NORTH ATLANTA, Ga. — On April 1, 2020, Gov. Brian Kemp announced that all K-12 schools in the state would lock their doors for the remainder of the academic year. The cancellation of high school spring sports had been looming over coaches, players and others in the weeks ahead of the declaration, but the governor's call assured that baseball gloves, lacrosse sticks, tennis rackets, golf clubs and soccer kits would go back into storage.
It was a heart-wrenching moment for local student-athletes who saw their seasons come to an end before they got underway, especially for the Class of 2020.
Though 10 months has passed, the state of the pandemic is even worse than before. The daily average of new cases has been in record territory throughout much of January, and the state has recorded its highest levels of daily deaths from the virus several times in the past few weeks.
Even so, it appears likely that play will go on this year.
And it's given local players a new perspective.
DJ Radtke, a senior, right-handed pitcher at Blessed Trinity, said the cancellation of 2020 season was devastating, and he especially felt for that year's senior class. But it gives added weight to his donning the school's colors on the field this year, where he said the drive to compete will be even greater.
"I think a lot of people do take those things for granted," Radtke said. "That part of this whole pandemic could come out as a good thing as it has made people realize that sports are a blessing and not something to take for granted."
Milton girls lacrosse is one of the state's top dynasties across any sport, and there is a renewed desire this year to compete as the program chases its 14th championship ring.
"After watching our last season get taken from us, my team and I became more appreciative of everything," Brie Catts, a Milton senior midfielder said. "COVID has taught us a huge lesson that not everything is guaranteed, and we have to be grateful for what we have before it is gone. I have been itching to play since last February, and I am ecstatic to get back on the field this season. This season, I will truly play every game like it is my last, because as last season proved, you never know when that will be."
Marleigh Sanders, a Milton attacker committed to Notre Dame, is also thankful for resumption of play.
"Out whole team is extremely grateful that we have the opportunity to compete this season," Sanders said. "Being back this week, we all realized how much we missed not only playing, but being together every day as well. I truly believe that we take playing and watching sports for granted, especially as an athlete. COVID made me appreciate the game more than ever and to not take for granted how lucky we are to be able to play this season."
Erik Holmen, a senior midfielder with Cambridge's boys soccer program, said he was "gutted" to lose out on his junior season, but he is anxious for his senior season with the Bears to start.
"I'm just really grateful we are going to have the season," Holmen said. "We certainly want to take advantage of the season and get out of it as much as we can."
Holmen said that while he and some teammates play club soccer in the fall, which mostly went on without a hitch, he is thrilled to be back with his Cambridge teammates.
"It's great to see everyone back on one team," he said. 
Holmen's teammate, junior center back Patrick Bourne, feels the same.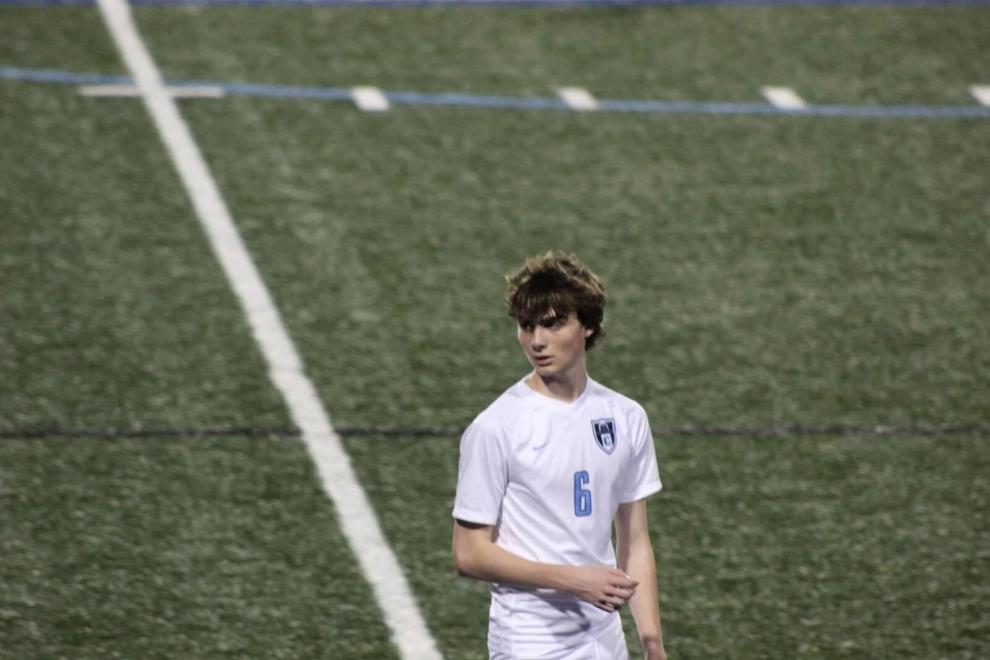 "I am ecstatic to be playing again for Cambridge this season, to say the least, and cannot wait for the moment when the referee blows the whistle at our first game," Bourne said. "I definitely can say that my coaches, teammates and I are grateful to be out there playing and coaching the game we love. COVID-19 has taught all of us to appreciate even the small little drills and warm-ups during the season and to train and play every single practice and game like it is our last time on the soccer field."
New safety protocols will alter the status quo of spring sports competition, but all are willing to make those work for the chance to play.
"The thing I'm looking forward to most is getting to see how creative teams will get with their celebrations while social distancing," Radtke said.