CUMMING, Ga. — No team was spared the challenges of the 2020 season, but the local program to best capitalize on the circumstances may have been Pinecrest Academy.
With low roster numbers ahead of last year, Pinecrest left the GHSA to compete in the Georgia Association of Private & Parochial Schools to play 8-man football. The decision proved fruitful when the team won the Division II state title, the program's first state championship.
The Paladins will now look to another new landscape in 2021. The team will still compete in the GAPPS league but will make its return to 11-a-side football.
Pinecrest head coach Shawn Coury, entering his second season at the helm, said the state title "absolutely" energized the program, and the team is making positive progress in its transition back to 11-man play.
"It's been great," Coury said. "We set up our 8-man offense last year to be transitioned to 11, and that's been seamless. We have a new defensive plan, and it's all coming together, but of course, we are running short on time. But we are full steam ahead, and the guys are really doing a good job with learning, and we're stronger and faster."
Coury said the move to 11-man football will allow Pinecrest's defense to be enriched with an additional safety and added players on blitz calls or in coverage.
"Playing defense with eight players, it limits your secondary calls on safety, and now we have three extra guys on blitz calls or coverage," he said. "This will allow us to just enhance what we do."
Pinecrest's roster is still limited to 26 players, so most will see action on both sides of the ball.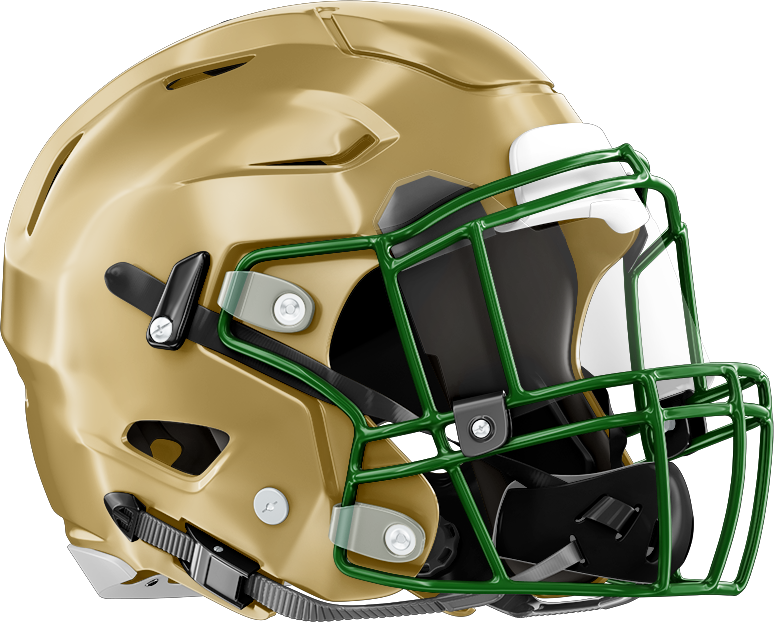 Offensively, the Paladins will be without some its big playmakers from last year, including Bryce Balthaser, but several returning starters and those who earned substantial playing time last season will suit up again this year.
Pinecrest's backfield will be anchored by brothers Brecken and Brock Barbee. Brecken will start again at quarterback with his brother at tailback.
"Brecken has been throwing pretty well here lately, he is making good reads," Coury said. "Bruce was more in a substitution role last year, but he did get some work and he is stronger and faster. We're excited about him."
Senior Ryan Bartling will also be in the backfield as fullback after being a utility player last season.
"He played multiple positions last year, but in this 11-man set he'll line up at fullback" Coury said. "Of course, he will be a spread fullback and we'll move him around. He brings a lot of versatility to our offense. He's big and strong enough to be a tight end but fast enough to be a slot receiver."
Other targets for Barbee will be returning senior receiver Colin Brown, who has "speed, grit and lots of explosiveness," Coury said. Another is first-year player Sebastian Santa Maria, who Coury said is a basketball and soccer player making a strong transition to football.
A major adjustment the offense has made in the offseason is getting back to a five-man front, which will be anchored by junior center Jackson McCray.
"The offensive line is incredible smart and athletic," Coury said. "Some people may look and see we are only at 180- or 190-pounds on our line, but they are very good at what they do, smart, and we can do some things that can give defenses trouble."
Defensively, Bartling will move from defensive end to outside linebacker, with Brown returning as safety.
Coury is also expecting freshman safety Matthew Mitchell to make an impact.                                                                                                             
"He's just done a really good job of picking up the defense fast, and he's just a playmaker," he said.
With its refreshed look, the Paladins will play a host of relatively unfamiliar teams in the GAPPS and some, like Harvester Christian and Cherokee Christian, that have also moved up to 11-man play with the Paladins.
"Where it's different is that we've all moved from 8-man to 11, and so we will all bring something new to the table," Coury said. "But in our previous relationship playing together, we're a little bit familiar, but it's definitely a challenge."
Coury said his team is ready to face the proving grounds of a previous style of play against mostly new teams, mostly because they are "united."
"They seem to be very close to each other, and it's cool to see," he said. "We are going to give our best effort, do everything we can to compete and put out our best product every week."