NORTH FULTON/FORYSTH COUNTY, Ga. — North Fulton and Forsyth County's status as a hotbed for high school lacrosse was further solidified July 19 with scores of local athletes earning All-American honors from USA Lacrosse, the national governing body for the sport.
Over a dozen local players earned All-American nods, Academic All-American accolades and individual designations for the premier players in the state for their role on their team and community.
USA Lacrosse oversees the selection of the awards, which are based on voting by coaches within each geographical area.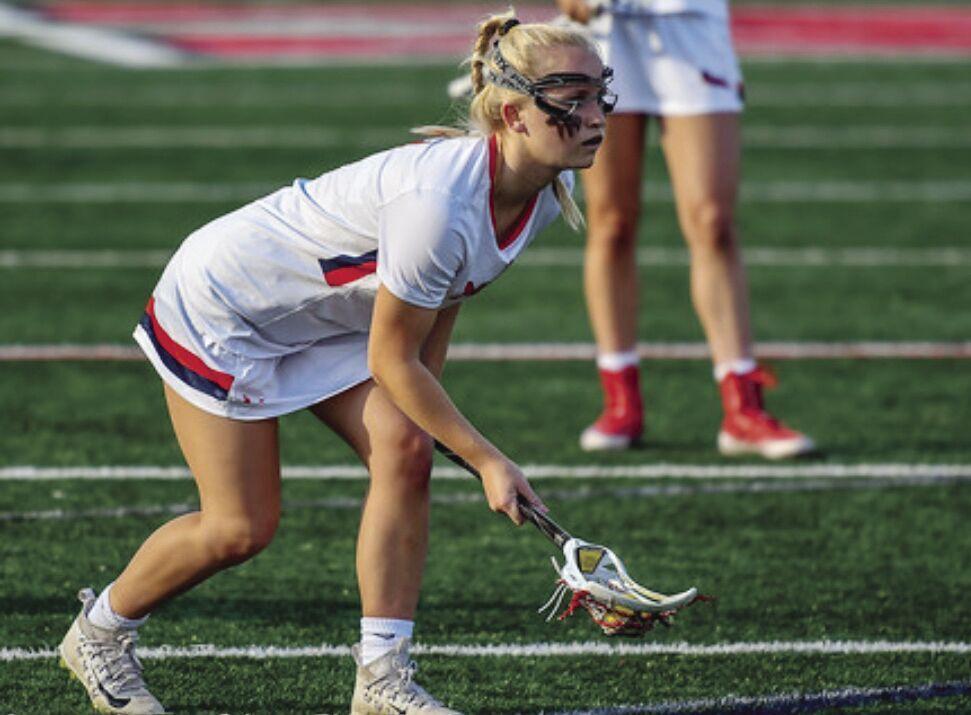 Two local players also earned individual awards recognizing their "above and beyond" service to their team, school and community, which are given to one girls and one boys player from each state. West Forsyth attacker Cami Merkel earned the Jackie Pitts Award. TJ Scott, a midfielder with Blessed Trinity, was named the Bob Scott Award winner.
Milton girls lacrosse had the highest number of players earn All-American honors among local teams. The Eagles captured their 14th state championship in 16 years this season. Senior attacker Maddie Dora, senior midfielders Skylar Carrasquillo and Brie Catts and senior defender Marley Scott all earned All-American honors.
Dora was named the USA South Lacrosse Player of the Year earlier this month.
West Forsyth, which finished as state runner-up behind Milton, had four players — defender Bella Steigerwalt, goalie Emma Anderson, midfielder Jenna Burrow and Cami Merkel — named to the 2021 All-American team.
Attacker Abby Vane, defender Kate Vane and midfielder Katie Witcher, all juniors from Johns Creek, were also named to the 2021 team.
Blessed Trinity had three players earn the distinction, including juniors Elizabeth Shipley, Reese Hart and Marisa Inoa.
Roswell juniors Riley Davis and Caroline Kardian, Fellowship Christian attacker Brooke Beard, Chattahoochee midfielder Meaghan Trainer, Northview's Holyn Trautwein and Cambridge senior attacker Emma Earwood were also named All-Americans.
Of the 22 girls players from Georgia to be named to the team, 18 were from North Fulton or Forsyth County schools.
Local players were also well represented on the boys All-American team.
Blessed Trinity, which went 24-0 during the 2021 season and captured the program's second state title, had three players named to the team, the most among local boys teams. Senior attackers Riley Sullivan and Finn McCarthy and senior midfielder Wilson Van Buren earned All-America honors.
Junior Lambert attacker Danny Kesselring, Roswell senior midfielder Evan Plunkett and Johns Creek senior defender Ethan Storey were also named to the 2021 squad.
Local boys All-Academic honorees include; Josh McLaughlin (Fellowship Christian); Michael Schenken (Fellowship Christian); Drew Kotanian (Lambert); Greg Steckel (Lambert).
Girls All-Academic winners include; Cami Merkel (West Forsyth); Marley Scott (Milton); Madelaine Dora (Milton); Abby Vane (Johns Creek); Kate Vane (Johns Creek); Taylor Kozina (Milton); Madison Vane (Johns Creek); Elizabeth Shipley (Blessed Trinity); Reese Hart (Blessed Trinity); Marisa Inoa (Blessed Trinity); Katie Witcher (Johns Creek); Riley Davis (Roswell); Caroline Kardian (Roswell); Emma Earwood (Cambridge).