The Dunwoody High School girls cross country teams ran outstanding races at the Region 7-AAAAAAA Championships, their first year in the new region and classification.   
In the varsity race, DeKalb County champion Claire Shelton finished first overall. DeKalb County runner-up Kate Bacon finished fifth overall, and Emma Tessler, Cici Rudder, Ahna Lorden, Lucy Neumann and Emma Parker finished 12th, 15th, 16th, 17th and 18th overall.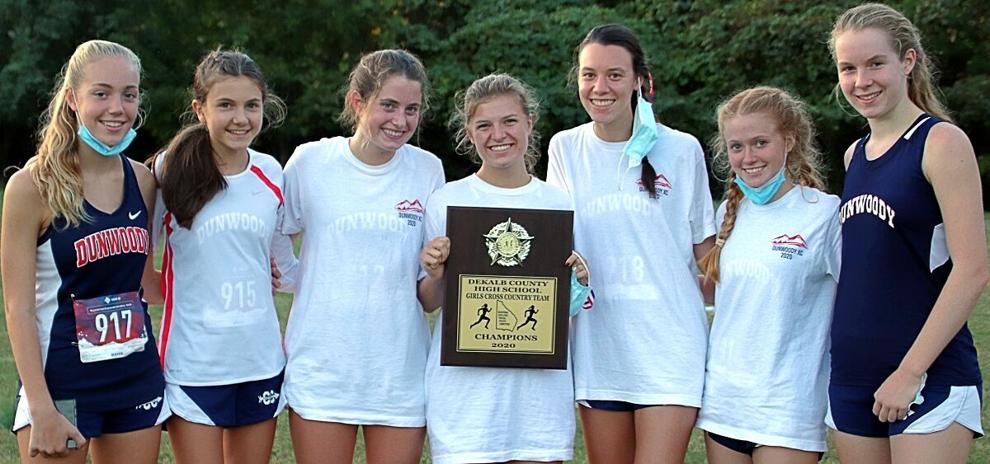 The combined finishes led to a team score of 49 and a third-place finish to qualify the team for the state meet. Just 3 points separated the first, second and third-place teams in one of closest region finishes in history. 
On the boys side, junior Ethan Archibald led the pack with an eighth-place finish. Michael Mendonca, Mark Westrick, Julian Sutin, Wade Parkes, Ryan Altera, and Jack Wichman rounded out the pack to score for the Wildcats. 
In another tightly contested race, the boys team finished fifth overall.
In the open races, senior Danielle Amrani finished second, Mia Whitehurst took fourth, Olivia Bacon seventh and Annie Quinn eighth.