ALPAHRETTA, Ga. — Alpharetta graduate and cornerback Jaycee Horn will join the professional ranks after being selected 8th overall by the Carolina Panthers in the 2021 NFL Draft on April 29. Horn, who graduated from Alpharetta in 2018, is the second Raiders alum to be drafted into the NFL in the last five years.
Horn led Alpharetta's defense to its deepest playoff run in program history in 2017 in his senior campaign. Horn compiled 44 total tackles (38 solo, 6 assists) with five interceptions and 12 passes defended, splitting his playing time between corner and safety. He also added 147 all-purpose yards and a touchdown reception. The Raiders reached the quarterfinals of the state playoffs for the first time in program history that year with an11-2 overall record.
He was selected to play in the 2018 Under Armour All-America Game.
Horn originally committed to the University of Tennessee but later de-committed to join the South Carolina Gamecocks.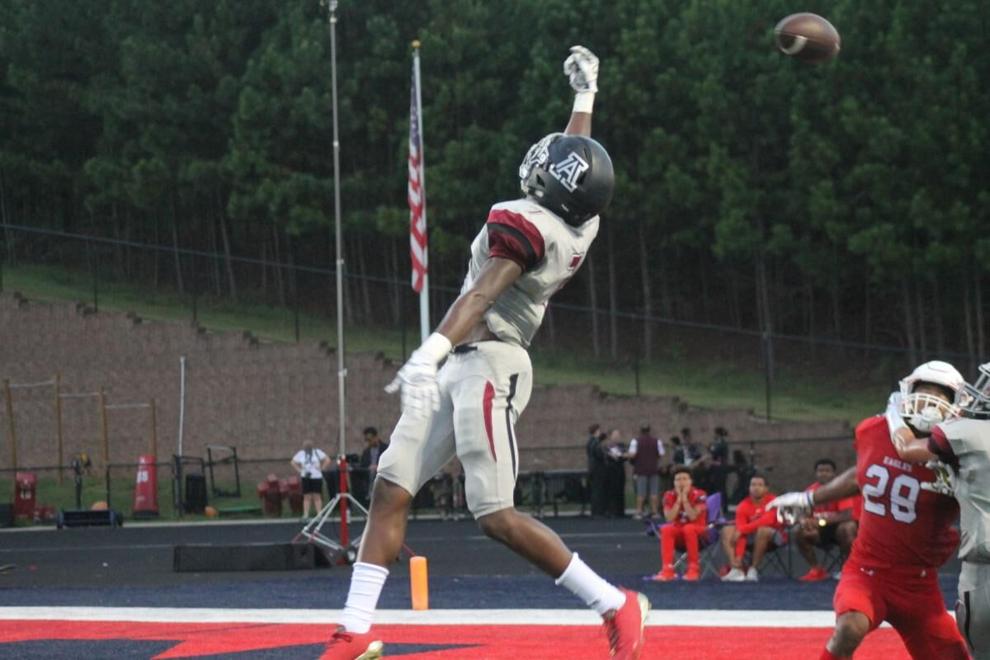 Horn appeared in 30 games at South Carolina, compiling 101 total tackles (69 solo, 32 assists) with three sacks, two interceptions and two forced fumbles. He led the team in passes defended in 2020 and earned Walter Camp National Defensive Player of the Week and SEC Defensive Player of the Week recognition with three tackles, two interceptions and four pass break-ups in the Gamecocks' 30-22 win over Auburn last October.
He was named to the 2018 Coaches' SEC All-Freshman team and named to the coach's Second Team All-SEC team in 2020.
Following his junior season at South Carolina, Horn opted to enter the draft.
He is the son of former NFL wide receiver Joe Horn, who spent 12 years in the NFL with the Kansas City Chiefs, New Orleans Saints and Atlanta Falcons. 
Horn is the most recent North Fulton grad to join the NFL ranks and the second Alpharetta alum in recent years to be drafted.
Quarterback Josh Dobbs, a 2012 Alpharetta alum, was drafted 135th overall by the Pittsburgh Steelers in 2017 following a standout career at the University of Tennessee.
Other recent North Fulton players to be drafted include Roswell alum and safety Xavier McKinney, who was drafted 36th overall by the New York Giants in the 2020 NFL Draft and appeared in six games last season, including four starts.
Defensive end Carl Lawson, a Milton grad, was taken 116th overall in the 2017 NFL Draft by the Cincinnati Bengals. Lawson appeared in 51 games for the Bengals from 2017-20, compiling 81 total tackles with 20 sacks and two forced fumbles.
In March, Lawson finalized a three-year, $45 million contract with the New York Jets.