My client rang me last night. He was on his way to the hospital and wanted to know if his emergency visit would be covered. As I tried my best to reassure him that he should focus on taking care of his health not his insurance at this time, part of me did think about all the Americans out there who are worried about going to their doctors, hospitals and other medical facilities because they too are concerned that their insurance won't cover their procedures.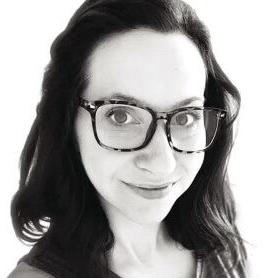 The truth is medical debt takes the prize for the staggering crisis in our healthcare industry. We all want to save money on our insurance premiums but at what cost to our coverage? 
In a world full of options, it is difficult to pull through the weeds and really understand what option is best for you and your family. There are many luring and attractive offers for health coverage on the market but it's important to understand the risks that come with such options. The old saying when it sounds too good to be true it probably is, definitely applies here.
Whether you are an individual, family, or small business it's important to consider the risks and benefits of the plan you choose before you sign the dotted line. Some plans have limited benefits and don't meet the minimal essential coverage requirements, others will reimburse up to a specified benefit amount with no out of pocket maximum, and some meet ACA requirement but have HMO networks that can keep you from being covered with your doctors. When choosing a plan, the key items to focus on are: network (PPO, HMO, EPO, POS to name a few), your deductible and coinsurance, maximum out of pocket, policy term and policy maximum, and exclusions. No one wants to read a 100 page policy, but it's important to have a general understanding of your policy when you sign up because you don't want to be left with any surprise bills. Additionally, many carriers offer a 10 day free look period for the sole purpose of making sure consumers understand what they signed up for. These are consumer protections that every individual should take advantage of. 
Like many of my customers, Kevin wanted to feel secure with the coverage he selected. He was an affluent businessman, made too much to qualify for a subsidy, and was looking for catastrophic coverage with a strong PPO network. I recommended a short term medical plan that not only suited his needs but also his budget. There are several private plans that healthy individuals, families, and businesses could greatly benefit from. As long as there is a mutual understanding of the limitations of such private plans, I have seen many clients take advantage of the lower premiums and PPO networks these plans have to offer. 
For those of us with pre existing conditions, your options are rather limited. However, even when selecting a marketplace plan it is highly encouraged to make sure your doctors are in network and your prescriptions are covered. After all, what is the point of having coverage if you can't see your providers and you have to pay out of pocket for your medications? These are all things to consider when choosing the right plan.
And while it is tempting to go online and sign up on your own, buyers beware. There is fine print to  every policy. Unless you are working with a trained professional, you probably aren't aware of what you are signing up for. It's always a good idea to trust an expert, but be weary of agents that only discuss the benefits of a policy and leave out the items that are not covered.
As we have all witnessed last year, life is truly unexpected. One minute we are having parties and the next minute we are all quarantined. We can't predict the future but we can take the steps necessary to ensure that we have the right coverage in place in case something does happen.  If you have any questions about your current plan, a future plan, individual and group plans alike, please reach out to me.