When you go shopping for kitchen cabinets there literally are hundreds of door styles and colors to choose from, but the plain truth is that over 90% of all cabinets sold are shaker style and the majority of them are white. White cabinets are the dominant cabinet trend and its been this way for a decade now. Why is this?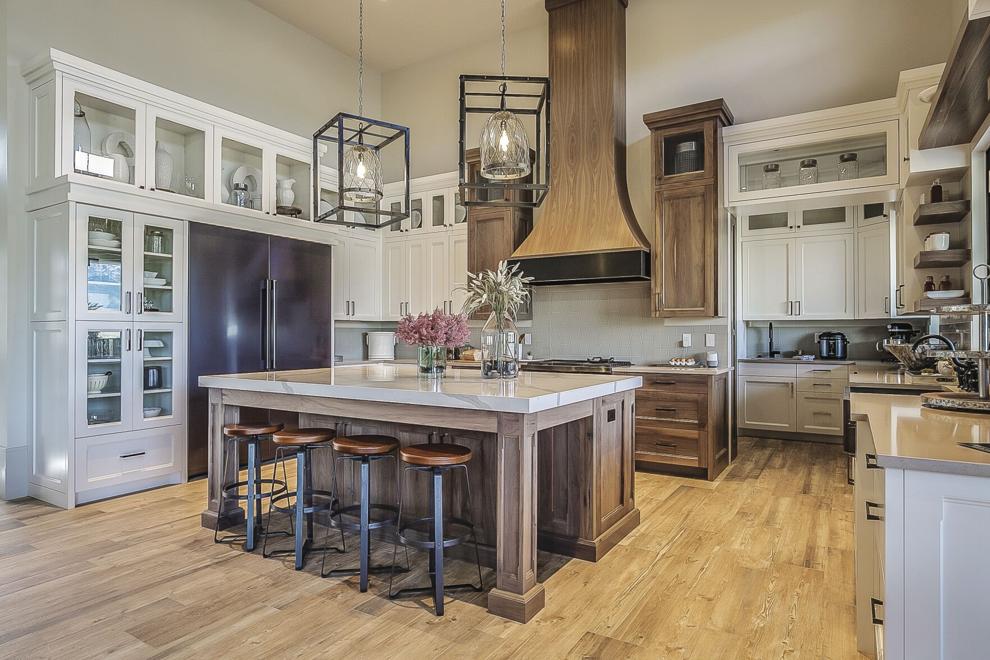 Stay with me, here. While other cabinet fads come and go, white is a beloved classic for a reason. It's versatile, it lets the beauty of your millwork show through (whether traditional, shaker-inspired, or minimalist and modern), and it's incredibly easy to live with for years to come. A quick swap of hardware or a new backsplash, and boom—your kitchen looks brand new again.
"Like a black dress for a lady or a white button down shirt for a man; white cabinets are an incredibly versatile basis and can be "accessorized" with additional elements like flooring, counters, backsplash, to take on dramatically different looks, from traditional to minimalist to modern", says John Hogan owner of Remodeling Expo Center. "Our designers create white cabinet kitchens with such different personalities. It's amazing!"
Some of the most popular and beautiful accessory elements being installed today are: a bright marbleized or veined countertop of quartz or quartzite, complementing perimeter cabinets with a different color island – a striking navy blue or a soft dove gray, expressing your personality with a bold colored backsplash in a interesting herringbone pattern, using expressive cabinet hardware – matte black for drama or satin nickel for sophistication, extending the cabinets to the ceiling to enlarge the room and achieve a grand appearance, incorporating some glass doors on the cabinets to display collectables and fine wine glasses, or using interesting angles in the hood above the cooktop and staggering cabinet heights to create interest for the eye.
Kitchen expert John Hogan concludes "If you think shaker or white cabinets are boring, then you just haven't engaged the right designer yet! It takes careful thought of all the elements in a kitchen to create a million dollar look". Any realtor will tell you, beautifully designed kitchens with white cabinets, make it easy to sell a home.
To learn more, contact John Hogan at The Remodeling Expo Center at 404 910-3969, visit our website, www.RemodelingExpo.com or come into our Design Center at 48 King Street, Roswell, GA 30075.