Many people have been vaccinated, and the COVID-19 Pandemic guidelines of wearing a face mask have relaxed. However, since our upper face was all anyone could use to display emotion, there is a rise in the request for neurotoxin (Botox®, Xeomin®, etc.) and facial fillers to enhance facial appearance. Roswell Dental Care offers these procedures to our patients to enhance facial cosmetics, reduce migraines, and to stop clenching or grinding of teeth.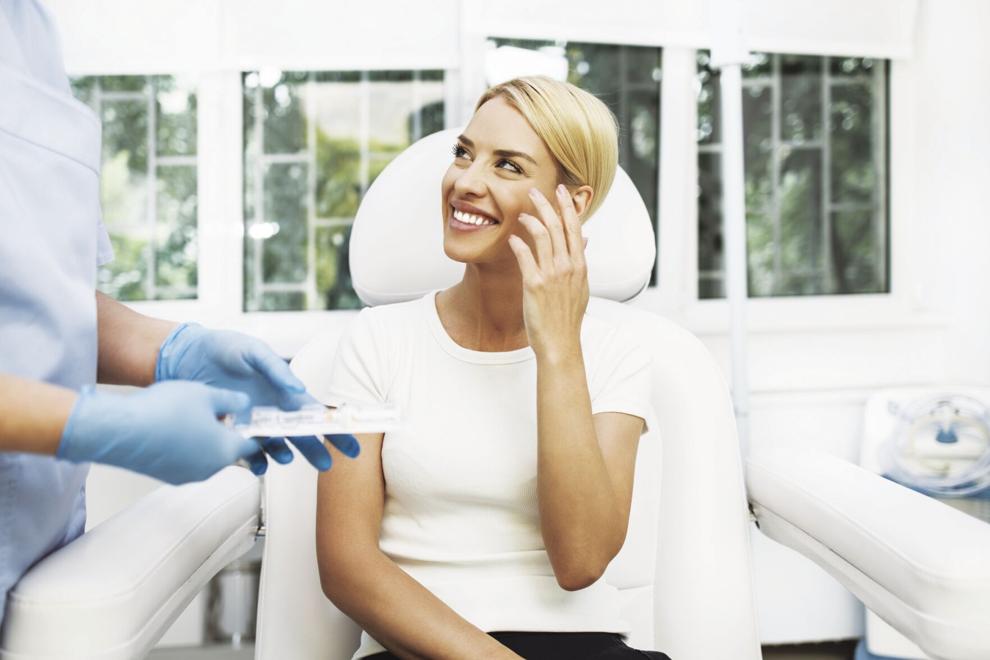 Repeated muscle contractions from frowning, squinting, raising eyebrows and even smiling cause skin to furrow and fold, gradually resulting in the formation of facial lines.  There is a misconception that neuromodulators change your appearance. The proteins reduce the contraction of these muscles to preserve how your face looks, before it has a chance to make static wrinkles (the deep lines that don't go away). These injectable proteins have been shown to be an effective treatment to smooth the appearance of forehead wrinkles, frown lines, crow's feet, and lip lines. Another misconception is that a toxin is being injected into your body. Botox and other neuromodulators are purified, FDA-approved proteins that works by relaxing wrinkle-causing muscles, creating a smooth, enhanced appearance. Not only will it soften facial expressions and smoothen skin, if used over time, it will prevent deeper wrinkles from forming, 
As we age, we lose fat and collagen. This is most evident in the face. As we lose these vital structures in the mid-face (cheek area), resulting sagging is evident in the form of nasolabial lines and jowels. Dermal fillers are used to re-establish the volume lost in these areas to help regain your youthful appearance. Another area that really ages the face are the lips. Over time, the lips lose volume and roll inwards, creating a "long" upper lip and thin-looking lips. Dermal fillers like Juvederm® help to regain the volume and roll the lips back to where they once were. 
The American Academy of Facial Esthetics is a renowned professional esthetic organization whose main focus is teaching the best non-surgical and non-invasive facial esthetic techniques to healthcare professionals worldwide. The AAFE is committed to learning and teaching the best available and most advanced techniques from various specialties in creating total facial esthetics. Dr. Hood has had extensive training with the AAFE and is a master injector. She has a passion for helping her patients look and feel the best versions of themselves. 
We always welcome new patients. To schedule a FREE consultation, call Roswell Dental Care at 470.288.1152 or visit www.RoswellDentalCare.