Older adults often have a great amount of resiliency, as they've seen and lived through many trying experiences in life. The extended impact of the COVID pandemic, however, can be especially hard on them as the isolation of staying home and avoiding large gatherings can lead to a decline in both physical and mental health.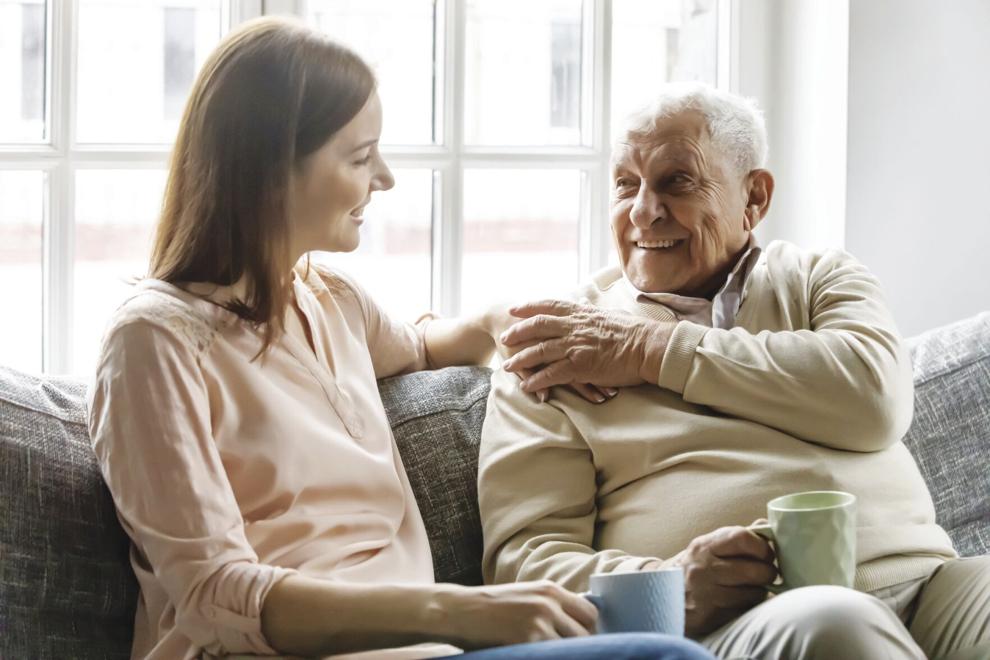 As record numbers of the population over age 65 who are most at risk receive a COVID vaccination, you may find it possible to begin to reconnect with your older loved ones beyond a phone call or online zoom session. As we start to emerge from this pandemic, it's important to take stock of things that may have changed or are different with them and their environment.
The CDC notes that even under normal conditions the signs of depression, anxiety or worsening memory loss often go unnoticed in seniors. Here are a few things to watch for and some ideas to help transition as we begin to look forward to brighter days.
Some cautionary flags to watch out for include a loss of interest in things they used to enjoy. Is their house or yard messy when it was previously well kept? A loss of weight may mean they're not cooking or eating like they used to. New or increased sleeping difficulties along with forgetting to take or skipping medications are critical signs. Are they having more difficulty with personal care, showering less or wearing the same clothes repeatedly? Are their finances in shape, with bills paid or do they miss or overpay them? Has their energy level changed, or have chronic conditions worsened?
Consulting with their primary doctor is important when you see your older loved one struggle. Taking some steps to help boost their spirits can make a big difference as well. Helping with some backyard cleanup and new spring plantings can help create a peaceful little oasis to enjoy spring and nature. Consider a daily calendar that can help organize their daily routine. Take on some home repairs and refresh their environment. Plan for some safe social engagements with a neighbor or small group they used to participate in to increase interest and new learning.
It's also an appropriate time to consider the benefits a skilled in-home care professional can provide. Even if your older loved one is in a care facility, the one on one dedicated care and warm emotional connection a heart centered Home Helpers caregiver provides can be life changing. We also provide proactive attention to detail by a team that has depth and skill. Our Care Managers form a critical link with our families as needs arise so we can quickly address questions and concerns in real time.
From several days a week to 24/7 full time or live in care, a Home Helpers caregiver has the skills to assist with all personal care, help around the house, safely speed up recovery from surgery, or provide specialized care for Alzheimer's, Parkinson's, etc. For a free consultation please call Home Helpers of North Atlanta at (678) 430-8511.