Wellness encapsulates so much, and we're using it as a catch-all here. Think about your health as one big puzzle with lots of little pieces that work best when they fit together. At Hydralive Therapy, we will set you up to approach health and wellness from the inside out.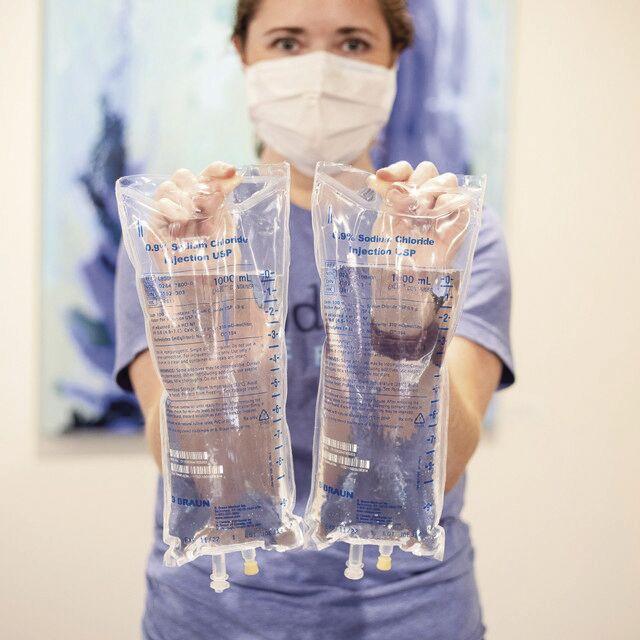 IV THERAPY
IV cocktails help fight a myriad of ailments compounded by dehydration including fatigue, stress, anxiety, weakened immunity and even hangovers. Our IV cocktails not only provide an abundance of key vitamins, but also other necessary nutrients, such as minerals and amino acids!
VITAMIN INJECTIONS
Our vitamin injection therapies take less than one minute and are a safe, easy way to get fast, long-lasting results. Injections are packed with vitamins and minerals to impact weight loss, energy, mood, stress, anxiety and MORE!
CRYOTHERAPY
Cryotherapy is the practice of using cold temperatures to promote natural healing and wellness. In just three minutes, Cryotherapy can alleviate muscle and joint pain, promote weight loss, relieve anxiety and depression, reduce signs of aging as well as improve sleep patterns!
COMPRESSION THERAPY
Compression Therapy increases blood flow to specific parts of the body, encouraging your body to deliver more oxygen and nutrients to those areas! Through Compression Therapy you can speed up recovery, relieve pain and improve athletic performance.
HORMONE REPLACEMENT THERAPY
Feel like yourself again with Hormone Replacement Therapy. Hydralive Therapy® has two hormone therapy treatments to choose from which can improve your energy level, strength, mood and so much more!
CBD PRODUCTS
All Hydralive Therapy® locations carry CBD Gummies and all-natural caffeinated CBD beverages with zero-calories and zero sugar. CBD can be added to your health regimen to treat a variety of symptoms like pain, sleeplessness, anxiety, muscle aches, to improve heart health. Plus, ALL products are 100% THC Free!
COVID ANTIBODY TESTING
COVID-19 antibody testing is available at ALL Hydralive Therapy® locations. Administered by registered nurses, this test will determine whether or not you carry the antibodies for COVID-19 in just 15 minutes.