"WOW! That's unbelievable!" It's the most common response we hear when someone tries Laser Therapy for the first time.
When you're hurting, pain relief can't come fast enough. The problem is most pain relief comes in the form of a pill or a shot from the doctor. But people today don't like taking medication. They want a more natural way to treat pain.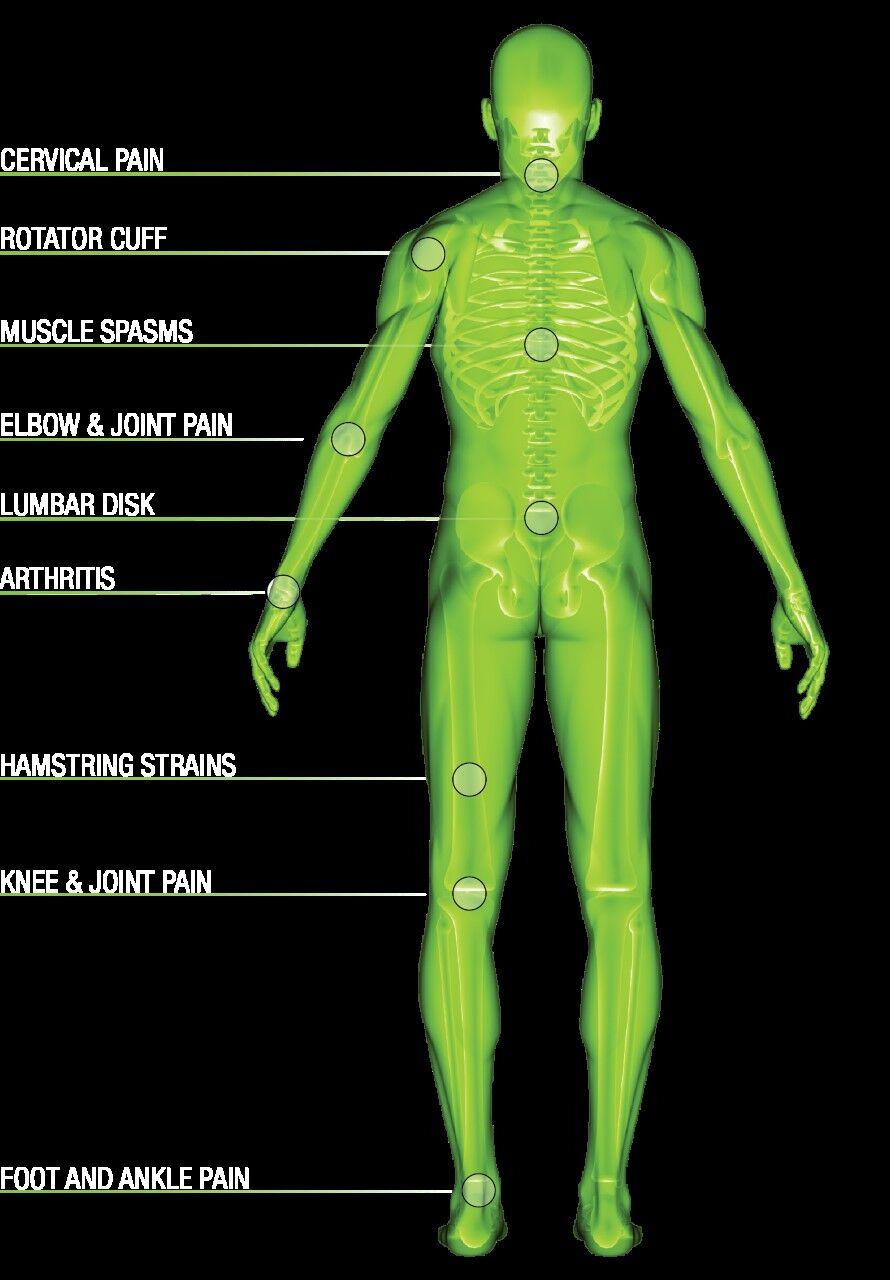 Introducing Class IV Laser Therapy. Grounded in over 40 years of science. Proven by results. Cleared by the FDA. It's the fastest non-pharmaceutical way to treat muscle pain including pain in the shoulders, elbows, neck, back, hips, knees, arthritis, headaches, TMJ, foot, heel, plantar fasciitis, Achilles tendonitis, and so much more. Laser Therapy is FDA cleared for the treatment of pain, inflammation, arthritis and muscle spasms. It uses light energy and your body's own response to the light to knock pain our FAST!
Once you try Laser therapy you'll find out why nearly every major college and professional sports team has Laser Therapy in their locker room.
It's not just about feeling better, it's how fast you can feel much better!
Call our office today to schedule your FREE CONSULTATION and find out why so many people LOVE Class IV Laser Therapy!
Once you try it for yourself, your face will need a rest from all the smiling you will do when you stop hurting.
Deep Tissue Laser Therapy.
Pain Relief as fast as lightening…(well, almost!)
Johns Creek Physical Therapy, 4060 Johns Creek Pkwy Suite H, Suwanee, GA 30024
770-622-5344