It has been the honor of a lifetime, to have served on the Alpharetta City Council.
During my term, I have continuously cut property taxes for our residents. I have championed a partnership with the Georgia Department of Transportation that has resulted in an additional $60 million for roads and bridges in Alpharetta. I have tirelessly worked to stop subsidies that take money away from our safety and quality of life. Alpharetta residents have the highest homestead exemption of any city in the state of Georgia. I campaigned on that, and I delivered it to you. 
I have worked to show value and appreciation to our employees, because they are the ones that deliver the services that make people want to live here. City of Alpharetta's employees have the highest municipal minimum wage in the state. I created a paid family leave policy for employees because they deserve it. If you are a resident and sit on board or commission, your recreation activities are free to your family. That is one of the ways that working families have more affordable access to enjoy our quality of life.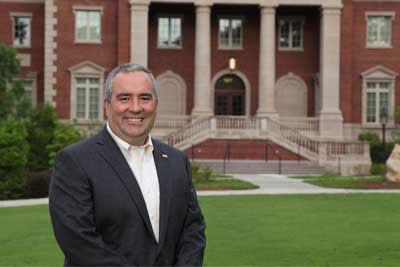 I want to tell you a story, about serving you, that I have never publicly shared. A few years ago, I received a letter from a very scared, soon-to-be mom and dad. The mom was a teacher at one of our local high schools. They had been stuck in Africa for over 30 days. Visa issues were preventing them from coming home, and they didn't know what to do. I called Senator David Perdue and Representative Lucy McBath, and in less than a week, they were home. Those orphaned babies are American citizens with a forever family. Weeks later, they sent me a photo with a note that says "You made our dreams of having a family come true. Thank You". That photo sits on my desk. It will always sit on my desk. When I look back on my term on City Council, that is what I will truly be proud of. 
Squarely with my eyes on the future, I want to thank you for my term and giving me the opportunity to serve. Who knows, you may even see my name on a future ballot, because I see the value in public service, and I know there is a season for everything. I'll always defend your civil liberties. I'll always believe in and fight for the right to life. I love working for you. This country needs good people in public service. I hope that includes some of you. 
I appreciate all of you who stop me in the grocery store to say hello, listen to my podcast, or write cards and letters. I have truly adored representing the people who matter most: our residents. 
I have loved having big ideas and making things go. There is a lot of great work left to do in my last six months. I look forward to carrying some key projects across the finish line, and then taking some time to evaluate what's next. Until that day, you can find me coaching my little ones on the soccer field. That doesn't last forever either.
Alpharetta is special. Thank you again for letting me serve this city. Alpharetta belongs to you. I urge you to take ownership of that. She is your town.  
Sincerely yours,
Ben Burnett
Alpharetta City Council Member