Soraya Kenney is American Commerce Bank's Johns Creek branch manager. Summer is the season for travel, and everyone wants to be "out and about". As you're planning vacations in the great outdoors, be sure to evaluate your financial preparedness before the next adventure.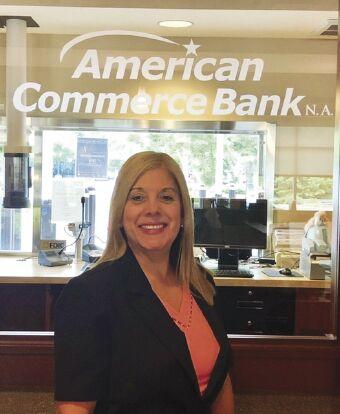 Soraya Kenney, VP and Johns Creek branch manager for American Commerce Bank, offers the following suggestions for intrepid travelers:
If you'll be away from home for an extended period, be sure you have remote access to your bank and credit accounts. Download secure apps onto your smart phone and confirm access before you head out. Don't let an accidental overdraft interrupt your travel plans. If your bank doesn't offer an overdraft sweep service, make sure you keep adequate balances.
Should you need cash (and you surely will!), consider available options for credit card cash advances, ATM withdrawals and the like. Check to make sure your bank offers no-fee ATM withdrawals at other institutions to avoid annoying third-party charges.
Be prepared to respond to fraudulent activity should it occur. Many banks offer the ability to freeze credit and debit card usage at the click of a button. Know how to use this service - and be sure to have a back-up source for cash and credit.
Consider in advance if you'll have dependable internet service if relying on a digital device to make payments. It would sure be disappointing to reach Shangri-la and have no way to pay for your room!
"People expect their cards and electronic banking to work 24-7" says Kenney. We've come to expect financial services to be free, convenient and readily accessible. While that is often the case, a little planning can go a long way to ensure your money is there when you need it!".
American Commerce Bank specializes in customized solutions for commercial and consumer banking customers.
For more information about American Commerce Bank, stop by their offices on 10690 Medlock Bridge Rd, Johns Creek, or visit www.AmericanCommerceBank.com.