Search / 8 results found Showing: 8 of 8
Former Dunwoody City Council member Terry Nall has announced he will seek the council's District 1 Post council seat this November.
If you want to see the four candidates still standing in the Dec. 6 Dunwoody runoff elections, Saturday might be your best bet. But you'll hav…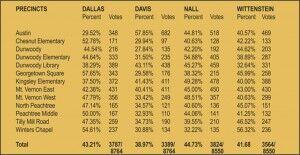 Runoffs are a murky picture, Dallas attacks in mayor's race
The politics of runoff elections are a dive into dark waters. The campaigns also are guessing games over who will come back to vote a second time. 
If recent campaign disclosure reports are an indicator, only two candidates in Tuesday's Dunwoody elections are positioned financially for a runoff. 
Dunwoody's political picture shifted dramatically last week at the close of qualifying for the November city elections.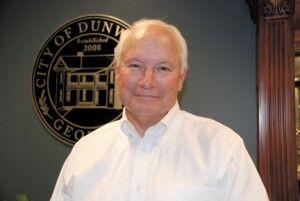 Three to seek Dunwoody mayor's post
Three to seek Dunwoody mayor's post
Bob Dallas, his wife Liz, and thier children at City Hall.