ALPHARETTA, Ga. —After nearly a decade, five superintendents, a recession and a pandemic, the area's first STEM (science, technology, engineering, math) high school opened its doors to students in August.
Fulton County Schools' Innovation Academy hosted a ribbon cutting ceremony Aug. 31 attended by local dignitaries and school officials who gathered at the campus in downtown Alpharetta.
The magnet high school, completed with a $69.3 million budget, opened with a full enrollment of 900 students in grades 9 through 11, selected by a lottery from students across the North Fulton region. Next year the school will have all four grades. A similar STEM high school also opened in August serving students in the South Fulton region.
Fulton Schools' Innovation Academy is located on the site of the original Milton High School, which stood for nearly 80 years. Only the athletic fields remain from the original campus after it was rebuilt in 2005 on a new site in Milton.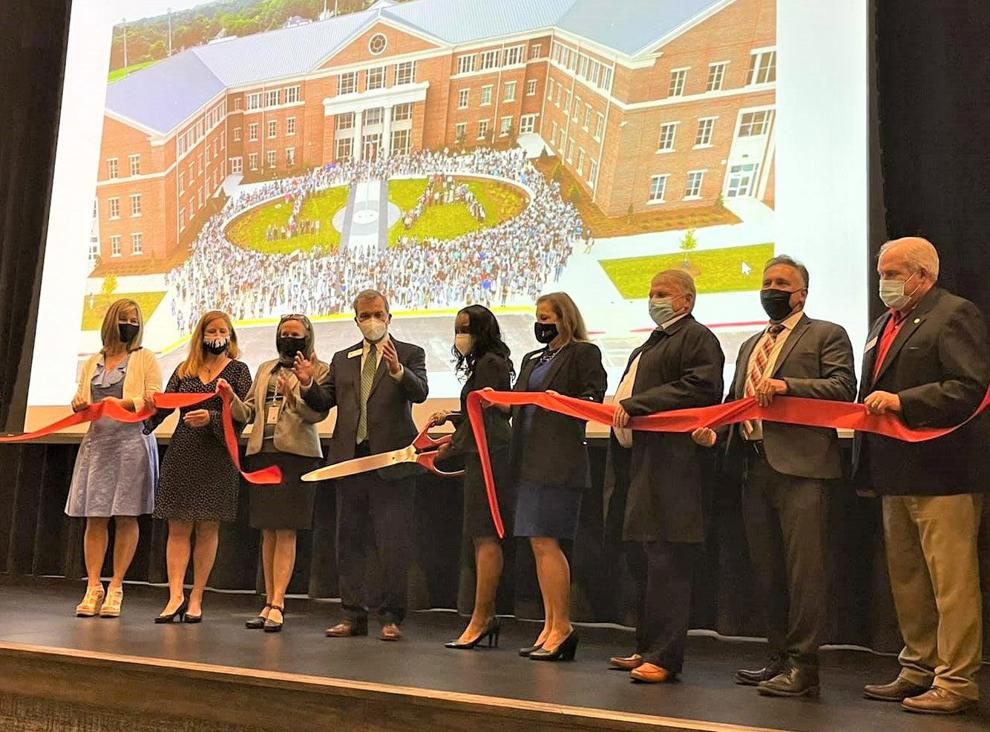 Principal Tim Duncan said the process from drawing board to opening bell was worth the wait for the new school.
"Based on the feedback, our pre-work and research paid off as the students all showed up and had an amazing first week," Duncan said. "Beyond just entering a new environment with new concepts, our students had to adjust to all new friends."
He noted the transition during the first week was made easier with many collaborative activities, such as a design-thinking potable water project and the first IA Olympics that helped accelerate the bonding process of students.
Closer bonding may have to wait a little while, as the school opened in the midst of a resurging COVID-19 pandemic.
Duncan said the school has had a very low rate of positive COVID cases in the first month. He attributed that to good adherence to safety protocols like washing hands and wearing face coverings.
"Every day I say, 'stay apart to stay together,'" Duncan said. "They seem to all really want to be at school, so they are willing to make these small sacrifices to be with their friends in face-to-face learning.
He said he wants to focus energy on relationship building and establishing routines, as students see increasing rigor in the classroom.
"We are constantly looking at how to add additional supports," Duncan said. "We are excited to announce our mascot, school colors, and launch our clubs this month."
September is also "wellness month" with a focus on everyday activities to build a healthy mind, body and spirit, he added.
Fulton Schools' Innovation Academy provides another learning option for students outside a traditional high school. The curriculum focuses on building "creators and problem solvers," Duncan said, with students on career paths of healthcare sciences, engineering or informational technology.
The school is supported by a long list of community partners including WellStar and Emory health systems, Children's Hospital, Georgia Tech and Georgia State universities, Southern Company, AT&T and Microsoft.
Mentors from all sectors of area business and civic organizations will also lend their expertise and guidance to students.