ALPHARETTA — Walls are up, furnishings arriving and finishing touches are evident as the Innovation Academy in downtown Alpharetta awaits the final piece of the picture: students.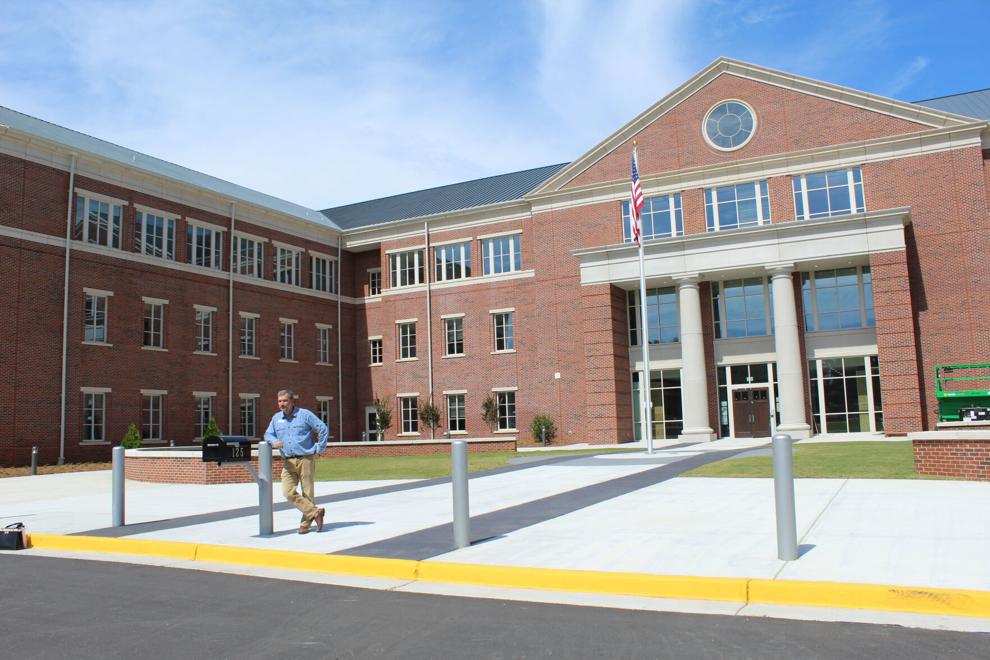 After years of planning and design, the science, technology, engineering and math magnet school will open registration Oct. 15 for its first class of 9th and 10th graders in August 2021. The sprawling campus is on the site where old Milton High School stood for more than 80 years.
Innovation Academy is a non-traditional high school and guides students to one of three career pathways — healthcare, information technology and engineering.
Principal Tum Duncan says the focus is on practical knowledge for a career immediately after high school, or as a foundation for further education in college.
"In addition to the core curriculum, Innovation Academy is a school that provides an educational experience that will push students to be creators and problem-solvers for a continuously changing world," Duncan said.
The school is open to all students in North Fulton. A sister school, Global Impact Academy, also opens in August 2021 in South Fulton offering a similar tech-centered education.
The planning for Innovation Academy goes back several years, and the school was originally scheduled to open last month. However, Fulton School officials opted to open both STEM high schools at the same time to better integrate curriculum and develop community partnerships.
The decision to delay proved fortuitous. COVID-19 upended the education system and caused delays in construction that may have impacted an earlier opening.
In a tour of the nearly complete school last week, Duncan pointed out elements of Innovation Academy that make the school unique. Features include "maker labs" with advanced technology, a surgical suite, ambulance prototypes and learning hubs for self-directed activities.
While much of the furniture, equipment and student resources are still waiting on construction to cease, Duncan clearly sees the vision.
"I want this school to look like a science fair every day," said Duncan, who served as principal at Chattahoochee High School for more than a decade. "The [students'] project will define the school."
He walked through an open courtyard between buildings and said he wants this to the "messy space" for students to turn ideas into reality. Do the students want a ping pong table? Then they can build one, Duncan said, laughing.
"I want this space to be their space," Duncan said. "It's an outside design lab where they can create and fulfill their ideas."
The school will meet all Georgia high school requirements for graduation but will focus primarily on "design thinking" to understand the roots of a problem to be solved and innovative ways to solve it.
Teachers will work as collaborators, Duncan explained, to not simply provide answers but work alongside students. The goal is to understand and define the problem, then work to find innovative solutions by building prototypes, testing theories and arriving at outcomes.
There is not a "typical' student for Innovation Academy other than a desire to learn in creative ways, he said.
"Students are going to get a lot more exposure [to their interests], and by the time they graduate they are narrowing down their career options," Duncan said. "They are going to make a much better decision about their future."