JOHNS CREEK, Ga. — Fulton County Schools Superintendent Mike Looney says the district is addressing learning disruptions brought on by the COVID-19 pandemic, and plans are in place to restore student achievement levels.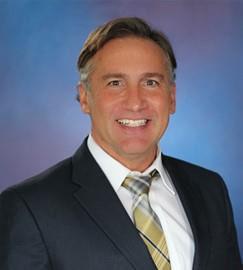 In a report to the Johns Creek City Council April 26, Looney announced updates on staff vaccinations, technology upgrades and strategies to restore academic progress stunted by disruptions from the pandemic.
While roughly 3,500 Fulton County Schools employees were vaccinated at Mercedes Benz Stadium,
Looney said he hopes more will participate. He said the district has no plans to mandate vaccinations for its more than 14,000 employees and 93,000 students unless ordered to do so by state or federal authorities.
Looney highlighted advances in the district's technology, pointing out increases in use and availability. Bandwidth doubled, and digital resources increased tremendously, he said.
The superintendent said the district has devised a strategy to restore academic progress.
"We know that for the average student, they've gained about half as much progress as they otherwise would have gained had COVID not happened in our school community," Looney said.
The strategy features extended time for students in the classroom before, after and during summer school, small group instruction and parent engagement.
Additionally, Looney said the district is exploring a plan to use space in lower-enrollment elementary schools to relieve overcrowding in middle schools. The result would be creation of a traditional K-8 school.
"K-8 models are exactly what they sound like, and that is a school that would serve kindergarten through eighth grade in the same school," Looney said. "There is a lot of research that talks about the tremendous benefits from an academic perspective, from a social and emotional perspective, from a behavioral perspective and also from a community involvement engagement perspective."
Looney said the district will consider elementary schools with a 60-70 percent capacity in communities that want to participate.
City Council members expressed their interest in the K-8 model for maximizing efficiency in local schools.