SANDY SPRINGS, Ga. — Sandy Springs City Council approved slight design changes to a $51 million plan to revitalize the city's police headquarters.
Located off Morgan Falls Road, the plan is to expand by adding a new building around the existing headquarters.
Architects presented a cost analysis of the project to the City Council, which identified $5 million worth of savings.
The new building will be four stories, housing the police and the court system, complete with an updated parking lot and surrounding greenspace. Construction is expected to begin next April and run for about a year.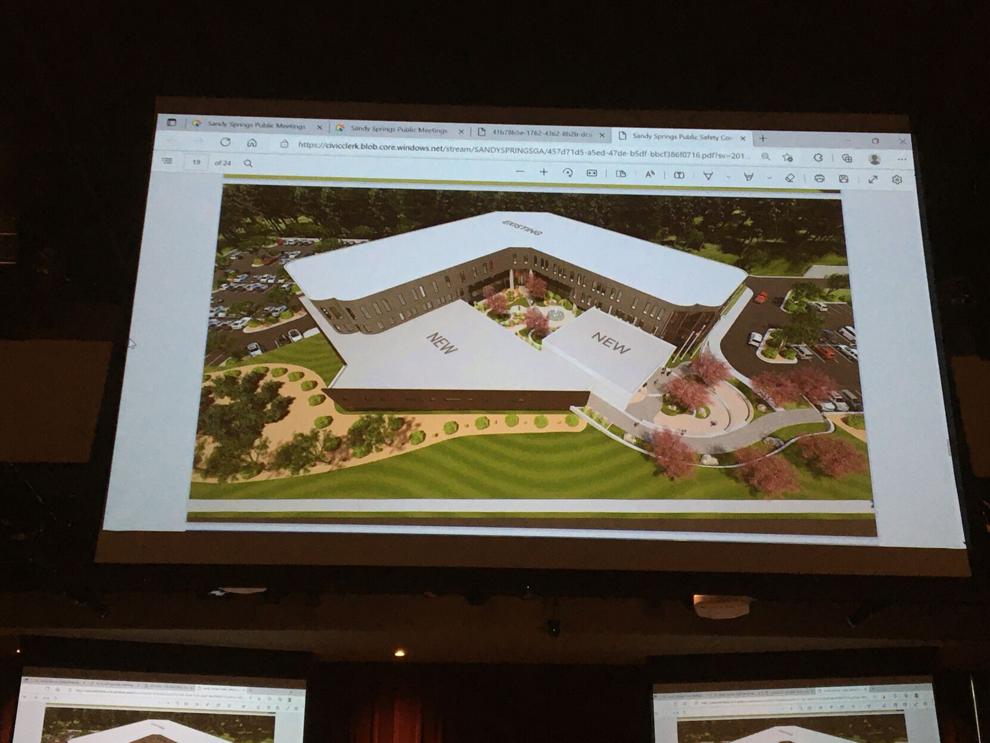 In other business at the meeting, the City Council reviewed a concept study for the Roswell Road Transit Access Project, which aims to increase sidewalk access along Roswell Road. The project will expand sidewalks to 8 feet with a 5-foot green space between the path and the road. The project also calls for adding medians to certain areas and updating signage with ADA compliance.
Eighty percent of the funding for the project come from a MARTA transit grant. The city will fund the balance.
The council also approved several purchases of rights of way and temporary construction easements to complete the Mt. Vernon Highway Corridor Improvement Project now underway. The project was first approved in 2018.
Mayor Rusty Paul also spoke on an initiative he has launched in response to the school shooting in Uvalde, Texas. Paul emphasized the importance of communication between various state and local police agencies so that in emergency situations, everyone already knows what role they are supposed to play.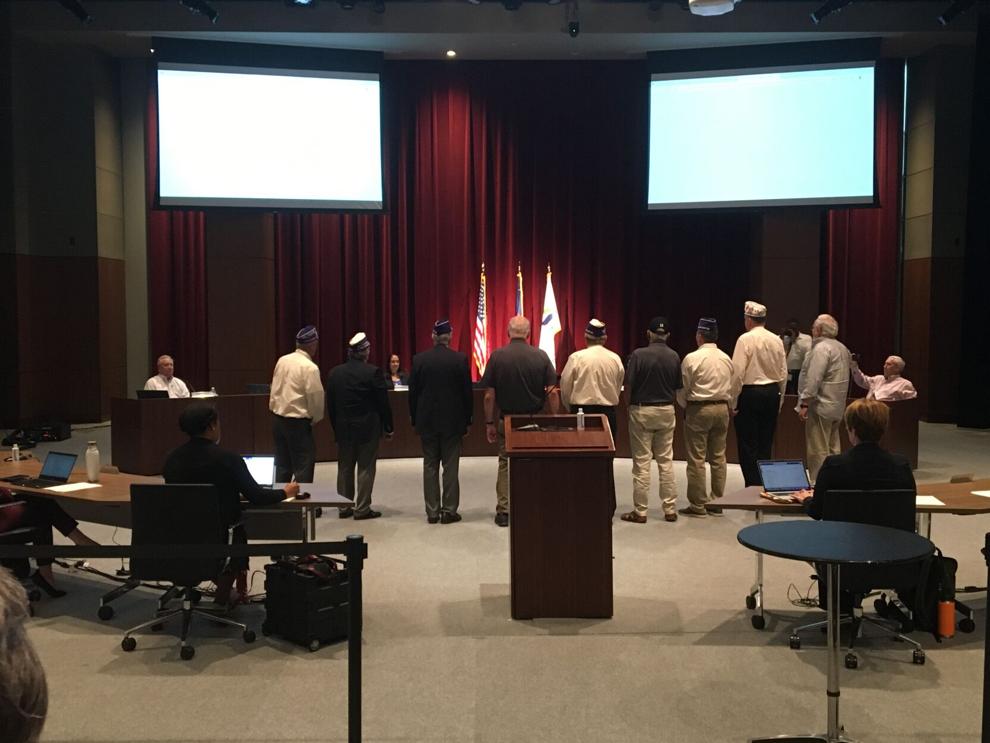 The meeting began with Sandy Springs annual Purple Heart Ceremony, a rite celebrating local veterans who were injured in combat.
Sandy Springs became a Purple Heart City in 2016, according to councilmember John Paulson, who explained that on Aug. 7, National Purple Heart Day, the city would dye the fountains purple and light up the King and Queen buildings with purple.