SANDY SPRINGS, Ga. — Patients at Children's Healthcare of Atlanta got an interesting surprise while looking out their windows on Valentine's Day morning this year.
It wasn't cupid launching his arrows at unsuspecting couples, but a group of Sandy Spring firefighters practicing high-rise rescue skills in the real world, rappelling down the hospital's roof and taking a few moments to brighten the day of the youngsters.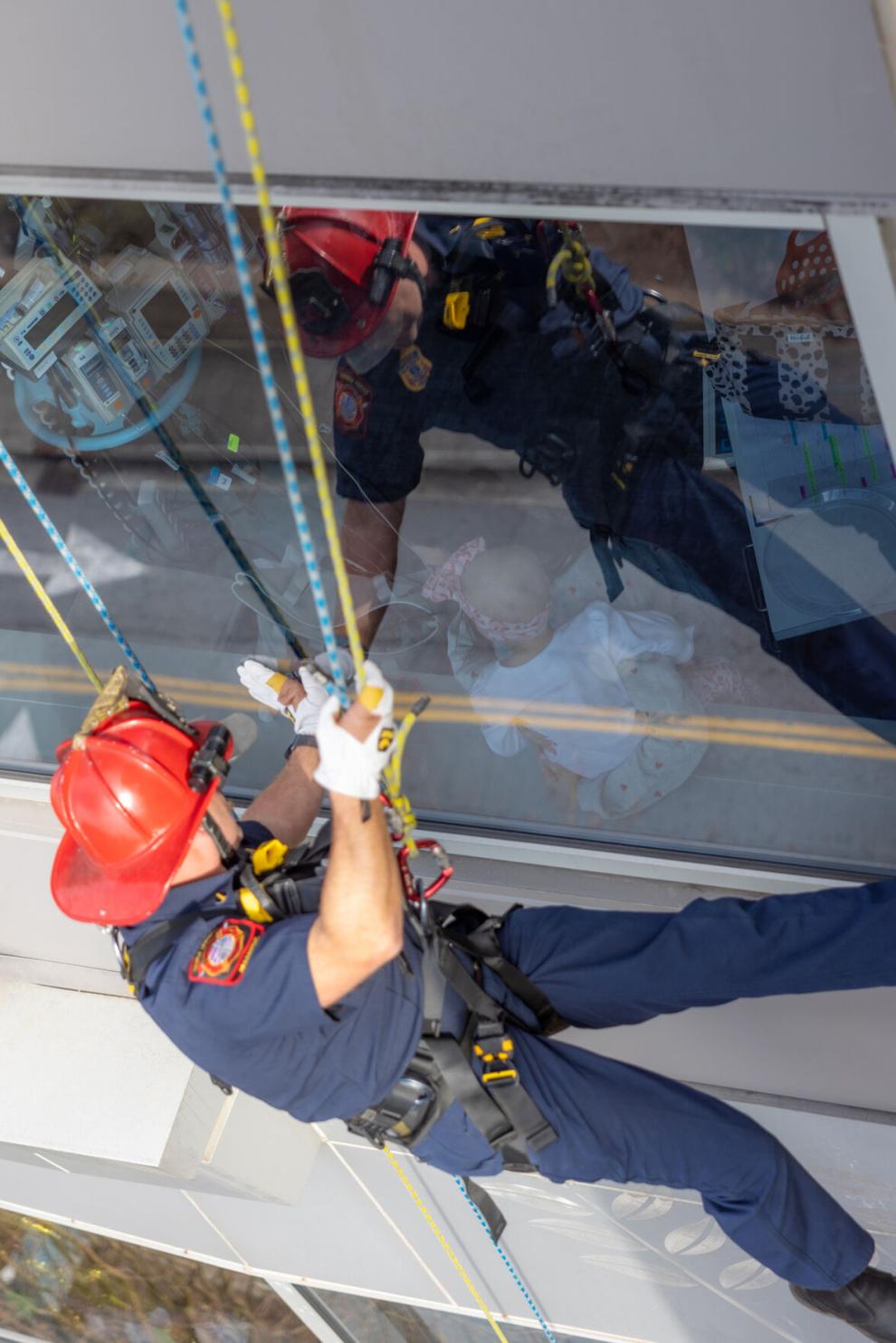 "It's important for us at Children's to collaborate, support and nourish relationships with our local first responders," Children's Healthcare of Atlanta Director of Security Angela Gilovanni said. "The Sandy Springs Fire Department has an amazing team who is dedicated to this type of relationship-building and collaboration with Children's."
Sandy Springs Communications Director Andrew Allison said the Fire Department regularly conducts training for its technical rescue team on large buildings and elevated terrain, to give firefighters experience in the real world. But this time, they decided to switch things up and give people a show.
"The event was designed as a community outreach effort, centered around the kids at the children's hospital," Allison said. "The whole reason behind the event was to cheer up the kids, with the additional benefit of offering a training opportunity."
Hospital patients looked like they were having a great time watching firefighters scale the building, Allison said, and the department was glad to involve them in the training.
"It's important to involve the community so they can better understand what SSFD does on emergency scenes and how they react to certain situations or scenarios," he said.
Sandy Springs did not make any Fire Department personnel available for an interview about the event but provided comments from Allison via email.