JOHNS CREEK, Ga. — Georgia State Patrol located a reportedly stolen Nissan Sentra Feb. 6 traveling on Haynes Bridge Road and attempted a traffic stop, but the driver fled.
Police pursuit continued onto Nesbit Ferry Road where the driver drove onto the wrong side of the roadway and attempted a U-turn, according to the preliminary report from the Georgia Department of Public Safety's Public Information Office.
Johns Creek Police observed the pursuit on Haynes Bridge Road toward Old Alabama Road at around 2:20 p.m., reports said. Police assisted the trooper when they noted he was alone in the pursuit.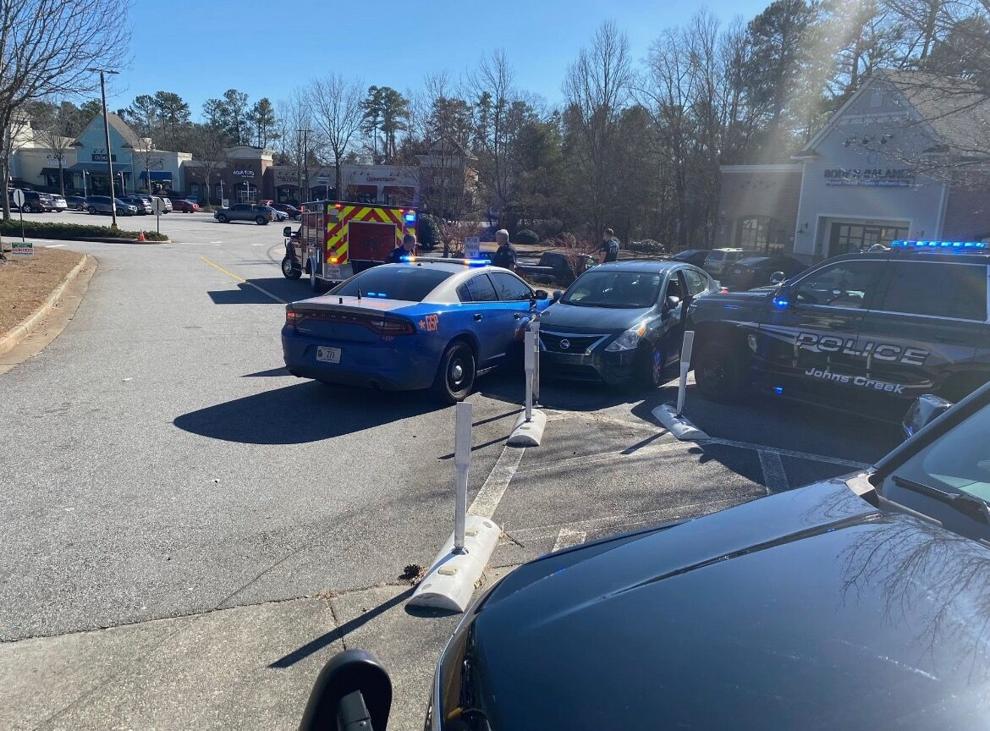 Because the Johns Creek Police report is categorized as "Miscellaneous," it was unavailable on the city's Police to Citizen portal. Miscellaneous reports must be requested, said Jessica Wise with the Records Division of the Johns Creek Police Department.
Appen Media saw the incident was posted by Johns Creek Police on the department's Twitter account.
The chase
A lookout had been issued around 1:45 p.m. on a blue Nissan displaying an Alabama license plate stolen out of Gwinnett County, according to the police report.
The trooper used his patrol vehicle to move the Nissan into a driveway on Old Alabama Road, the report said. Once the vehicle came to a stop, police placed their push bumper against the driver side door to prohibit the driver from opening the door.
Both the trooper and police attempted a felony traffic stop with service weapons drawn, pointed at the male driver, the police report said.
The trooper gave the driver commands to exit the vehicle, the police report said, and then the driver exited through the driver side window and attempted to flee on foot toward Mount Pisgah School.
When the driver tripped and fell in a driveway on Old Alabama Road, he was detained.
The driver received slight lacerations from the fall and re-aggravated a slight laceration to his hand. Police requested medical assistance for the driver on scene. He was then treated and released on scene by police but taken into custody by Georgia State Patrol.
The Department of Public Safety could not say whether the driver was charged.