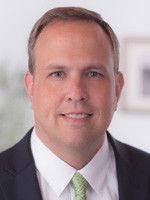 Well, 2021 is here, and there is much good news in Johns Creek.  
We have continued to be a standout community. Our reputation for excellent schools, public safety and quality of life continues. We faced unprecedented challenges last year, from a change in Police Department leadership to the pandemic, but we are facing those challenges.
We have begun the search for a new leader of our community's Police Department, integrating community involvement at each step in the process. The City Council has demanded that this process be as transparent as possible. We should have a new chief in the next few months.
We have also recognized our need to improve our Police Department in other meaningful ways. The men and women of the Johns Creek Police Department are excellent, but important opportunities to improve the department became obvious in the areas of mental health and community policing. To these ends, we will have a dedicated, full-time mental health professional to help victims and people in need. Also, we are pursuing an Explorers program for high school students to bridge between the department and the young people of our community.
In 2021, we must continue to recognize what has made Johns Creek a desirable place to live. Chief among these reasons is our high-quality public schools. The challenge we face is how to maintain our schools' quality and reputation. From a city perspective (since the school system is outside the city's purview), this means maintaining Johns Creek as an attractive place for families to settle. To do this, we must protect and improve the quality of life for our residents.  
What can we do as a city to add value to life in Johns Creek? I believe we have three big opportunities.  
These are 1.) Walkability and Mobility, 2.) Creating Vibrancy and Reinvigorating our Local Economy, and 3.) Fostering a Stronger Community. We can make great progress in these areas while maintaining our lower taxes. I will be elaborating on these in more detail in the months ahead.
The world continues to be our oyster. The opportunities are there, we just have to have the vision and determination to take advantage of them. Let's make 2021 a great year for our community!
John Bradberry
Johns Creek City Council, Post 3