Because you're reading this, I already know that you are a community-minded person who is becoming weary of seeing restaurants, organizations and businesses disappear. Georgia Ensemble Theatre is one such organization.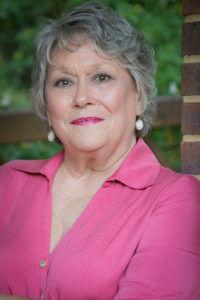 I am its co-founder and producing artistic director. Some of you are regular patrons of Georgia Ensemble Theatre (GET), and you may know that we have been in business for almost 30 years, serving the communities north of the perimeter from our home stage in the Roswell Cultural Arts Center. We are the only professional theatre in the Ga. 400 Corridor. Our mission is simple: "To create a connection between audiences and artists of all ages."
We do this through our mainstage musicals & plays, our conservatory classes, our apprentice training program and our Theatre for Young Audiences tours into schools. We are part of a national industry that was shuttered in March. Since then, we have either laid off or been unable to hire 93 actors, 10 directors, 40 designers, 44 production workers and 12 administrators — every one of them tax-paying residents of the Metro Atlanta area, including a few who live here in Roswell. It broke my heart to tell our performers we had to cancel the show planned for April, and even more to tell our staff they would have to be furloughed. Before the pandemic, our annual budget was $1.5 million; year-to-date it is less than half of that because we cannot safely conduct our business. We are not unique — multiply those numbers by the 90-odd theatres, orchestras, ballets and concert halls in Metro Atlanta and you will get an idea of the impact that COVID has had on this industry. 
Now, with the development of vaccines for COVID-19, I am hopeful that by mid-2021 we will begin to see lights on our stages again, and that is why I'm writing to ask for your help. We have been shuttered for over nine months and unable to generate revenue. It is going to take time and money to bring us back full force, re-hire our furloughed staff, regain access to the space we use in a city building, and gather the necessary resources to put on a show. 
We at GET are beginning a campaign in 2021 to "Bring up the Lights." We are seeking 500 individuals who will make a year-long commitment to contribute $20 per month. Your contribution to our continuation is tax deductible, and if we meet our goal, it will go a long way toward reopening our doors and paying the day-to-day bills that did not go away when we closed.  
The arts are so vital to our community. GET is a gathering place for over 40,000 patrons a year, providing great story telling, lively conversation and a vehicle to take you out of your everyday routine. Many studies reflect that every dollar contributed to the performing arts is returned to the community many times over. In a normal year, the arts & culture industry in the United States contributes over $870 billion to the economy every year. That's about 4.5 percent of the GDP, more than agriculture, transportation and construction — almost all of it lost this year due to the pandemic. Keeping our arts institutions afloat until we're able to safely open again will help save America's economy. Besides all that, great theatre can lift you when you're down, give you a new perspective, and help you connect with the people around you. Children who take theatre classes become more confident, more capable of teamwork, more effective at communication and more literate. 
So if you can find it in your heart to help us, you can be a super-hero in a time when we need you most. Please show Roswell that you love the value that arts & culture contribute to your community. Please join us to help "Bring up the Lights" in 2021! To make your contribution of $20 a month, or to give a one-time donation, please visit our secure website at get.org/donate.
From the bottom of my heart, thank you for welcoming us as part of the Roswell community since 1992. I, along with my late husband Bob, consider you a part of our family. I can't wait to get back to making great art for you.