Soon after the incorporation of the Dunwoody Homeowner's Association in 1970, land along Chamblee Dunwoody Road just north of Mount Vernon Road was developed into a shopping center called Dunwoody Village. The DHA was against the development at first, but liked the plan that developers Lowell Wammock and Larry Morris came up with, a Williamsburg design.
Wammock and Morris also developed The Shops of Dunwoody, Merchants Walk in Marietta, Horseshoe Bend and Dunwoody Club Forest subdivisions. One of the features originally included in The Shops of Dunwoody was a large gazebo. The gazebo was the central location for a 1984 summer concert series in the shopping center's parking lot. Two early tenants were Ernie's California Grill and Kaplan's, "The fantastic kid's department store."
On the edge of the parking lot for Dunwoody Village was Beef n Burgundy restaurant, where First Watch, Marlowe's Tavern, and Karen Cannon Realtors are today. I first learned that the building is a replica of Raleigh's Tavern in colonial Williamsburg, Virginia from David Andersen and the Dunwoody Area Restaurant Reviews Facebook page. Anderson sometimes shares posts about past restaurants.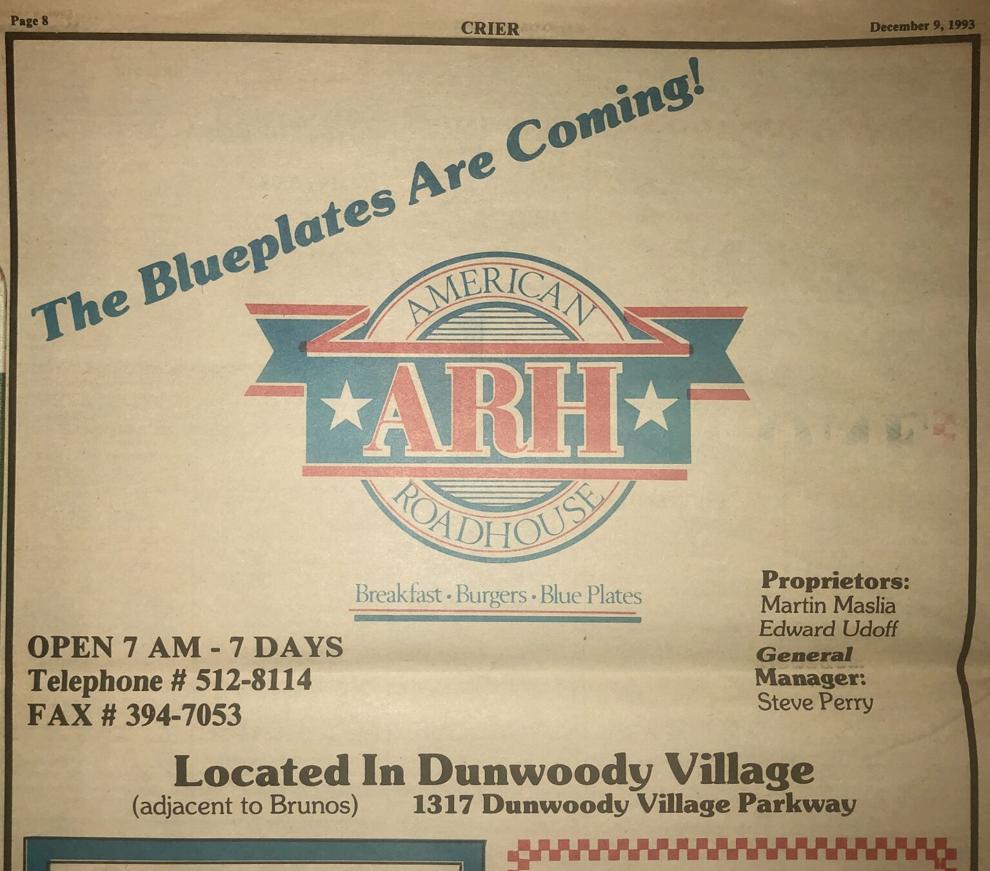 Suzanne Huff and David Long, lifelong residents of Dunwoody, recall Beef N Burgundy and the two restaurants that followed, Chuck's Steak House, and American Roadhouse. Huff remembers Beef n Burgundy as the place to go before Homecoming at Dunwoody High School and a place where several students worked.
American Roadhouse opened a second location in Dunwoody in 1993 after seven years of a successful location in Virginia Highlands. Owners Martin Maslia and Edward Udoff used local class photos from years past, 1950s memorabilia and local historic photographs provided by Lynne Byrd to decorate their restaurant. Next, the building was home to Calico Corners fabric store.
When Crest Realty came to Dunwoody, the company wanted homeowners to be happy with their new building at 1555 Mount Vernon Road, according to Sally Gurley, a vice president with the company. A three-story building was constructed, similar to a home on the James River in Williamsburg. This building is now the offices of Prieto, Marigliano, Holbert, Prieto Attorneys at Law.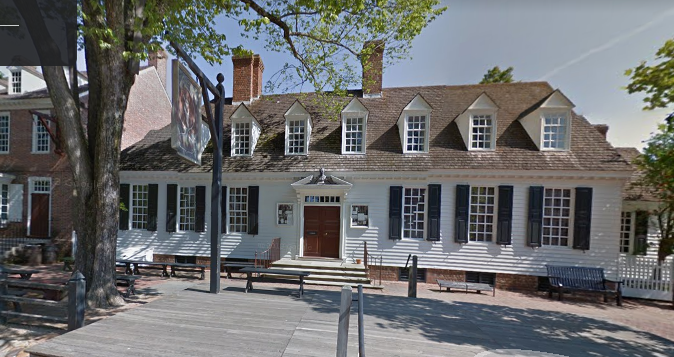 Dunwoody's Pizza Hut in Dunwoody Hall Shopping Center was built with a black roof, rather than the standard red to have more of a Williamsburg look. It also had a brick exterior with shutters. Inside it looked like any other Pizza Hut. Novo Cucina with its sunroom and French doors doesn't give any hint of the building's former life. Before Novo Cucina, this space was home to High Cotton and Peter's Restaurants.
In December of 2018, the Dunwoody City Council voted to make changes to the Dunwoody Village overlay and allow for variation from the Williamsburg style.