Try as I might, NASCAR and I are as compatible as the Kardashians and a convent. Watching brightly painted automobiles try to cut each other off for the prize of making it home safely is really no big deal. It's a lot like being on Georgia 400 any time of day. Except the tailgating at the Daytona 500 recently placed a solid inch or two between cars. Not sure how the drivers don't melt from that type of sanctioned road rage. I get all nutty when someone rides my bumper from a distance of 10 feet or so.
The Great American Race is a spectacle that must be experienced. A bucket list item. At least that's what oldest son Chris imparted as he made his way home. No thanks, son. If I want to sit next to certified crazies, I'll go see WrestleMania. Or maybe watch "The View." I told him I'll go when the drivers learn how to turn right.
NASCAR fans are passionate about favorite drivers. I can remember two burly (well, okay, beer-gutted) fans taking the "them's fighting words" to extreme levels and squaring off in public… at church. If you liked the late Dale Earnhardt, there was no way to like Jeff Gordon.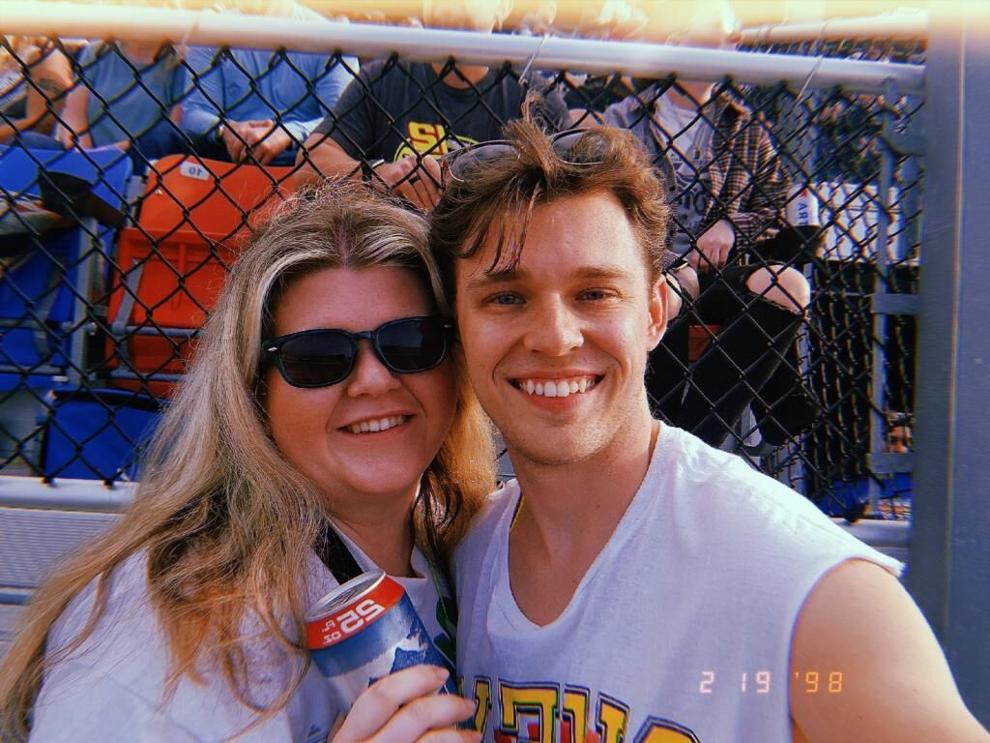 Christopher and friend Katie Eubanks, both South Forsyth High and UGA alums, were right in the midst of the quarter-million that braved the sun and six hours of baking in the North Florida sun. Katie works at Disney World and has apparently turned into a junkie. I guess she craves seeing me write about her escapades with someone named Tasos. Why else would she text: "Write about us going to Daytona, just like you did for The Beach Boys concert." That girl tickles me. At 26, she has a mind like a steel trap. They've been friends forever, and I'll bet they'll last a long time.
This is a tough time for a sports fan like me. I'm not into the NBA, and since I don't play anymore, watching golf on TV lacks any punch unless we're talking about that little event coming up in Augusta. There's something breathtaking about the Masters. Always the toughest ticket to get of any sporting event, it was always easy to get a practice round ticket from a patron leaving after the morning practice rounds. Now that youngest son Greg is big into golf, I'd like to make the early tournament trip, park near the side gate, and buy a badge. At least I think you can still do things that way. There's a strong likelihood scalpers have gotten wise to this and will pay big money for a badge. We'll see.
Baseball season looms, and for the first time in more than 50 years, there won't be someone named Caray associated with the Atlanta Braves. Chip Caray is now in St. Louis broadcasting the Cardinals' game. The new man in the TV booth is Brandon Gaudin. Not much is known about him other than he is a longtime Braves fan. Talk about having a chance to land a dream job.