Roads opposite each other off Chamblee Dunwoody Road, including Boxwood Place, Shadow Bend, Shadow Court, and Pine Acres Court, were once where the home of Roy Head Sr. and Pamela Head sat, along with homes of two of their children. Today's streets were once dirt driveways leading to the homes. The families used the address of Chamblee Dunwoody Road.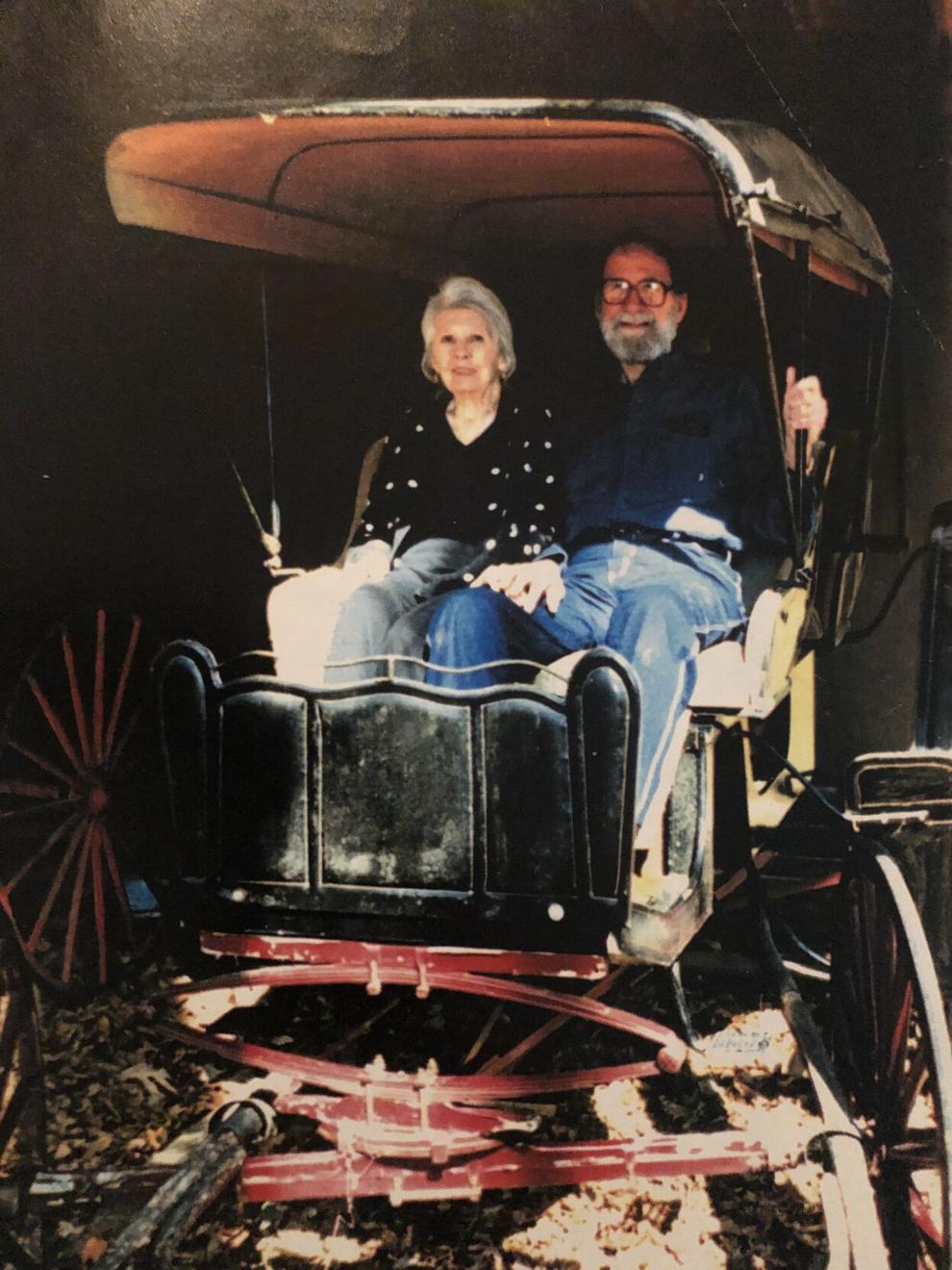 Roy Head Sr. worked as a traveling salesman and later as a sales manager for Norris Candy Company of Atlanta, but he eventually started his own candy business. Head Candy Company was at 594 Means Street in Atlanta. The owners of Norris Candy also had a home nearby on Chamblee Dunwoody Road.
Roy and Pamela Head gave 20 acres of land to each of their children, including land on the east and west side of Chamblee Dunwoody Road. Son, Roy Head Jr., and his wife Anna Head lived next door, as well as daughter Patricia and husband Warren Davis. Their home was on what is now Pine Acres Court. Other descendants of Roy and Pamela moved to other states. ("Story of Dunwoody," by Ethel W. Spruill and Elizabeth L. Davis)
All the children served in the military during World War II. Daughter Patricia Head became a sergeant in the Aviation Women's Reserve of the Marine Corps. Lt. Charles Head was killed in action while serving in the Army Air Corps. Lt. Richard Head served at Camp Hulen, Texas. Sgt. Roy Head Jr. served overseas in the 3rd Army tank destroyer group, and William Head served in the Navy.
Roy Head Jr. met his wife Anna while training at Camp Blanding in Florida. She was from St. Augustine and described Roy as "a fresh scrubbed country boy." After WW II, they married and came to Dunwoody to live on the family's Dunwoody land. (Oral history of Anna Head, archives of Dunwoody Preservation Trust)
Roy became interested in the kit home business. He and other veterans formed a company called United Homes, working from an old hangar at the Marietta bomber plant. Anna and Roy lived in one of the kit homes, until it was demolished to make way for I-285.
Grandson of Roy Head Sr., Larkin Head, shared with me that his family lived in a kit home along Chamblee Dunwoody Road. That home is also no longer standing. The family had a horse named Red and a colt named Shadow. Shadow Bend and Shadow Court are named for the horse.
Roy Head Jr. later bought the property where Holly Oak subdivision is located. His wife painted the neighborhood sign. I don't imagine it is the same sign that still stands, but I wonder if the design is the same.
Award-winning author Valerie Biggerstaff is a longtime columnist for Appen Media and the Dunwoody Crier. She lives in Sandy Springs. You can email Valerie at pasttensega@gmail.com or visit her website at pasttensega.com.