For the past six months I have been irritated with the Channel 2 anchors who begin each newscast by saying "I'm in for Jovita Moore, who continues to recover at home." Since March, when an aggressive form of brain cancer was found, Jovita Moore has been on leave from Atlanta's most popular TV news station.
There have been plenty of days at 5, 6 and 11 that I'd bark, "That's right Sophia (or Linda or Carol or Lori) but she's coming back soon so let's come correct and not get comfortable using her makeup mirror in the dressing room."
My irritation wasn't personal or ill intended but I have always connected with Jovita, and I looked forward to the day that she returned, healthy, both in mind and spirit, to the anchor desk.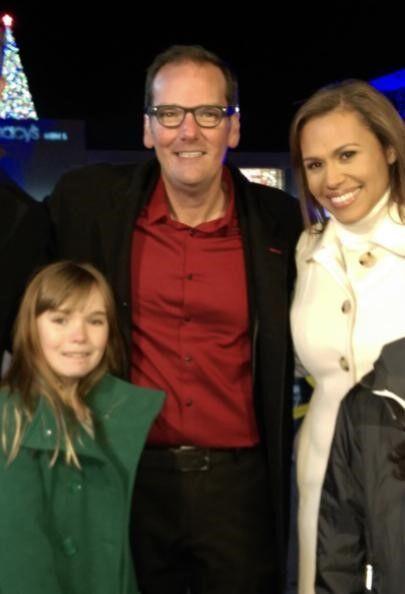 Jovita was my comfort food on the hectic Atlanta TV news stage. Jo was my mac and cheese or chicken pot pie. She was my Totino's pizza rolls or my mom's homemade chili. I knew, every day, what I was going to get with Jovita and always expected and appreciated her consistency.
I had that connection long before I got to know and work with Jovita.
Not many years after she arrived in Atlanta, we would be partnered by former WSB-TV VP of Programming and Production Art Rogers to host special TV productions like the popular "Great Tree Lighting" at Lenox. For eight years, we shared a Thanksgiving dinner together with the production crew, camera and light techs and artists that had been hired to perform later in the evening, in prime time, on channel 2.
I arrived in Atlanta in 1994 and quickly settled on Channel 2 as my preferred TV station and local news source. As a viewer, I had a similar connection with Jovita's predecessor, legendary news anchor Monica Kauffman Pearson, but when Jovita arrived in 1998 she was new-fashioned and wide-eyed having only worked in small markets in Arkansas.
Atlanta is one of the biggest broadcast markets in the country, and WSB-TV is one of the most supreme ABC affiliates in America.
When one of your favorite media personalities moves on to another gig or they are fired (that one sounds familiar) or they pass away, it can make you feel heartbroken and sad because that friend gave you, if only mentally, a place of safety and peace. You feel lost because you relied on that friend to remind you that things are going to be okay.
They were such good friends that even when they wondered if things were, indeed, going to be okay they didn't let you know otherwise.
I speak for all of Atlanta when I say we feel heartbroken and sad and lost because our trusted ally and beloved communicator, our friend, Jovita Moore, has lost her very brave fight with brain cancer.
I bet that Jovita was your cheese grits or Ben and Jerry's Chunky Monkey, your favorite comfort food, like she was mine.
Godspeed and may you rest in peace, Jovita. The same peace that you gave millions of Atlantans.