Paraphrasing legendary leaders Vince Lombardi and Winston Churchill, Fulton County students, teachers and staff are today becoming leaders like none before, made by hard effort and because greatness has been thrust upon them.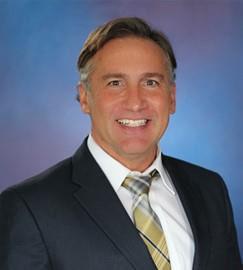 I am proud of our employees and truly feel they are heroes. Each day they go about their jobs with amazing enthusiasm, demonstrating both resilience and ingenuity — and that was before COVID-19. Since the pandemic forced our country and community to limit in-person activities, we have seen more broken "norms" than can be counted. For schools, that has gone beyond just the social interaction our students depend upon, it has impacted all three facets of school — academics, athletics and the arts. In particular, the switch to remote learning has impacted the core of instruction, and the effects for some will be felt for years.
Remote learning and modified in-person classrooms have provided for innovation in the midst of a global pandemic, but I have maintained that "crisis teaching" cannot not match face-to-face instruction from a caring and talented teacher. As valiant as efforts have been, some of our children are simply falling behind.
I have already called together a team to begin the process of looking at this problem and devising a strategy to attack the so-called "learning loss." As much as I wish there was a quick fix that could magically change this situation, the fact is, we are looking at a long-term recovery. With the lack of comparable quantitative or qualitative data, statistical analysis will take time, too.
Our community is to be commended for your partnership. Parents and employers have gone to extraordinary lengths to support students. Combining our efforts toward a common goal, Fulton County Schools will be stronger and better. 
This is as true now as it was before the pandemic, the talent and dedication within our district will create the solutions needed to meet the needs of our children. Utilizing working groups of teachers, school-based leaders and district personnel, we will develop a plan to build from where we are now, to a bright future where all students are back on stride. Students, educators and families shall achieve greatness because it has been thrust upon them.