A gathering of older citizens of Dunwoody in 1994 at the Spruill Center for the Arts provides an invaluable treasure of memories of early Dunwoody life.
The event was part of DeKalb History Center's "I Remember Hour" series, which began in the 1980s. Dunwoody Preservation Trust has the video recording in its archives.
Glenn Thomas Austin, born in Dunwoody in 1920, shared memories of his family. His mother, Nettie Southern Austin taught at Dunwoody School for 50 years. His father, Glenn Greer Austin, was a carpenter and justice of the peace, operating out of the Nash store and post office at the corner of Chamblee Dunwoody Road and Mount Vernon Road.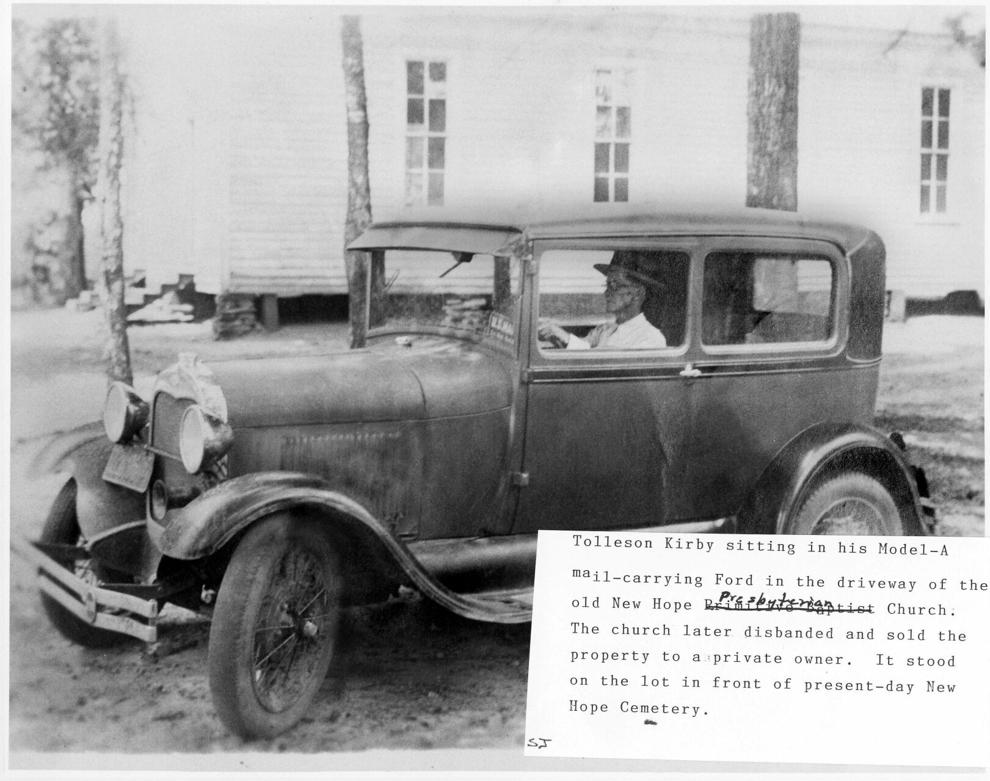 Austin shared that Nash store was originally the Dunwoody railroad depot, moved up Chamblee Dunwoody Road. Others present confirmed this history.
Ethel Warren Spruill spoke of moving to Dunwoody in 1933 when she married Stephen Spruill. "Everybody knew their neighbor, there was a great love and great unity." She was Baptist but joined her husband's church, Dunwoody Methodist.
Kathleen Spruill Meiers remembered when Ashford Dunwoody Road was paved. Before that, there was a terrible mud hole right in front of where Perimeter Mall now stands, where people were always getting their car stuck.
Meiers also shared that she was born in the old Maj. Charles Dunwody home that was located where the Redfield tennis courts are today.
She and others remembered the Dunwoody School teachers. Nettie Austin for grades one through three, Ms. Chambers for grade four and five, and Elizabeth Davis for grade six and seven. Elizabeth Davis was also principal for 20 years. Ola Spruill managed the lunchroom, preparing food for all students each day.
Some remembered that Ms. Chambers would select children to walk to the nearby spring and get a bucket of water. Everyone drank from the same dipper, shaped from a gourd.
Others in the group had Sue Kirby Jameson as their teacher. Jameson was at the reunion of Dunwoody citizens and shared the story of her father Tolleson Kirby delivering mail. Starting in the 1920s, he picked up mail from a post office "the size of a corn crib," operated by Columbia Cheek. His route took all day by horse and buggy, but later was much quicker with his Model A Ford. During cold winters, a brick heated by the fire was placed in the buggy to keep his feet warm.
David Chesnut, who grew up along Chamblee Dunwoody Road near Harts Mill Road, told how he and a friend stayed out all night hunting rabbit on land that is now Murphey Candler Park.
Chesnut turned to Manget Davis and asked, "Mr. Davis, when did you move here? Have you lived here all your life?"
Davis answered "No, I lived half my life before I came here."
Manget and Elizabeth Davis bought 63 acres for $8,000 from Calhoun and Effie Carpenter Spruill in 1937. The Davises were told not to say anything bad about anybody when they moved to Dunwoody, because everyone was related.
Chamblee High School was the only high school in the area. The principal was M.E. Smith, but everyone called him Prof.
Elsie Barrows moved out to Tilly Mill Road around 1947.
"I thought it was the end of the world," she shared. After the Methodist minister rode a bike out to visit, followed by visits from Ethel Spruill and other neighbors she began to love the community.
At dekalbhistory.org, a listing of the "I Remember Hour" series is available. Today, the DeKalb History Center Lunch and Learn series is available as audio recordings or on YouTube.