ALPHARETTA, Ga. — In May, MARTA officially launched a six-month pilot of a new ride share service in Alpharetta.
The service is called MARTA Reach and is designed to combine the flexibility of ride share services with the low costs of public transportation. Today, Alpharettans can use the service to get around certain areas of the city, even those the bus routes don't cover.
Curious to see how the service stacks up to other methods of getting around, I took a round-trip on one of the MARTA Reach shuttles to grab some lunch at North Point Mall.
First impressions: the app
The service is run through the MARTA Reach app, available for free on your phone's app store. Users have to create an account before using the service, though you don't have to put payment info directly into this app.
It operates like a typical ride share app like Uber or Lyft, where the user inputs the pickup location and destination. The main difference is that you select from preset points to be picked up from and dropped off at, rather than putting in any location.
Although this may sound like an inconvenience, there are an abundance of preset points to choose from, especially along the city's major corridors. Since I was in downtown Alpharetta, I chose to be picked up outside the Fulton County Library next to City Hall.
I chose to purchase a ticket, which costs a flat $2.50 for every ride, through MARTA's Breeze Mobile app, although it did require a separate download. Riders can also choose to pay with cash or a traditional MARTA Breeze Card.
While the app is certainly usable, the user experience didn't feel quite as smooth as using another app like Uber. When I ordered the ride, the app said my shuttle would arrive in 7-10 minutes. Those numbers would constantly change, increasing and decreasing. Having the app open also worked my phone pretty hard, causing it to heat up and drain the battery quickly.
I waited in the library entryway to stay out of the heat until the app finally said my ride was 0-3 minutes away. My shuttle arrived about 10 minutes after I placed the order, a comparable wait time to other ride share services.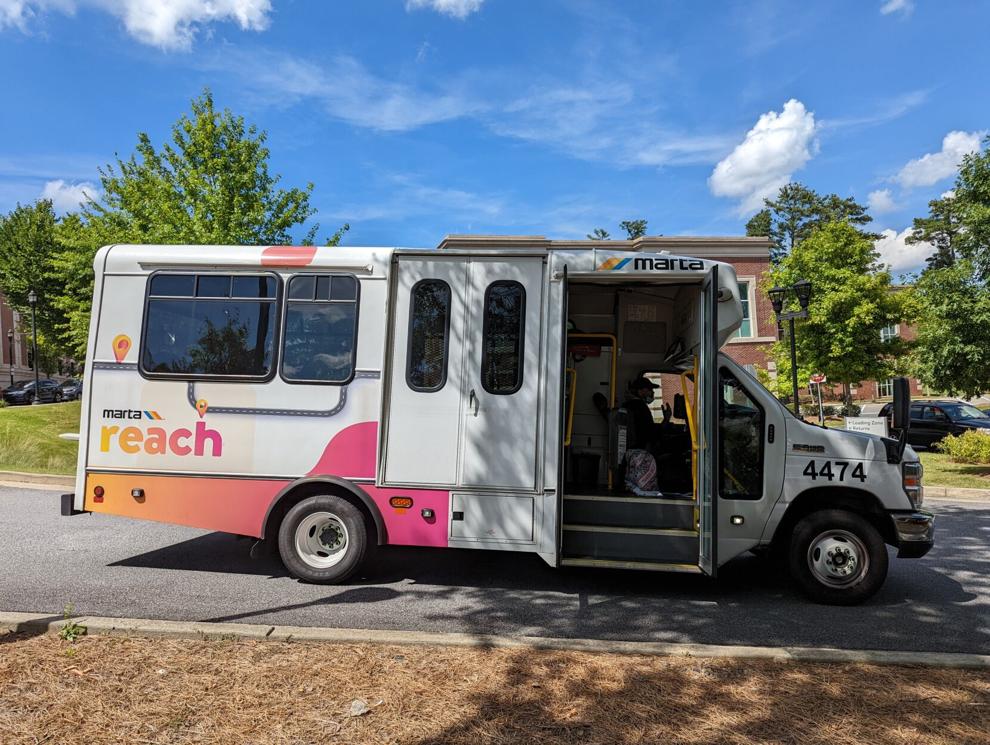 The ride
The MARTA Reach shuttles are essentially small buses, like airport shuttles. My driver, Carsell Sapp, drove right up to where I was standing outside the library and greeted me. I showed him my mobile ticket and took my seat.
Since Reach is a ride share service, other passengers may be picked up and dropped off during a ride, but I was the only passenger on the shuttle. Sapp said the service rarely gets more than five or six trips in a day in Alpharetta, but it gets more use in areas like west Atlanta, where it's been available longer.
The shuttle had eight seats, with plenty of space left for wheelchair users. Unlike a school bus, the seats were also equipped with seatbelts. The shuttle was well air-conditioned, so comfort wasn't an issue.
The ride itself was perfectly smooth and took less than 10 minutes. Sapp dropped me off at the food court entrance at my request. My return trip, around 45 minutes later, was practically the same experience — Sapp was even my driver again. He said he had gotten one other fare after my initial trip, but the rider canceled before he picked them up.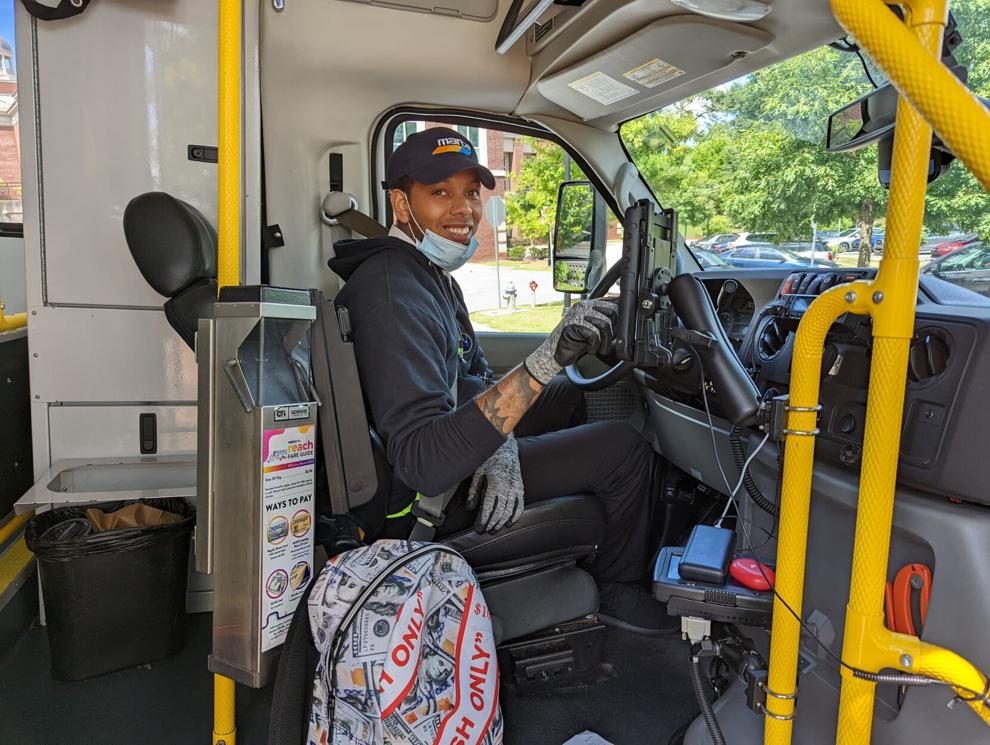 Final thoughts
Overall, I was surprised at how efficient the MARTA Reach service was at such a low cost. While the app isn't perfect, it's plenty usable. I checked Uber prices at the time I ordered my Reach trips and found that the same round-trip that cost me $5 on the new MARTA service would have cost me about $22 with Uber for practically the same level of service.
Especially since MARTA Reach isn't too popular in Alpharetta right now, and trips are unlikely to be interrupted by picking up and dropping off other passengers, I saw no real benefit to choosing Uber or Lyft over the new service.