Occasionally, I allow the world to break through my shield and get to me. It doesn't happen often, but it does happen, particularly lately with all the chaos and anger around. However, when things seem the worst, almost inevitably "life" tosses me a lifeline, and I am able to move through the clutter and noise and get back to a safe place — a better state of mind.
When I did my Appalachian Trail hike, the same thing happened, almost on a routine basis. "The Trail provides" was the one takeaway that almost all hikers discover. It happened so consistently and so poignantly, that one quickly not only became aware of it, but also came to believe it to be some sort of law of nature. I know I did — no fear, no fear at all of anything out there. The Trail will provide.  
My "lifelines" back here in civilization (Alpharetta) usually take on very simple forms — good people doing good things — sometimes involving me and sometimes acts that I only hear about. And the "reminders" usually are not grandiose acts, but small mundane things that can easily be missed or not appreciated.
So here are people who do good and are good that have been my reminder — my lifeline at one time or another. These may not seem like big deals, but to me they were and still are, big deals. 
--
Saving my MacBook was the goal. After taking my MacBook into an authorized Apple service place because the trac-pad had ceased working and being told that it might be dead and that they didn't deal with trac-pads anyway, I was desperate. I have had my MacBook for almost eight years, and it has countless important files stored on the hard drive. Yes, I have it backed up, but I am never 100 percent that the backup was successful, or that the data is retrievable.
When I walked into the small nondescript shop in Cumming called Experimax, I am sure my panic was obvious. "Yes, we work on Macs. Yes, we can replace trac-pads. Yes, replacing the trac-pad, depending on the age of your laptop might cost maybe $200-ish."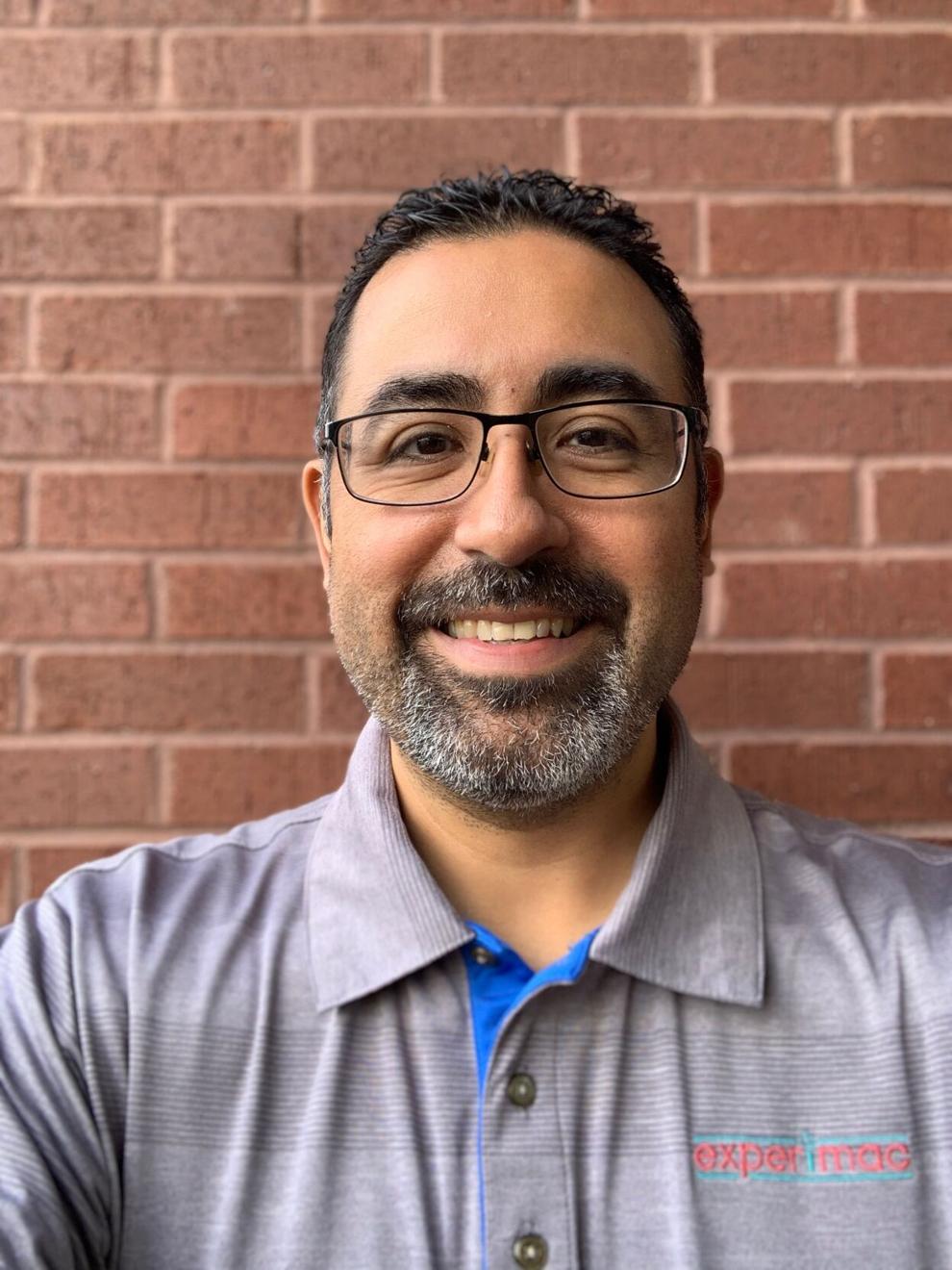 Several days later, they called me and said it was ready to pick up. "How much do I owe you," I asked as he handed me my laptop. "Oh, don't worry about it. There is no charge. We were able to adjust your trac-pad and you don't need a new one, courtesy of our lead tech, Timmy." 
He smiled. I must have looked shocked, because I was. He knew how important that laptop was to me, and he also knew that I was 100 percent prepared to pay whatever he charged for a new trackpad or whatever else it might take to repair my beloved laptop.  Instead, "No charge."
I always like to save money, but that wasn't it. I had had a bad week. A lot of things had not gone well. I was miserable. Then, "the trail provides" provided — so grateful. His name is Paco Rodriguez. His store, Experimax, is in Cumming just off Ga. 400 at 1586 Market Place Blvd. His cell is 770-923-5741 and the shop phone is 678-845-6977. Thank you Paco. Thank you for your honor and your integrity. We can't get enough of that.
Three more good guys.  This is the same story as Paco, but instead of computer repairs, it is car repair. It is a short story. The first place I want to mention repairs really anything you bring in — all makes and models. The second place primarily specializes on German cars but will also work on other brands.
The first place is part of a chain of repair shops, and my friend there is Rashed, the service manager. He sets the tone and the attitude for everyone else who works there. And because of who he is and how he is, all the staff as far as I can see are all the same — humble, polite, professional, honorable and honest.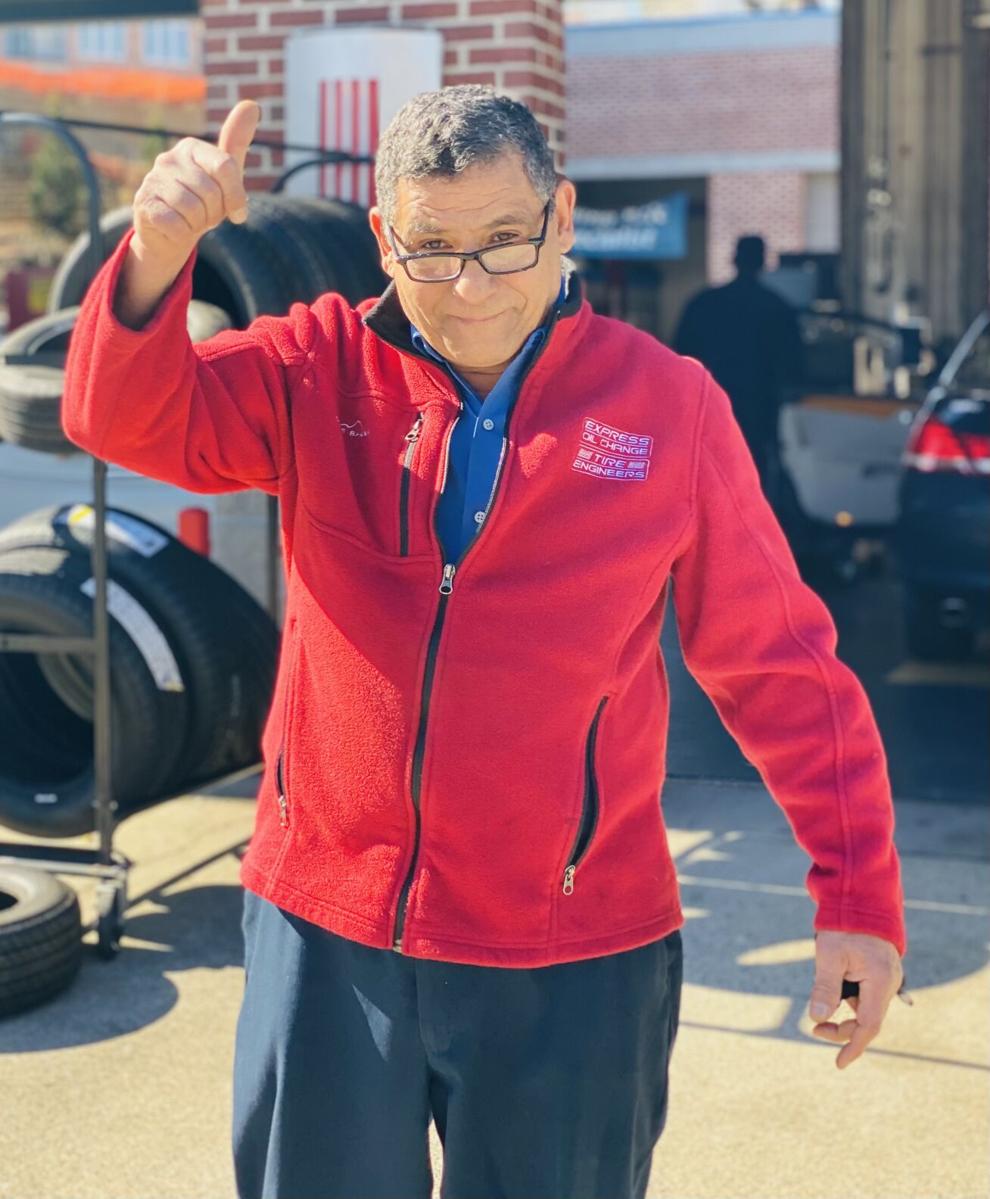 The second repair shop is a simple garage in Roswell off Oak Street, owned by the former head mechanic of a large dealership that sells only German cars. Maybe four or five folks work there. The atmosphere is comfortable. It's like walking into the living room of a good friend or a bar "where everyone knows your name." You walk in and one of them stops what they are doing and talks to you. Often, when I have been there, the car goes up on the lift right then and there and you get a quick probable diagnosis.
I no longer ask either place "how much," because I don't need to. I know they will do the work and do it well but only do the work absolutely necessary to fix the problem. If I have heard it once I have heard it repeatedly at both places: "We could do this and fix that, but you know, if we did this other thing it would do the same job and it will cost a lot less." Something along those lines, every time. 
Here is an example that involves Sammy, the owner of the second place: "Yes Ray, I can fix this damage to your 1987 Mercedes Turbo-Diesel. If you use insurance though, they'll probably total the car. I can replace the door and that front quarter panel with used ones, and I think I can even find them in the same black as your car — it was a very common color for this type of car — which means you wouldn't have to have it painted. The painting gets expensive fast."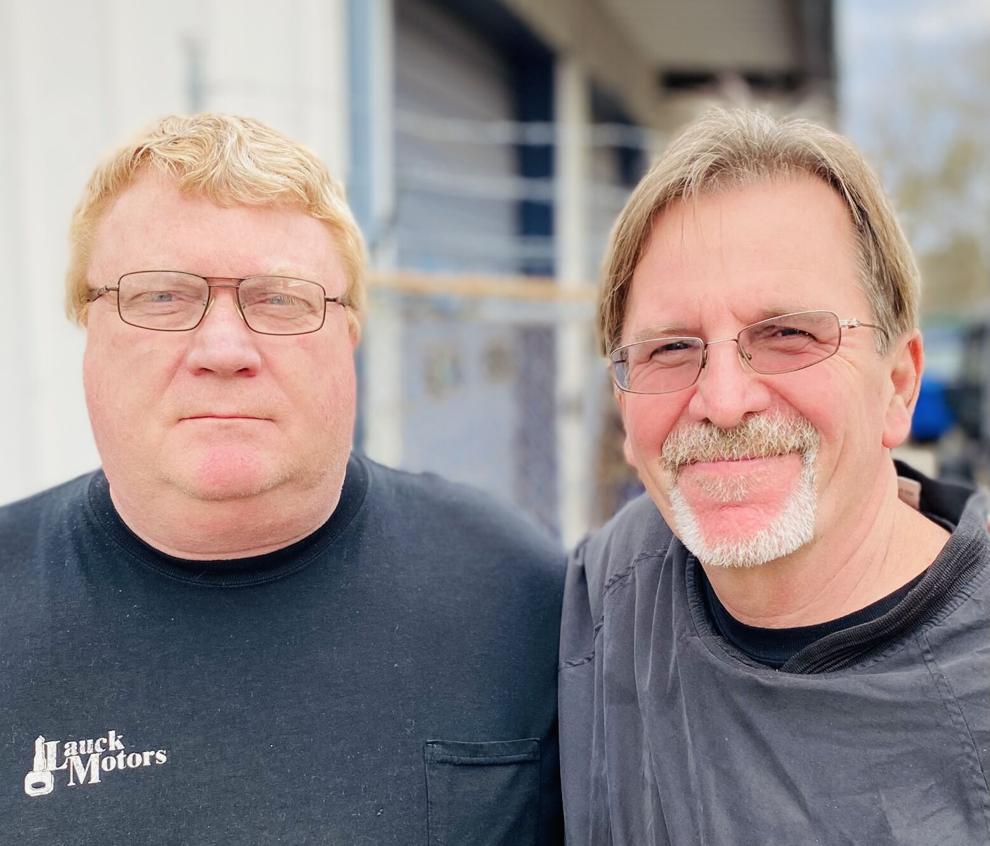 Both are simply good, honorable, professionals who know what they are doing — in their profession, as well in their lives. They treat their customers the way they would want to be treated. Money — especially money gained dishonestly — is not part of their character. 
--
These guys are, to me, why I can smile when it's raining outside. 
Rashed is at Express Oil Change on Haynes Bridge, right next to where Alpha Soda used to be. His number is 770-752-7522 (cell) or 770-752-0932. The address is 11720 Haynes Bridge Road in Alpharetta.
Sammy owns Lauck Motors, 89 Oak Street in Roswell. The main number is 770-992-1313 and his cell is 678-231-2463. Allen or Mike is who you will usually end up speaking with. Mike and Sammy, between them, are probably as knowledgeable as anyone out there in fixing German cars.
If you want to help me reward these businesses for simply being good humans and for being honorable examples for us all, please find my column online on NorthFulton.com under "Opinion" in the main tool bar and repost it or tweet it or otherwise share it! They deserve it.
Do you want to share? I am sure that you too have your own stories, your own good people, who have pulled you up or restored your faith either in yourself or in humanity.  If you want to, drop me a brief email about them and what they do or did so I can share with our readers! My email is AppenIdeas@gmail.com.
Contrary to recent trends, words do matter. Character and integrity still matter. Telling the truth still matters. I would suggest that almost nothing else counts if you don't start with character, integrity and the truth. That makes all the difference. And, it is how we start to mend our broken world. Thank you Paco, Rashed, Sammy, and Mike for the example you provide, for what you do, for who you are.