Glenn Greer Austin was born in 1885 to Elizabeth and John Thomas Austin. Their home was in the Grogan's District of Milton County, which was along what is now Roberts Drive and Spalding Drive in Sandy Springs.
In 1906, he married Nettie Southern. Her family's property and home were along what is now Mount Vernon Road near Dunwoody United Methodist Church. Their wedding was the first to take place at the church, a small wooden building across the road from today's church. The couple stayed active at the church throughout their lives, serving as Sunday School Superintendent and on the Board of Stewards. (The Story of Dunwoody, Elizabeth L. Davis, Ethel W. Spruill)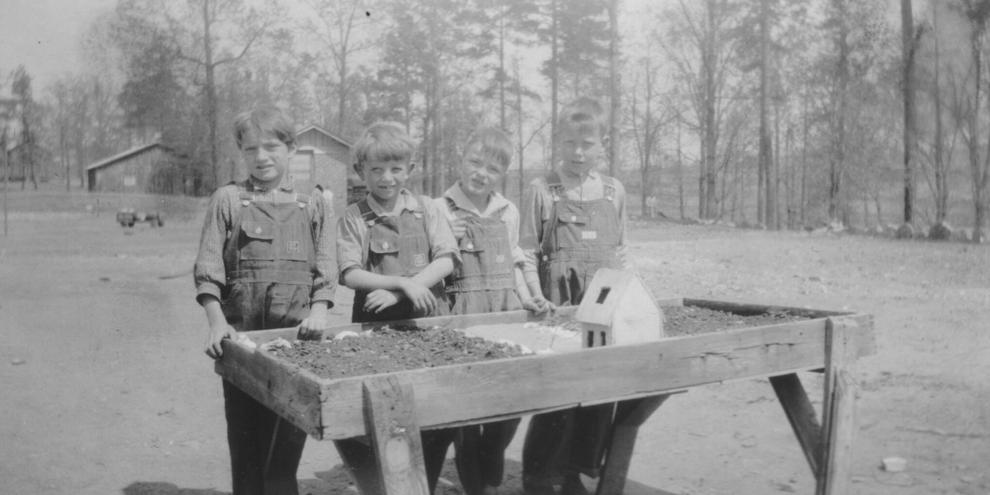 The history of Nettie Southern Austin, who taught at the Dunwoody School for many years and is the namesake of Austin Elementary, has been told previously in this column. Glenn Austin was also an important part of the community.
Glenn Greer was a carpenter, farmer and justice of the peace for Dunwoody. His work as justice of the peace was done in Nash's Store and the post office, which were at the northwest corner of Chamblee Dunwoody Road and Mount Vernon Road. The justice of the peace in a community held court to try minor civil cases. They also performed marriages.
Austin's son, Glenn Thomas Austin remembered his father doing all these jobs. He also recalled working construction alongside his father when Dunwoody Methodist Chapel was built. (DeKalb History Center oral histories, "Dunwoody, I Remember Hour," 1994)
Dunwoody School students of the 1940s remember fondly the small wood house he constructed, known as the Dutch House. The students were studying Holland at the time, so Austin built the house and a small windmill that stood next to the house.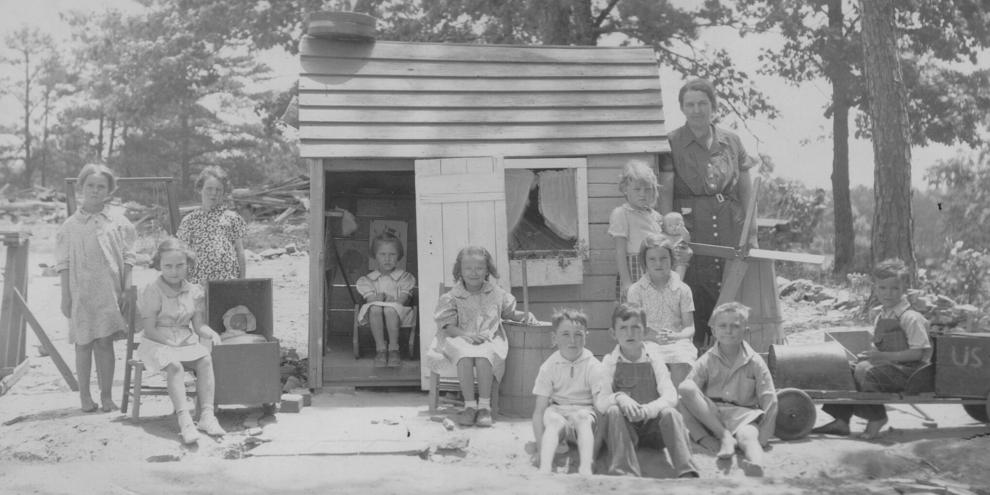 He used his carpenter skills in many ways to help the school and his wife Nettie. He built a sand table for the playground. Inside the school, there was an area filled with his wood toys and identified with a sign that read "Toyland." He built rocking horses, doll cradles and strollers, tables, a tall giraffe, and an assortment of other wooden animals.
Glenn Greer Austin and Nettie Southern Austin had six children. He died in 1948 and Nettie died in 1956. They are buried at the Sandy Springs Methodist Cemetery.