I have enjoyed growing lavender in my personal garden for many years.  As a second-year Master Gardener in 2009, the North Fulton County Extension Agent requested volunteers to open a booth at the new Roswell Farmer's Market. I agreed to open a booth named "The Lavender Lady" where I sold cut lavender bundles, lavender crafts and garden flowers.
Garden Lavender is a spiky, shrubby plant prized for its wonderful color, scent and appearance. The plant comes in colors of deep purple, lavender, pink, white and several shades in between. There are over 450 varieties of lavender that exist with more currently being identified. 
---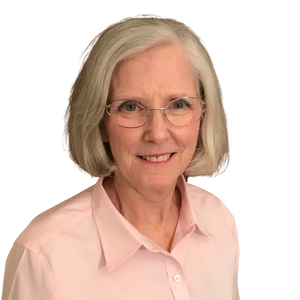 Our Georgia climate is different from the dry, chalky Mediterranean climate where lavender originated. In recent years, growers have developed a species that is more tolerant of our Southern heat and humidity. It is an English lavender (Lavendula angustifolia) named 'Phenomenal' that has been field tested from Texas to Georgia and has even been grown in Florida's hot climate. 
Other types of lavender, such as Spanish lavender (Lavendula stoechas), including the varieties "Otto Quast," "Silver Anouk" and "Anouk" have been successfully grown in Georgia. The main difference between English lavender and Spanish lavender is their size. English lavender is taller than Spanish lavender and typically has longer leaves. Other differences between the two varieties include their color, the appearance of their flowers and their tolerance of cold weather. 
An additional type of lavender that may be successfully grown in Georgia is the Lavendula x intermedia. The "Grosso" variety is considered to have the best scent of all the grown lavenders and is a good cut flower. It is a hybrid of English lavender and broadleaved lavender (Lavandua latifolia). Other lavender varieties that have been successfully grown in Georgia are "Dutch," "Hidcote,'' ''Munstead'' and ''Provence.'' 
Lavender is best planted as young cuttings in the spring after the threat of frost has passed. 
If planted in the fall, choose larger, more established plants to ensure survival through the winter. The plants are hardy in growing zones 5 to 9, which encompasses all of the state of Georgia. Lavender can be planted year-round unless the weather is freezing. October is the best time for planting so their roots will develop by springtime. 
Before planting, get a soil test to determine the soil pH, and if needed work lime into the soil. Every two to three years add a maintenance dose of lime. However, Lavendula stoechas and hybrids do not want lime. 
Prune young lavender plants after the cuttings have achieved a height of 24 to 36 inches. Pruning them in autumn after they have matured will help them retain their rounded form. However, prune Lavender x intermedia less severely because it is much less hardy than the English lavender. Lavender stoechas are best pruned in the summer after flowering.  
Happy gardening!