Large crowds gathered up and down Chamblee Dunwoody Road on July 18, 1996, to watch the Olympic torch pass on the way to Atlanta.
Carol Mason of Dunwoody shared her memories of the day.
"I remember standing on the side of Chamblee Dunwoody in front of the Redfield Subdivision with my family watching the historic event and then celebrating at Mexico City Gourmet," she said.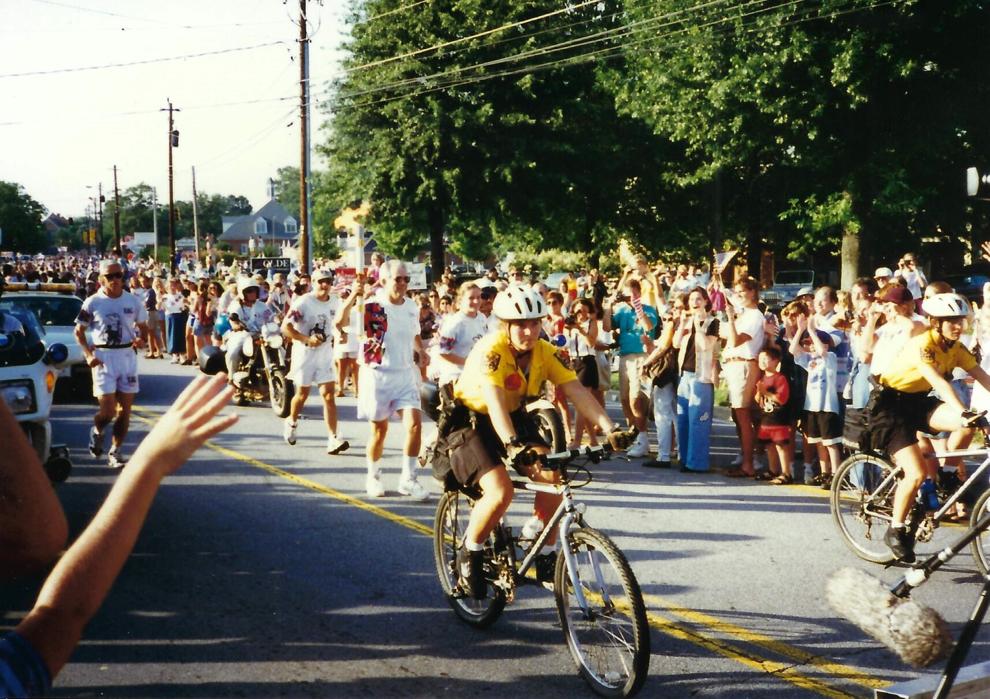 Mason says her family just missed being in Los Angeles when the Olympics came there, so they gave away their tickets. When the Olympics came to Atlanta she volunteered as a driver for North Korea.
"I loved being part of the 1996 Olympics," she said.
Suzanne Huff, executive director of Dunwoody Preservation Trust, watched with her family, standing close to Starbucks. She was with her parents, Ken and Alta Birdsong and daughter Meagan.
"I remember picking up Meagan from Children's World (now KinderCare) and taking her out to Chamblee-Dunwoody Road," Huff recalled.
High school and college friend Allyson Arnold Wagner and daughter Olivia joined the Huff family for the momentous occasion.
"Seemed like we were waiting forever but it came and went quickly," she said.
Ann Nickerson was also watching on Chamblee Dunwoody Road. She remembers that Carlton Bruner, a Dunwoody High School graduate, made the Olympic swim team.
"We were so proud of him in the Branches where he started, and the Dynamos!" she said.
Nickerson's daughter Denise was an interpreter for the French entourage, and the Nickerson family hosted a French girl during the Olympics.
The day of the bombing at Centennial Olympic Park was a time of panic because it took a while to receive a phone call from Denise and their guest who were at the park.
Despite that tense evening, Nickerson remembers the event as "a once in a lifetime journey and I cherish all the memories,"
Faye and Michael Sklar were living on Harris Circle off Chamblee Dunwoody Road at the time and remember the day well. Their daughters, Joy Frazier and Joanna Frazier set up a lemonade stand along with their friend Amy.
Michael Sklar remembers the tall torch bearer and the police officer in the area who was friendly and talked with the children.
Joy made a sign that read "Harris Circle Welcomes the Torch."
"Being there was a treat," Faye Sklar said. "Who'd have expected the torch to come through our little neighborhood?"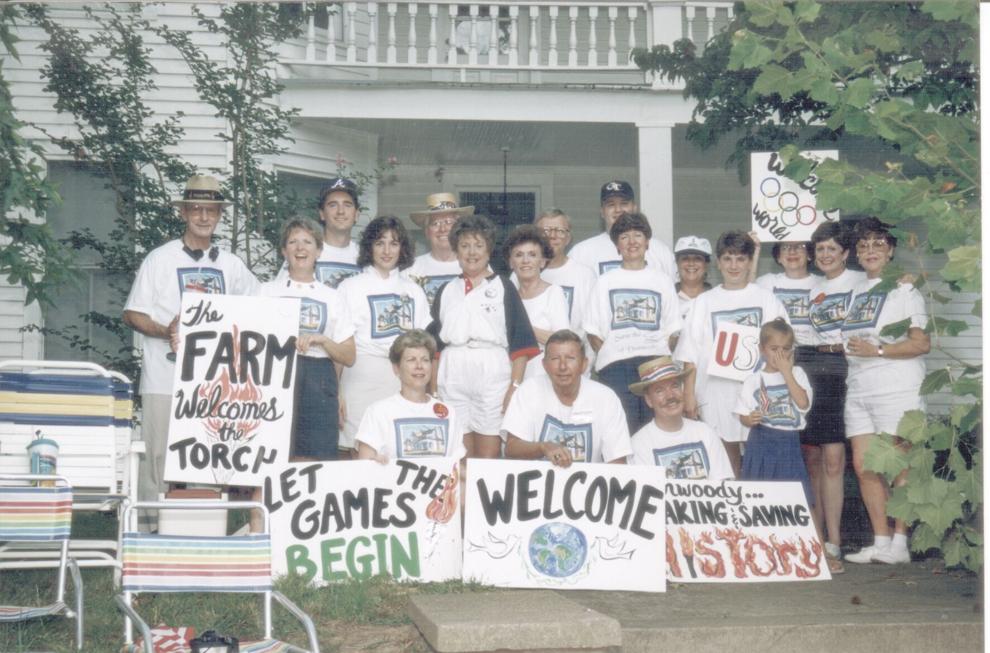 Kathy and Tom Florence moved to Dunwoody less than a year before the Olympics came to Atlanta. They took their children and niece to the front of the Cheek-Spruill House to view the Olympic torch pass.
"There was a huge crowd gathered to watch and I remember feeling extremely proud to be a part of this community," Kathy recalled. "This was our first experience at the Cheek-Spruill property and a poignant and special memory as it wasn't long after that I became active in Dunwoody Preservation Trust. Tom and I served as presidents 2009-2011, during the years that the property was completely renovated."