Two weeks ago I got this text from Jim Gilvin: "let's meet for a beer and a bite soon."
Don't ask me twice! So, we hit Jekyll Brewing at City Center in downtown Alpharetta Tuesday evening.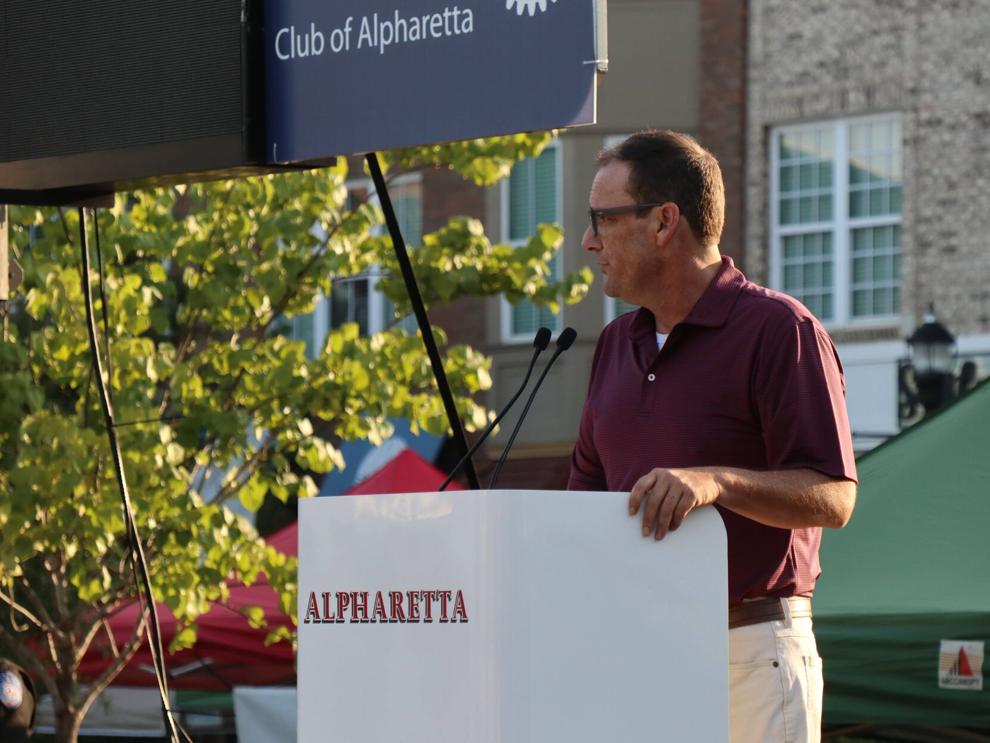 Jim was elected Mayor of Alpharetta in 2018 and it's always great to see him around town. We first met over a decade ago when our daughters played on the same youth softball team at North Park — the "Smurf's" — coached by another Alpharetta legend, Jamie Bendall.
Most of the parents were "droppers" and would return afterwards to claim their kid from the dugout. Jim and I stayed for nearly every practice and, like dads and all parents do, watched our daughters grow and develop. We would sit in the bleachers and talk about current events and, of course, politics. Jim would often share his sunflower seeds with me.
Thank you for your friendship, Jim, and for the beers and oysters Tuesday night and for your leadership of our great city during the most trying time in our country's history. Hell, in the world's history.
Jim's first term as mayor isn't up until 2023, but many people will elect local officials this November. I believe local elections are often more important than the national elections. If you don't like what's being done in your city, then you should take action and get involved and run for election or at the very least get out and vote.
It's been an honor for the past three months to serve alongside Mayor Gilvin (and Councilman John Hipes) on the city's 9/11 Remembrance Ceremony committee which I'll host on Sept. 11 in downtown Alpharetta. This year will be the 20th anniversary of the terrorist attacks on our nation.