Springtime means fishing time, and you'll find me on the water as often as I can get there. Usually, spring fishing is good.
But some days they just aren't biting.
That's how it was the other day. I was fishing for bass in Little River, a tributary to Allatoona Lake, but the fish were having none of it. So I'd admitted defeat and had decided, instead, to simply enjoy an afternoon of hiking.
The trail was level for a while, but then it took me up a steep slope. At the top I stopped for a moment to catch my breath. And that's when I saw them: a half dozen splashes of bright purple just inches from my feet.
It was a little patch of wildflowers – and it was a reminder that wildflower season is here again.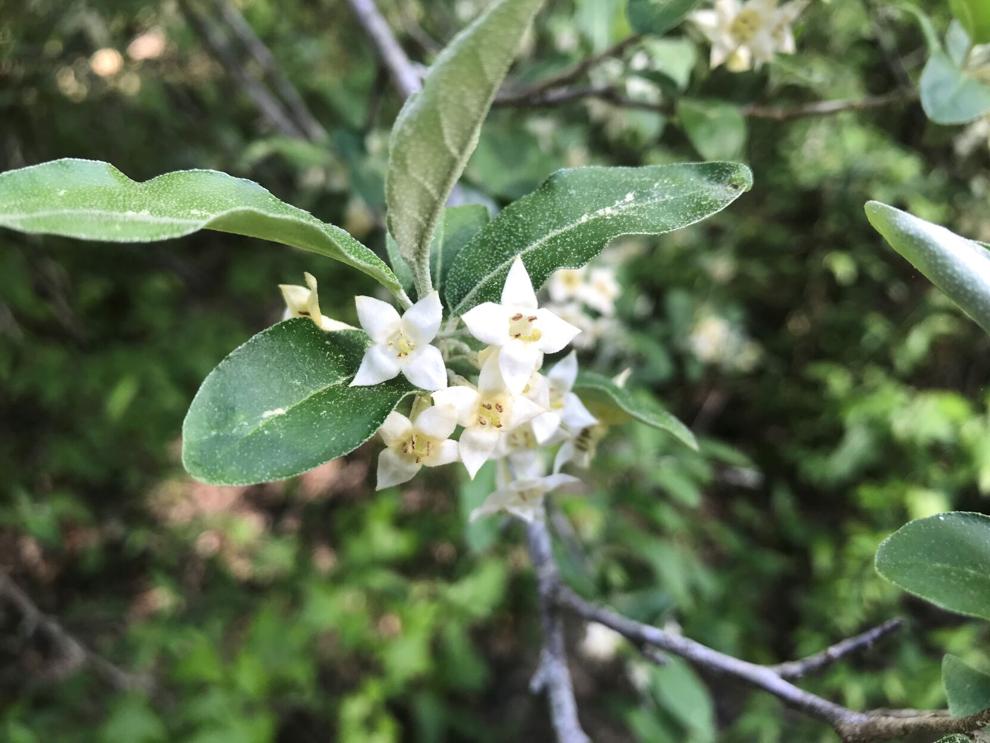 Not being a flower expert, I had no idea what I was seeing. So I pulled the trusty phone out of my day pack and snapped a few pictures. Then, as I often do when hiking, I sent one of the photos to my daughter. She's a plant person, and I figured if anyone could identify what I'd found, then she could.
Pretty soon, the phone dinged to alert me to an incoming text – and sure enough, she had identified the flowers as "dwarf crested iris." Now I have no idea whether the dwarf crested iris is particularly unusual or otherwise noteworthy, but I can tell you beyond a shadow of a doubt that it's a spectacular flower.
And I had found it!
Like discovering a new secret fishing spot, spotting new wildflowers turns out to be a heady thing. It just might be as addictive as fishing.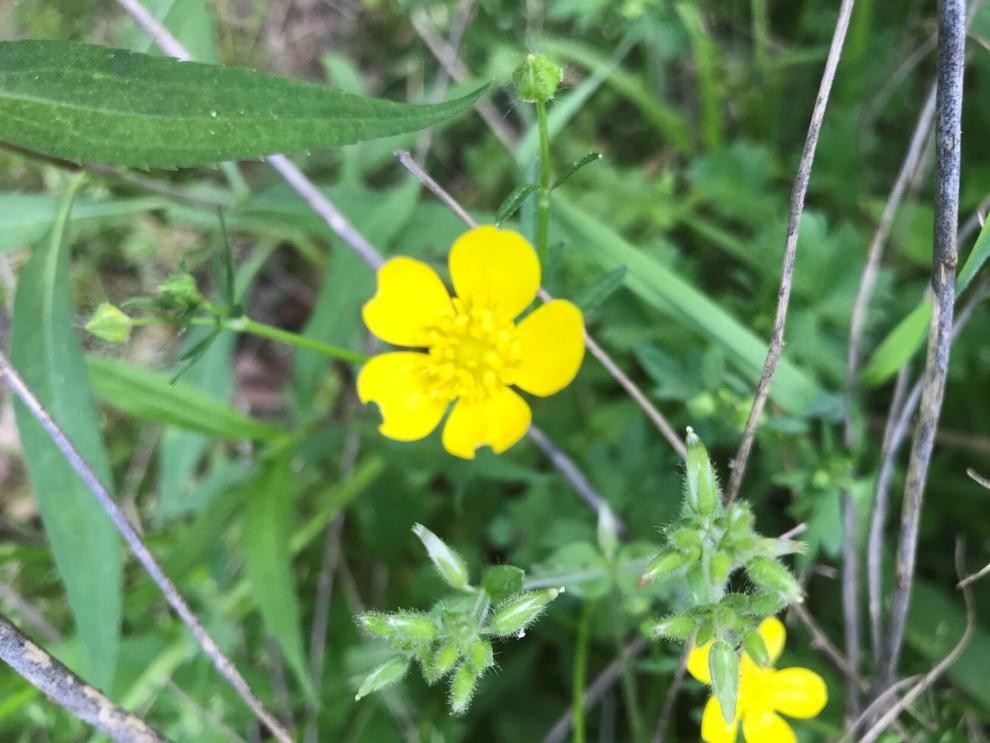 On that day, what else did I find? Well, there were bright yellow "creeping buttercups." There were some purple ones called the "common vetch." One I especially liked had fringed white petals and a bright yellow center – I believe it's called "prairie fleabane."
Now lest you be impressed by my far-ranging knowledge of things botanical, let me confess that I had help from technology. It turns out that there are various apps for your phone that'll help you identify wildflowers. Search for "Georgia wildflowers identification" or even just "wildflower ID," and you'll find a bunch of them. For some, in fact, all you have to do is upload a photo. That's kind of neat.
In fact, it occurs to me that an interactive wildflower ID app might be a good way to pique young folks' interest in the out-of-doors. I've learned long ago that where kids are concerned, it's hard for the outdoor world to complete with the strong, strong lure of technology. But a wildflower ID app challenges kids to put that phone to work in the field – and you might be surprised how that plays out.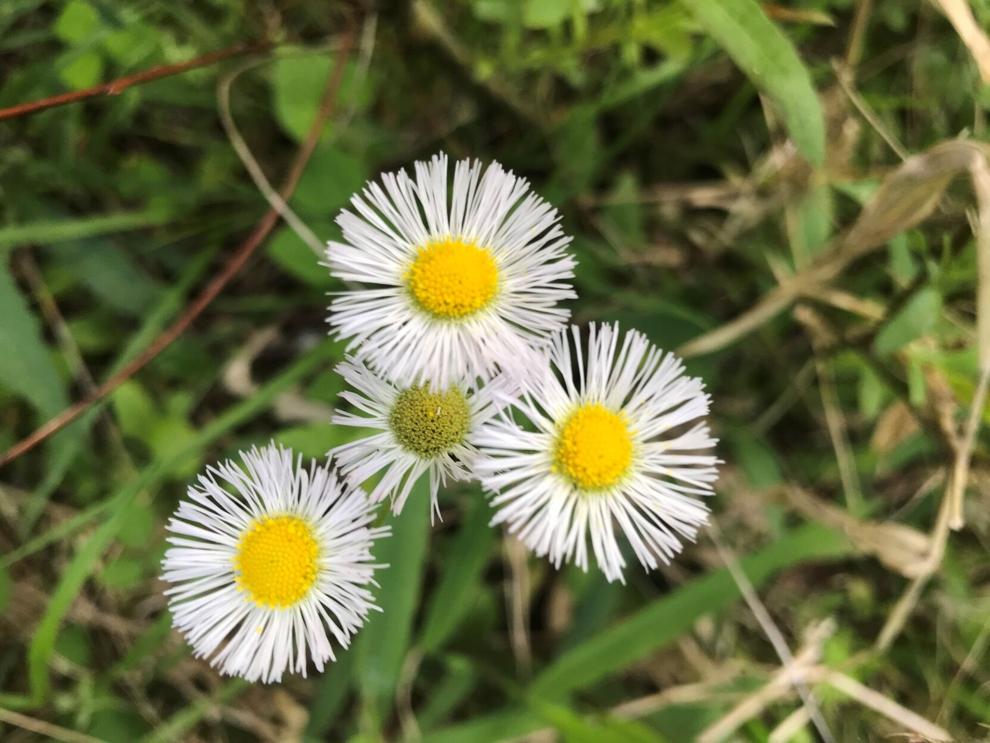 There are also more traditional guides to wildflowers, too, and (even with the power of technology tucked away in my daypack) I want a traditional Georgia wildflower field guide to carry with me as I hike. Any suggestions from our more experienced wildflower watchers? This is all new to me, and recommendations are welcome. Please let me know what you recommend.
What about the "where" of wildflower watching? When I spotted those little iris blooms, I was hiking at Olde Rope Mill Park near Woodstock. Other close-by favorites for finding wildflowers turn out to be the trails of the Jones Bridge, Gold Branch and Johnson Ferry North Units of the Chattahoochee River National Recreation Area, the trails of Birmingham Park in Milton, and the trails at Kennesaw Mountain. Many parks and nature centers host guided wildflower walks, too, so there's yet another possibility for you to enjoy.
But remember that wildflowers, being wild, can be anywhere. You can even look in your own back yard. Ours seems to be a sanctuary for wild violets. While I know they're considered to be weeds, they sure are pretty to look at.
Besides, if I am admiring them, I don't have to worry about pulling them. That's another plus to the wildflower watching game!
The next few weeks should be great ones for spotting these hidden gems of color. Keep your eyes open as you hike this spring. It's a great deal of fun, and there's no telling what you might see.