The journey that brought the Ball family to Georgia is one that many families made during the early 1800s. Peter Ball's father, William, was born in Virginia and made his way to South Carolina; Peter Ball and his family moved from South Carolina to Georgia in the 1830s when land became available after the forced removal of the Native Americans.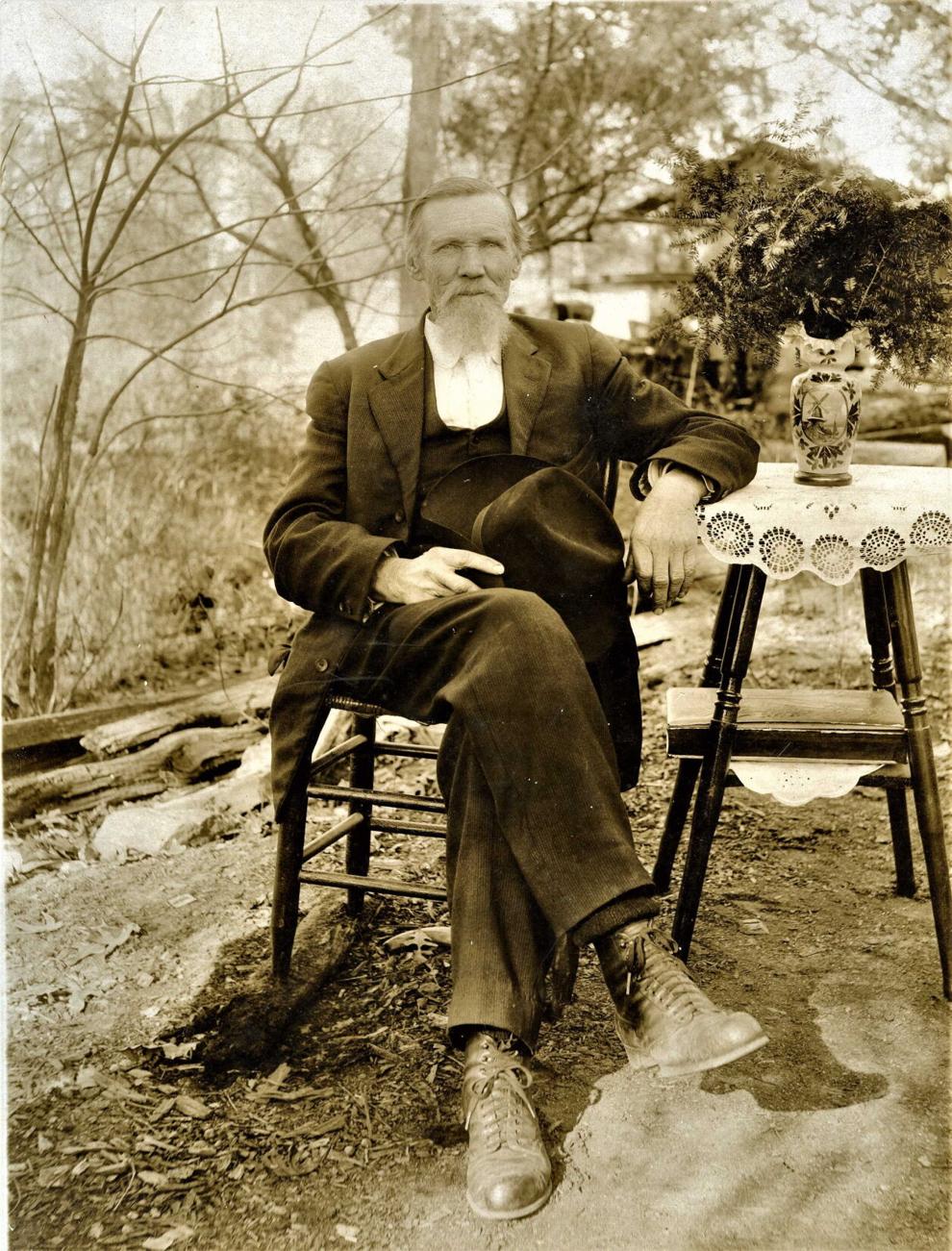 Peter Ball married Margaret Robertson in 1828 in South Carolina. He accumulated a large amount of land, according to the Georgia Property Tax Digest. In 1848, he is listed as owning over 1,000 acres in the Shallow Ford District of DeKalb County, which is now Dunwoody. Over the next 10 years, he also amassed over 900 acres in the Oak Grove District of Fulton County, in today's Sandy Springs.
The Ball mill that once operated along the creek known as Ball Mill Creek was owned and operated by Peter Ball. Ball Mill Road is named for the mill.
Peter and Margaret Ball had four sons and five daughters. Their children married into other early families of the area, and Peter helped them along the way.
He purchased 405 acres in 1866 for his son, John W. Ball. The land was located along a wagon road that led to Roswell, in the Oak Grove community. John W. Ball married Margaret Sarah Adams, and they built a log cabin, two wells, a barn and a blacksmith shop on the land. John W. Ball made wagon wheels, plows, and he shod mules in his blacksmith shop.
The home sat where Big Trees Forest Preserve is today, and the Ball family cemetery is between Big Trees and the Jim Ellis Ford dealership on Roswell Road.
In 1915, a large 75th birthday celebration took place at the home of John and Margaret Ball. One of the guests was grandson Clarence Haskell Perkins, son of Joseph Silas Perkins and Mary Lenora Ball Perkins. It is thanks to Burt Terrell that we have a description of the John W. Ball property. He interviewed Clarence Perkins and recorded his memories. This interview is in the archives of Dunwoody Preservation Trust.
Lavada Ball, whose father was Martin Ball and grandfather was Peter Ball, married Larkin Copeland. They operated a store in Dunwoody, located where Walgreens sits on Chamblee Dunwoody Road today.
Elizabeth Ball married William Spruill. Peter Ball deeded land located where Dunwoody Methodist Church is today to his daughter Elizabeth Ball Spruill.
Reuben Greenleaf Ball married Martha Brightwell. Two of their children, Albert and Clara Ball, ran a business known as the Dunwoody Laboratory. Albert was a registered pharmacist who made healing salves and lotions. Clara made face powders, perfumes and other types of cosmetics.
Peter Ball's brother James also moved from South Carolina to Georgia. He married Dicey Mitchell and they had several children. One of their children, Lewis Martin Ball, became the pastor at Ebenezer Primitive Baptist Church and remained the pastor for thirty years. He was present at the 100-year anniversary of the church in 1929.
The many children, grandchildren and other family members of Peter and Margaret Ball had quite an impact on the early history of Dunwoody and Sandy Springs.
Thank you to Chryse Wayman, volunteer and historian for Dunwoody Preservation Trust, for her extensive research of Dunwoody families on ancestry.com.
You can email Valerie at pasttensega@gmail.com or visit her website at pasttensega.com.