After two long and arduous years in dealing with a global pandemic, it is wonderful to finally be seeing some light at the end of the tunnel as we experience more of a return to normalcy. In 2021, that return was felt strongly in the City of Cumming as we welcomed back our community's most popular event — the Cumming Country Fair & Festival. In October, crowds turned out in record numbers to enjoy all the great entertainment, rides, games and food at the beloved event. It was wonderful to see our community coming back together to just have fun!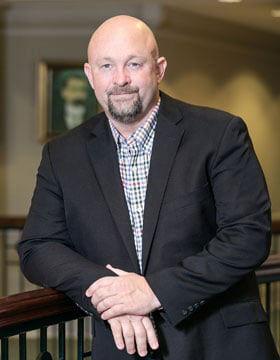 Speaking of gathering together and having fun, we also made huge strides at the Cumming City Center, which is currently under construction on Hwy. 20 West. The project has progressed nicely over the past year, despite experiencing some delays due to the pandemic, supply chain issues and weather.
While our anticipated completion date had to be moved back a few months to spring of 2022, we are still very pleased with the progress made at the site. Anyone driving by on Hwy. 20 can already see the uniqueness of the development and the beauty of the architecture. Crews continue to work hard every day to bring my vision of a true community gathering place to fruition.
In addition to our construction progress, we have also moved forward in other very important aspects of the City Center, primarily in signing lease agreements with tenants. In mid-September we launched a social media campaign, #familyfeature, on the City Center's Facebook and Instagram pages (@cummingcitycenter) where we officially welcome new tenants to our City Center family. So far, we have welcomed 10 tenants, and we have many more in the pipeline to be announced during the first months of 2022.
In early December, we also launched the City Center's own website, www.cummingcitycenter.com, which is a one-stop-shop for everything the public will need to know about the Center after it opens. The beautiful website was designed through a collaboration of City of Cumming staff members and contractor Vehicle Media. The website offers everything from information about the Center's parks, walking trails and amphitheater, to policies on everything from pets to parking, as well as tenant and event listings (these will be updated as tenants and events are announced).
In 2022, we're looking forward to finally welcoming our community to what we hope will become everyone's favorite gathering place! We want to open the Cumming City Center in grand fashion with a large, family-friendly community event. Be sure to follow the City Center's social media pages and website for updates about the grand opening and other events, tenant announcements and more.
On a personal note, I would like to thank the residents of the City of Cumming for entrusting me with a second four-year term as mayor during the city's general election in November. I was truly honored and humbled to receive 77 percent of the votes cast, and I believe there are only great things ahead for the City of Cumming in 2022 and beyond!
- Troy Brumbalow, Mayor of Cumming