METRO ATLANTA, Ga. — The Atlanta-Region Transit Link Authority has mandated face coverings for Xpress commuters.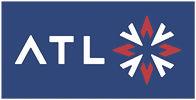 The mandate, which became effective Feb. 2, follows the recent Centers for Disease Control and Prevention order, issued late last month, requiring the public to wear masks while on airplanes, ships, ferries, trains, subways, buses, taxis and ride-shares. The mask requirement also applies to travelers in U.S. transportation hubs such as airports and seaports; train, bus and subway stations and any other areas that provide transportation.
On Jan. 31, 2021, the Transportation Security Administration issued a Security Directive to enforce the requirements of the CDC Order.
Xpress Transit Services will mandate masks for all customers riding Xpress, awaiting or disembarking their coaches and at their Park and Ride lots and bus stops. Messaging posted at stations, park and ride lots and retail centers tell customers to "Mask Up to Board Up." Customers are required to wear a face covering that covers the nose and mouth areas and adhere to social distancing requirements. Xpress coach operators have been required to wear face coverings since safety measures were implemented at the beginning of the pandemic.
MARTA, the rail and bus transit authority operating in Fulton, DeKalb and Clayton counties, has mandated masks for passengers since July.
The ATL was legislatively authorized in 2020 to oversee the state's Xpress regional commuter transit system and the Atlanta region's vanpool system.
Previous and ongoing safety measures implemented by the Atlanta-Region Transit Link Authority include an enhanced cleaning regimen for Xpress with a combination of daily activities and sequenced deep cleanings. Xpress dispatch facilities are conducting daily cleanings of equipment, high-touch areas and high-foot-traffic areas. Xpress is also conducting anti-viral deep cleanings at a rate of 10-15 buses per day with cleaning complete for the majority of the fleet by the end of each week. Bus operators are being provided hand sanitizer, germicidal wipes, and spray to be used in driver and dispatch areas.
The ATL is also encouraging Xpress commuters to practice preventive habits against contracting or spreading the virus.
The ATL was created by the Georgia General Assembly during the 2018 legislative session to provide coordinated transit planning and funding for the metro Atlanta region. The ATL is responsible for developing the ATL Regional Transit Plan, as well as identifying and prioritizing the projects and initiatives required to develop region-wide transit. The ATL is also charged with creating a unified regional transit system brand.