METRO ATLANTA, Ga. — Newly elected State Sen. Dr. Michelle Au and State Rep. Angelika Kausche joined local experts on a virtual community forum to give an update on the area's COVID situation and address concerns on Jan. 14.
Dr. Audrey Arona, district director of the Gwinnett, Newton and Rockdale County Health Departments, explained that the 14-day positivity rates for the area sit at around 27.8 percent. That's up significantly from the 6.9 percent rate recorded on Nov. 9, 2020.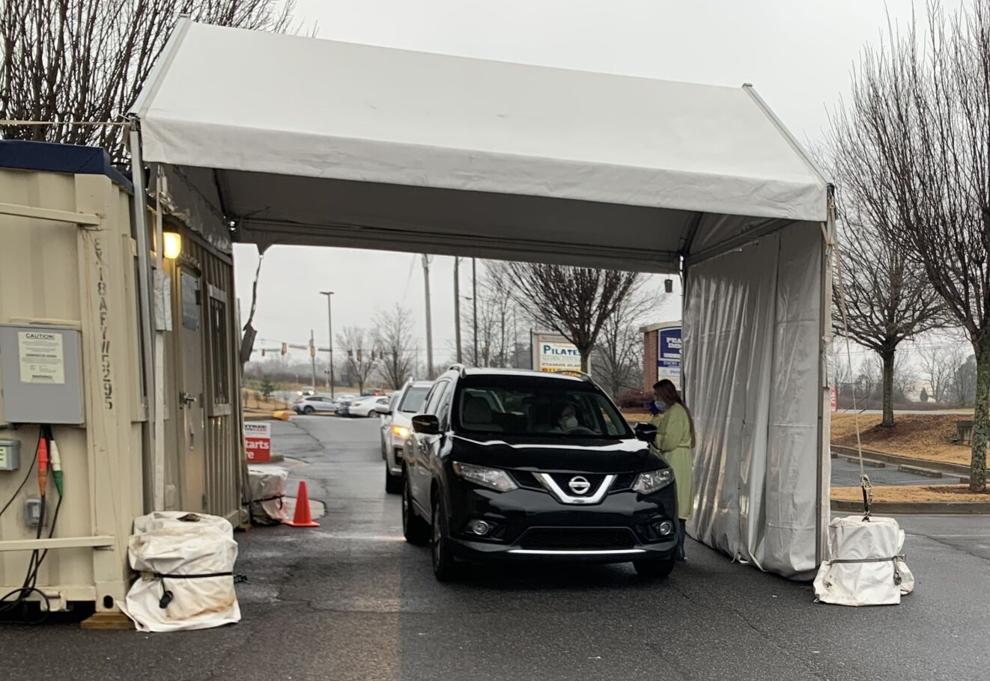 "My message to the community is that, look, we have done some major damage over the holidays, and we need to get back to whatever behaviors and everything we were doing prior to Nov. 9, and even do a better job of that now," she said.
Sen. Au said the variant strain of COVID is now present in the U.S. and Georgia.
Alana Sulka, director of epidemiology and infectious diseases of the Gwinnett, Newton and Rockdale County Health Departments, explained despite the growing fear associated with the new COVID strain, virus mutation is normal and not as scary as it seems.
"I think some good things that we need to remember is that not all mutations make something more dangerous, make something more deadly," Sulka said. "While it does seem that this may spread a little bit easier... there's been no indication that it confers more severe disease, or is more likely to lead to severe infection or death."
Dr. Arona added that the existing vaccine should also cover this mutant strain.
Jessica Corbett, director of External Affairs for Fulton County and a member of the county's COVID response team, addressed the vaccine rollout in Fulton and issues the county has faced already.
Fulton County has three vaccine rollout sites, one in Atlanta, a second in Alpharetta on Northpoint Parkway and one at the Mercedes Benz Stadium.
The first issue the county faced, Corbett said, was the demand exceeding the supply. As of right now, the vaccine is available to people who fall into Phase 1A— those over the age of 65 and first responders. The next phase, 1B will concentrate primarily on essential workers, and 1C will target the population 64 years of age and younger with concurrent medical problems.
Phase 2 will move onto group homes, jails and detention centers and homeless shelters. The general population, those who do not fall into any of the other categories, will have the option to be vaccinated in Phase 3.
"One of the things we really want to assure folks is that the plan will allow us to vaccinate more and more people as we get to go through the process," Corbett said.
The county faced initial difficulties with its scheduling software resulting in severe overbooking and frustrated patients. Corbett said the county is fixing the scheduling issues and is committed to having appointments to schedule online.
Overall, the message to citizens was to continue to be diligent and follow the CDC guidelines, not fall victim to the "COVID fatigue" and to encourage those who are offered the vaccine to take it.
"I totally sympathize with that, I'm sure we all do, with this desire to return back to pre-pandemic life," Sen. Au said. "But it's one of those things where we can't get through this until we get it under control."
Vaccine rollout information and appointment scheduling can be found on the Georgia Department of Health's website at www.dph.georgia.gov.