ALPHARETTA, Ga. — The CEO and medical director of Milton Hall Surgical Associates, Dr. Jeffrey M. Gallups, has agreed to pay approximately $3 million to settle a federal whistleblower lawsuit alleging that he directed his physicians to order medically unnecessary genetic and toxicology tests for their patients as part of a secret arrangement to defraud government health care programs.
Milton Hall, also known as the Ear, Nose and Throat Institute, provides treatment and care such as balloon sinuplasty, sleep apnea and snoring treatment, voice therapy, tonsils and adenoids, and hearing aids. It has 13 offices throughout North Georgia, including at Northside Forsyth Drive in Cumming and Old Milton Parkway in Alpharetta.
The lawsuit also claims that as part of a separate kickback scheme with Entellus Medical, Gallups received several forms of remuneration, including cash payments and all-expense-paid trips, in return for requiring Milton Hall physicians to exclusively use the company's devices for sinus surgeries.
In 2017, the Stryker Corporation acquired Entellus, and its personnel flagged and elected not to renew the consulting arrangement that existed between Entellus and Gallups. Stryker agreed to pay $1.2 million in September 2020 to resolve the claims arising from the alleged Gallups/Entellus kickback arrangement.
The Anti-Kickback Statute prohibits individuals who participate in federal health care programs from knowingly and willfully offering, paying or receiving any remuneration in order to encourage recommendation of any item covered under a federal health care program.
U.S. Attorney Kurt Erskine said Gallups abused his position for his personal financial interests.
"In his role, Gallups was uniquely situated to benefit his community," Erskine said. "Instead, he chose to put his personal financial interests above the interests of his colleagues and [Milton Hall's] patients."
Years before the allegations arose, Gallups was known as an entrepreneurial doctor with a go-getter attitude. In a 2012 New York Times blog, he was recognized for learning to seek out the insurance companies to work out a one co-pay solution for patients even though they had received multiple treatments under his roof.
"Unlike the practice that had booted him [seven years prior], he constantly tried new things," the blog states. "If it didn't work, his attitude was, 'That's OK. We will figure it out and make it work.'"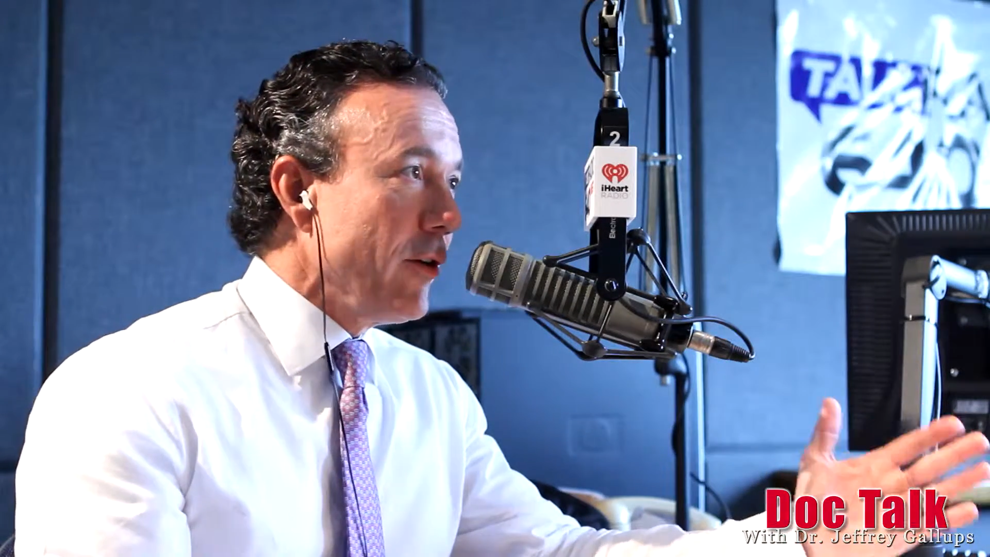 Now, the Department of Justice alleges that between 2014 and 2018, Gallups directed his physicians to order toxicology and genetic testing from the Texas-based medical laboratory NextHealth, which then paid Gallups 50% of the revenue it received from Medicare, Medicaid and TRICARE in the form of supposed "commissions," regardless of medical necessity.
Gallups was not a practicing physician during that time, but federal prosecutors said the scheme with NextHealth, which is now defunct, began in 2016 and ended about a year later due to increasing complaints from Milton Hall physicians.
In fact, one of those physicians, Dr. Myron Jones, filed the lawsuit against Gallups soon after his resignation in 2017. Jones is a former Army colonel and active-duty U.S. Army Otolaryngologist who has been practicing medicine for over 34 years, three of them with Milton Hall.
His attorney, Raymond Moss, said Jones "bravely and tenaciously" sought to protect vulnerable patients and stop government fraud and abuse by bringing to light what he believed to be very troubling practices that undermine quality and affordable health care.
The False Claims Act permits private parties to sue for false claims on behalf of the United States and to share in any recovery. Jones will receive approximately $614,000 from the settlement.
If Gallups or Milton Hall fails to pay the entire settlement within 12 months of reaching the agreement, there is a consent judgment that orders them to pay the Department of Justice approximately $5.3 million, plus post-judgment interest.
In a separate criminal case in October, Gallups pleaded guilty to defrauding health insurance companies by submitting fraudulent insurance claims for unnecessary lab tests. He is scheduled to be sentenced in February and faces up to 10 years in prison.
Special Agent in Charge of FBI Atlanta Chris Hacker said he hopes the False Claims Act settlement in this case will be a deterrent to those who "selfishly profit from dishonest medical treatment rather than upholding their oath as a health care provider to do what is best for their patients."
Georgia Attorney General Chris Carr echoed those comments, saying the Medicaid program relies upon the independent judgment of medical professionals to make appropriate treatment decisions.
"Financial relationships that undercut this independence diminish public trust and unnecessarily drive up health care costs for our citizens," Carr said. "We remain dedicated to working with our state and federal partners to maintain the integrity of public programs and protect taxpayers' dollars."
The case was investigated by the U.S. Attorney's Office for the Northern District of Georgia, the Georgia Medicaid Fraud Control Unit, the U.S. Department of Health and Human Services – Office of Inspector General, the Federal Bureau of Investigations and the Defense Criminal Investigative Service of the U.S. Department of Defense – Office of Inspector General.
The civil settlement was reached by Assistant U.S Attorney Paris A. Wynn and Georgia Assistant Attorney General James Mooney.