In the May 24 primary, voters will choose between incumbent Charles E. "Chuck" Martin and challenger Michael Gordon as the Republican nominee for State House District 49. The primary winner will go on to face Peggy Gillen, the lone Democrat running for the seat.
Note: Michael Gordon did not submit a response to Appen Media's questionnaire.
---
Profile: Tell readers a little about yourself.
Martin: As a native of North Fulton and a graduate of Milton High School, I have served as a volunteer and youth coach, council member and mayor of Alpharetta, and an experienced and effective member of the State House of Representatives. I have a record of keeping promises, producing results and protecting our community while serving my neighbors.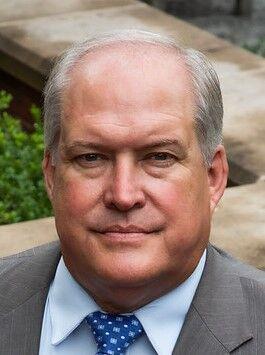 ---
Question 1: What do you see as your district's greatest challenge near-term, and have you any ideas on how to address it?
Martin: Our biggest challenge is protecting and improving our quality of life given the pressures we are facing.
As I speak to families, I hear slightly different messages, yet all have the same theme. People are concerned about record-high food and gas prices and overall inflation. In addition, parents are worried about overreaching federal bureaucracy getting between them and their children and getting too deeply involved in their overall lives.
To help families facing higher costs I voted to return money to each taxpaying citizen, refunding Georgians a total of over one billion dollars. I also voted to suspend the gas tax to cut prices by $.29/gallon, and I was a lead co-sponsor of HB 1437 to lower your state income tax rate, saving Georgians another one billion dollars annually.
To reduce parents' concerns of overreach I voted for HB 1178, the "Parents' Bill of Rights"; HB 1084, the "Protect Students First Act"; SB514, the "Unmask Georgia Students Act"; HB 1, which protects free speech on college campuses; and SB 345, which prohibits government agencies from requiring "vaccine passports".
Next year I will continue to act in the best interest of families by lowering taxes, improving educational opportunities, and keeping us safe so all can thrive.
---
Question 2: Which policy or project facing the House do you feel most passionate about, and how will you work to pass/complete it?
Martin: Georgia, like other states, is facing a challenge with respect to recruiting and retaining talent to our state's workforce. In the just completed session, we passed legislation to make getting a certificate or degree more assessable and affordable, a good first step.
As chair of House Higher Education, this summer I will appoint and lead a working group to engage Georgia citizens, Georgia businesses and representatives from K-12 and post-secondary education. The working group will develop a plan to engage more Georgians in high-demand fields so more individuals are able to participate fully in our economy.
---
Question 3: With rising costs of living making many voters' everyday lives more expensive, what would you do to promote economic stability in your district? 
Martin: In addition to the answers I supplied earlier, supply chain issues and continued deficit spending at the federal level are stealing our buying power – bad Washington policies may actually be driving prices higher.
In Georgia, in 2022 we returned money to taxpayers, suspended the gas tax and lowered the income tax rate – all of these saved taxpayers' money without creating more debt. Next year, we keep that focus, have a balanced budget and move Georgia forward.
Additionally, to help wage earners, we moved to make education more accessible and affordable. Our working group will suggest policies so that more Georgians are able to earn higher incomes and enjoy a better quality of life.