MILTON, Ga. — The Milton Herald will have a City Council candidate debate at 7 p.m. on Oct. 12 for those running for District 1/Post 1.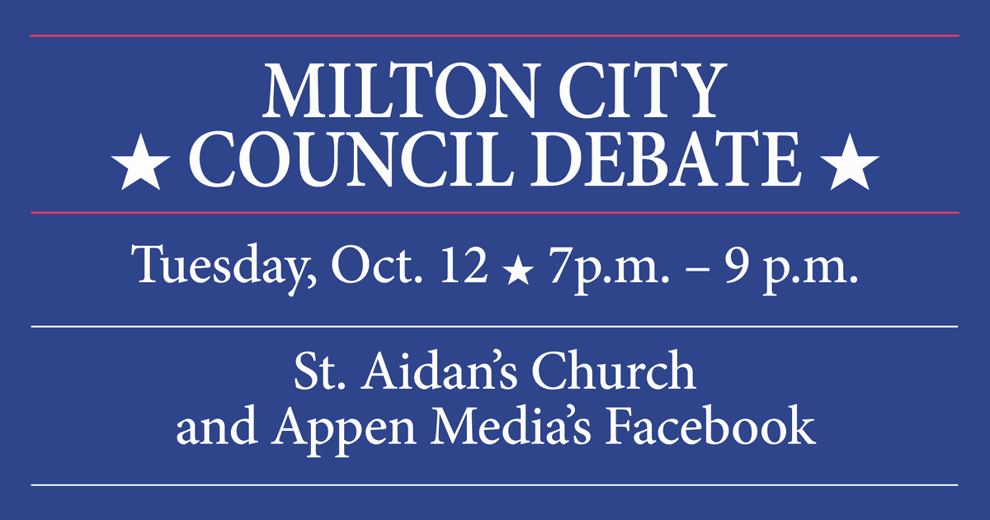 The debate will take place at St. Aidan's Episcopal Church, 13560 Cogburn Road. It will also be livestreamed on Appen Media's Facebook page and available for viewing after the event.
The debate will be moderated by Chamian Cruz, reporter for Appen Media. Residents who wish to submit questions for the debate can do so by emailing them to vote@appenmedia.com or by calling 770-442-3278.