MILTON, Ga. — The City of Milton held its annual Memorial Day ceremony at Freedom Park on May 30 at 10 a.m.
This marks the first in-person ceremony since 2019. Mayor Peyton Jamison provided the introduction and official proclamation while the Veterans History Project's founding partner and U.S. Army veteran Bob Babcock served as the event's featured speaker. Babcock discussed the significance behind the phrase, "freedom is not free."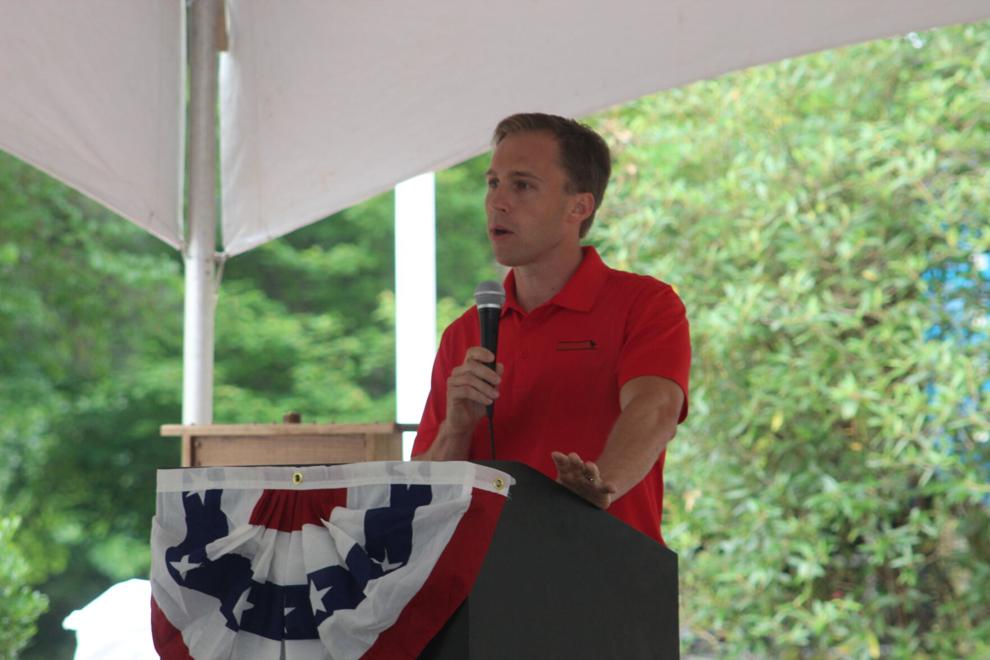 Musical performances included Madi Earp singing the national anthem and Tommy Burns' renditions of "God Bless America" and "Amazing Grace" on the bagpipes. The ceremony also included an invocation and benediction by U.S. Army veteran the Rev. Paul Doppel and a presentation of the colors.
"This important ceremony is a time for us to honor those who made the ultimate sacrifice and all of those who selflessly served our nation to protect our freedom," said Milton Parks and Recreation Director Tom McKlveen. "That's why we choose Freedom Park for this ceremony each year. Each day, people walk and drive by Freedom Park and honor and remember those who courageously gave their lives in service to our nation."
Since 2008, the city has continued the ceremony as an annual tradition for guests and residents in remembrance of those lost while serving in the U.S. military. Each year, the event includes music from local musicians, a special guest speaker and a presentation of the colors.
New additions this year included an oral explanation of the history and purpose behind the Milton Veterans Memorial Markers lining the Deerfield and Crabapple areas. The event also included a flyover by the Army Aviation Heritage Foundation. The event continues to draw annual support with crowds participating in the commemoration.
"This event is typically very well-attended, with more than 100 attendees each year," McKlveen said. "It's held every year…at Freedom Park. We have veterans, local civic groups, city staff, and Milton citizens who look forward to and attend the ceremony every year to honor the fallen."
To learn more about the ceremony, visit www.cityofmiltonga.us or contact Tom McKlveen at tom.mcklveen@miltonga.gov or call 678-242-2519.