MILTON, Ga. — The Milton City Council voted unanimously Nov. 21 to add greater restrictions on personal transportation vehicles operated on city streets or paths.
The city passed its first ordinance regulating the vehicles two years ago, permitting their use on city streets posted at 25 mph or below.
The amendment includes a new registration process for PTVs beginning in January.
The code will also reflect an expansion on the requirement to carry insurance while driving PTVs as well as incorporate a "shared use path" definition.
There are currently no shared use paths that have been approved, according to the Nov. 21 City Council agenda packet. However, the memo reads that the Crabapple Area PTV Plan recommends certain path segments for upgrades to accommodate shared uses and that identified paths provide connections between neighborhoods and the Crabapple commercial areas along higher speed roads.
PTV definition
After concerns were raised about the term PTV and the potential for misinterpretation, Milton City Attorney Ken Jarrard said code enforcement will look to what a reasonable person would understand is off limits.
"If it looks, talks and walks like a golf cart, it's likely to be a golf cart," Jarrard said.
The city code considers a PTV to be any motor vehicle with a minimum of four wheels, capable of a maximum level ground speed of less than 20 mph, with a maximum gross empty weight of 1,375 pounds and is capable of transporting not more than eight people.
Jarrard also said the city will not have jurisdiction over gated or non-gated neighborhoods with homeowner associations. HOAs regulate personal transportation vehicles in their respective neighborhoods, Jarrard said, but they cannot use their covenants to "trump" the city's baseline requirements.
City Councilman Paul Moore pointed out what appeared to be a contradiction within the city code's license requirements, specifically a clause that reads, "The privilege of any person to drive a motor vehicle whether or not such person holds a valid license."
Following questions on whether the requirement implies a "grandfathering," Milton Engineering Project Manager Robert Dell-Ross said city staff would research the issue.
Community education
The City Council discussed the need to educate PTV drivers.
"Are we doing everything to make sure people are aware of what these guidelines are — where they should or should not be with these vehicles?" Councilman Jan Jacobus asked.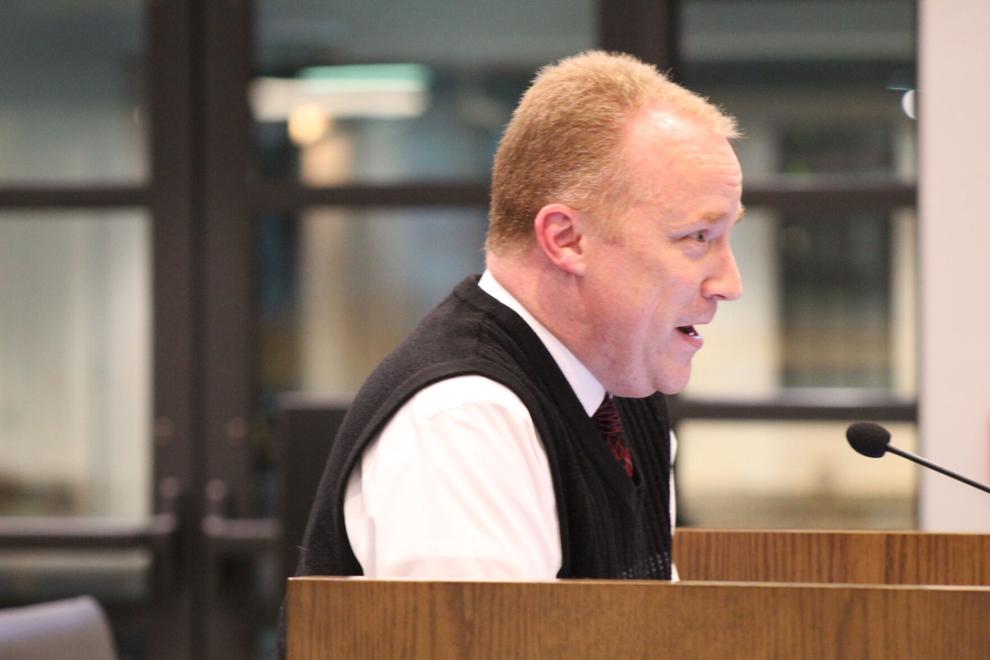 Dell-Ross said he plans to do outreach early next year, when PTV registration is available online.
"We expect there's going to be conversations, we expect their going to be questions, we expect there's going to be dialogue about, 'Wait, I thought that was legal,'" Dell-Ross said. "Simple naivety, where they're not blatantly breaking the law — they just didn't know what the law was."
Mayor Peyton Jamison raised a concern about an uptick in traffic tickets as a result of the Monday night vote. But Dell-Ross said he's heard Milton Police Chief Rich Austin say that officers tend to do early education and give general warnings, rather than write tickets for PTV violations.
Occupational tax
In other action at the Nov. 21 meeting, Milton Assistant City Manager Bernadette Harvill spoke on the city's occupational tax and fee structure, referencing nearby north Fulton jurisdictions for comparison. The agenda item saw comments from Milton Finance Director Karen Ellis, who discussed the city's business demographics, and Milton Economic Engagement Manager Anita Jupin, who spoke about the concept of statewide and local occupational tax exemptions.
Jupin noted some community feedback regarding the complexity of the city's fee structure and business licensing process. After confirming the issue of inaccessibility, Harvill described the difference between large businesses, who have a team of employees, and small businesses, who may not be as familiar.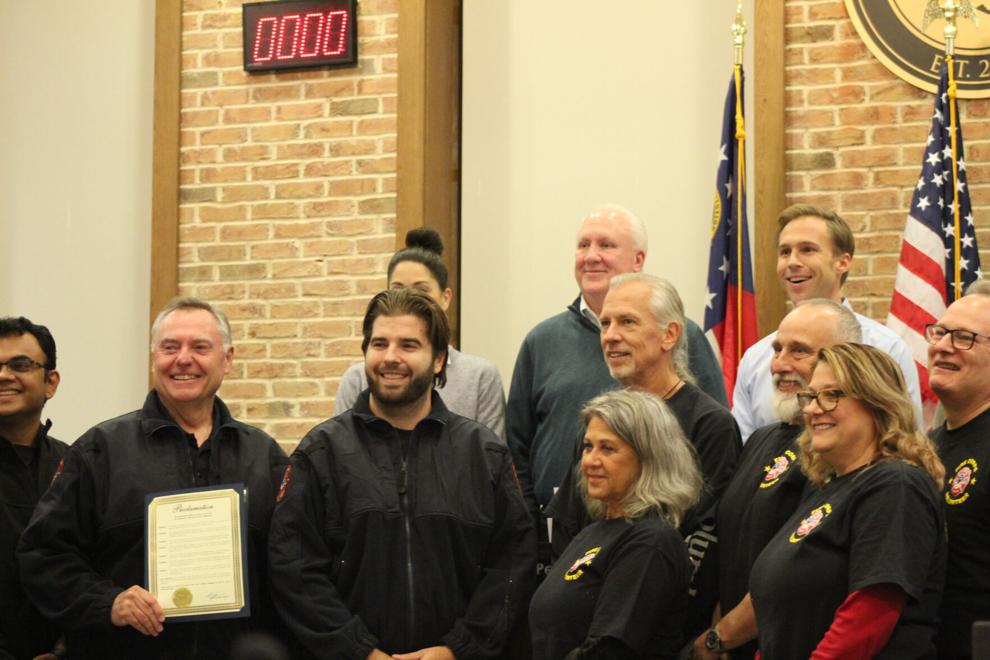 Also on Monday night, the City Council recognized Milton Volunteer Fire Corps for surpassing 1,000 service hours. Fire Corps volunteer and leader Stephen Cory introduced each volunteer by name, who stood one by one in the back of Council Chambers.
"We are a group of residents, citizens of Milton who greatly appreciate the services of our fire, police and EMS first responders," Cory said. "Fire Corps was founded to serve those who serve us."
According to the city's website, the group supports the Milton Fire-Rescue Department on a daily basis and is affiliated with Fire Corps, a national organization primarily dedicated to supporting firefighters on emergency scenes. Support could simply come in the form of cooling off firefighters with wet towels, providing them food or a place to rest.