MILTON, Ga. — Dozens of residents received COVID-19 vaccinations last week as Milton rolled out a program to provide the injections twice a week.
The vaccination events, held at Community Place adjacent to City Hall, are in partnership with Milton's ReVue Pharmacy, which is providing the vaccinations that are being administered by Milton Fire personnel.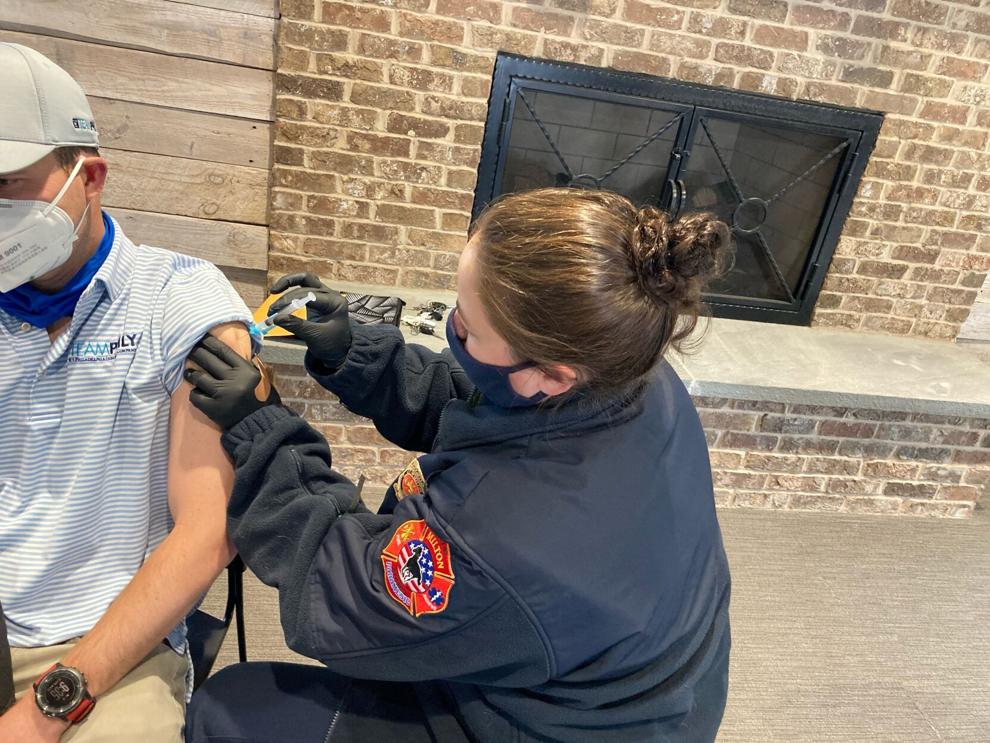 "The first week of the Milton Fire-Rescue Department's COVID-19 vaccine clinic has been a great success," Milton Fire Chief Gabe Benmoussa said. "We've been able to serve – and change the lives – of dozens of people thus far, and we've laid a strong foundation to continue doing so for weeks to come. We have a steady flow of people utilizing the clinic, all moving in and out with minimal waits and high satisfaction."
Following the first week, the city has expanded the hours vaccines will be available. Vaccinations will be distributed at Community Place from 9:30 a.m. to 2 p.m. on Tuesdays and Thursdays. Doses are available to anyone 18-years or older.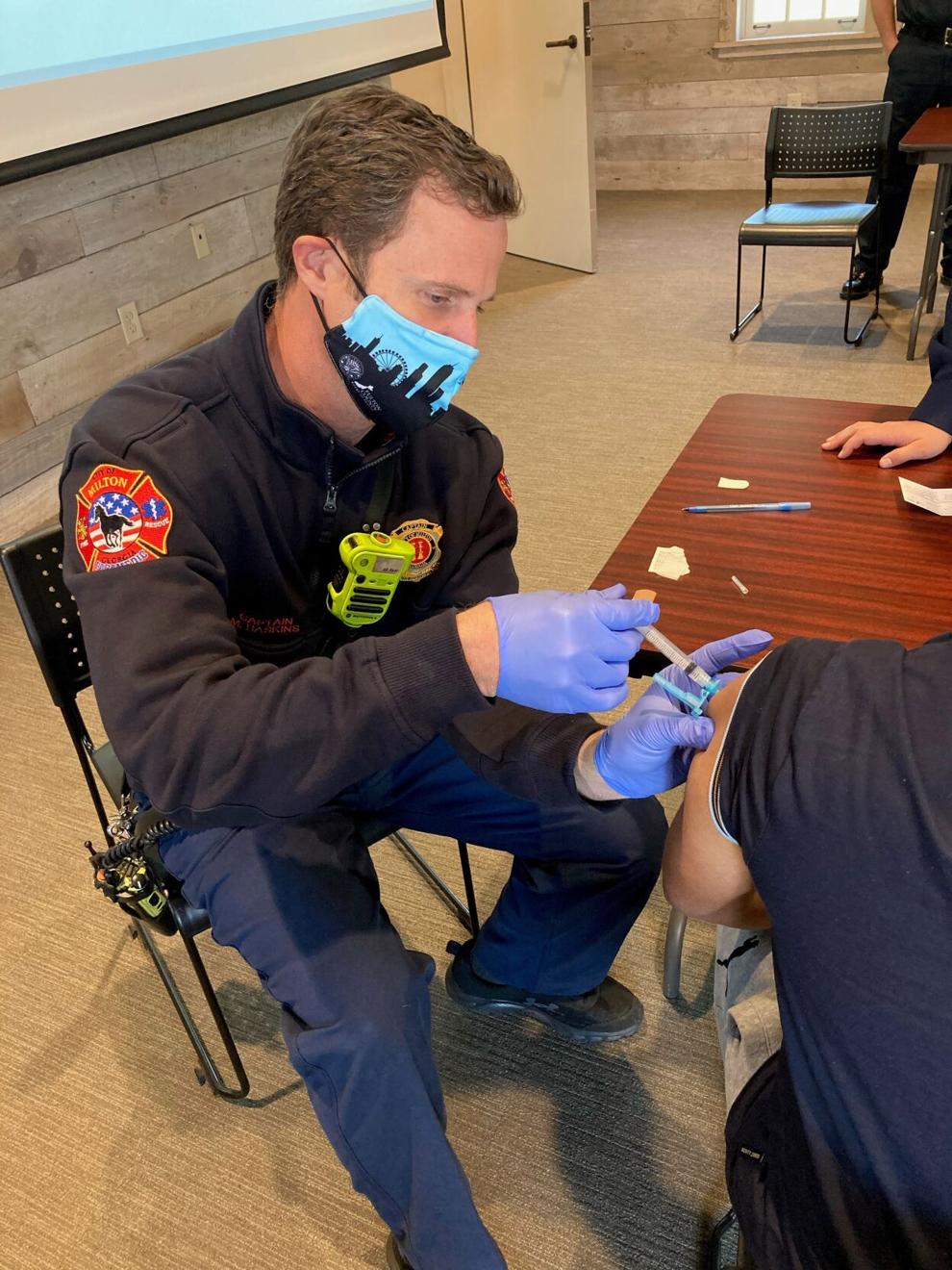 Resident and Milton Community Emergency Response Team member Sundak Ganesan has created an online form that allows residents to fill out their paperwork ahead of time. The form can be accessed at ee.humanitarianresponse.info/x/ZTmBUsr3.
There is no charge for the vaccinations and no appointments are necessary. Those receiving a vaccine will be required to bring an ID and will be scheduled for their second dose four weeks after their first. 
Residents can also email covidsupport@cityofmiltonga.us to arrange a time for Milton Fire personnel to deliver a vaccine to homebound residents, or for more information.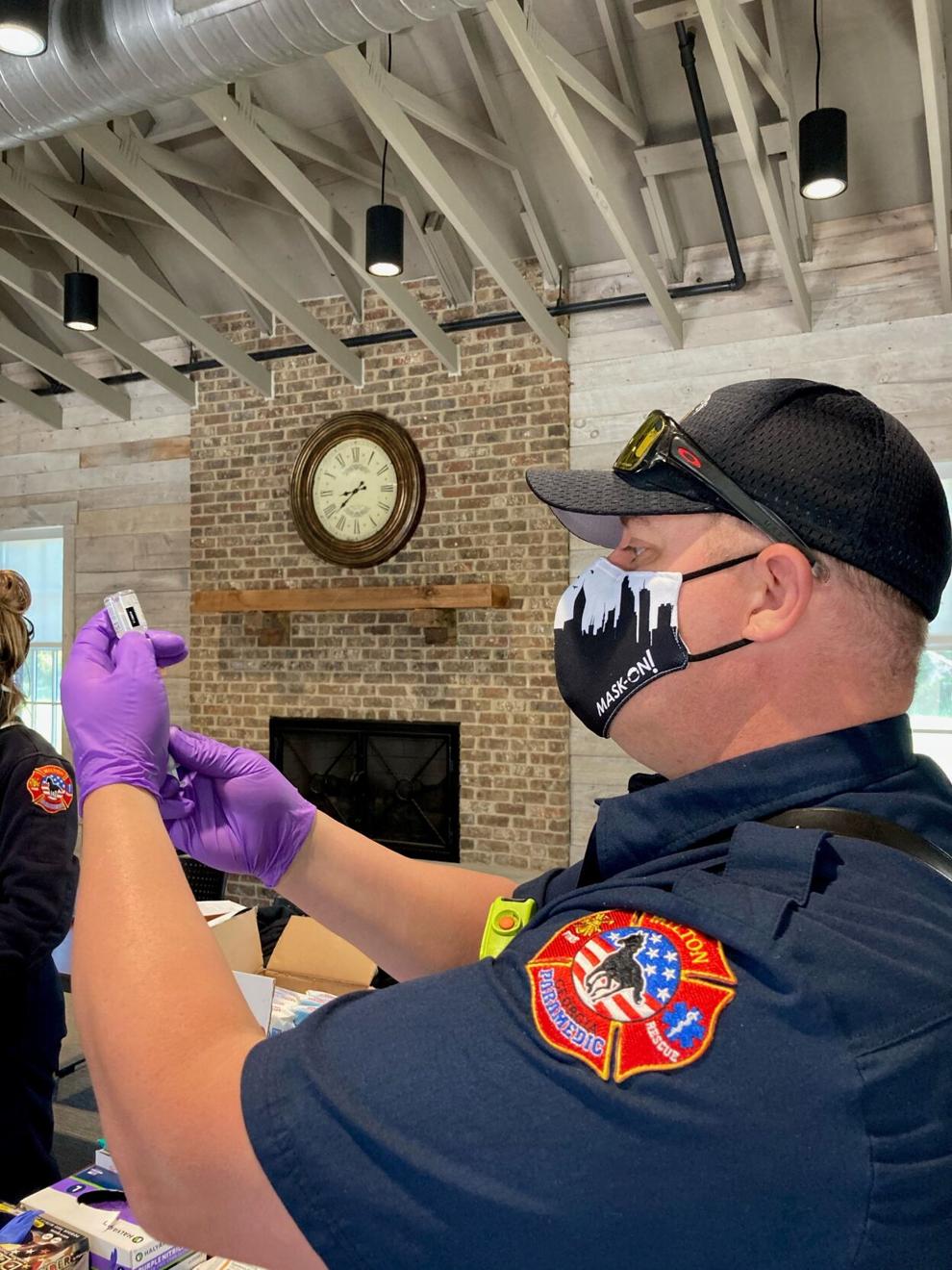 "Generally, this clinic has already exceeded our expectations," Benmoussa said. "And this is only possible thanks to our partnership with Dr. Gichuki Kimani and ReVue Pharmacy. We appreciate what they've done to help make this happen."