MILTON, Ga. — A staple of downtown Crabapple will soon close with the owners of Laurel & May announcing the company will shut its doors for good March 14. The company, which began as Mugs on Milton in Alpharetta, has been in operation since 2014 in several capacities.
Last month, the company — which offers an eclectic mix as a coffee shop, bakery, market and gift shop — announced the closing on its Facebook page. 
"We are disappointed that we had to take this step, however, we were unable to come to a mutually agreeable resolution with the management/owners of Crabapple Market," the post said. 
Co-owner Jenn Newton did not expound on the statement but shared her appreciation to the business' loyal patrons for their support following the announcement. 
"It has been truly humbling to hear our customers' stories, feedback and desire to see us stay here," Newton said. "They have been so thoughtful, supportive and willing to support us now and in the future." 
Newton and fellow owner Gretchen Smith began their venture in 2014 by opening Mugs on Milton on Milton Avenue in Alpharetta. A second location opened in downtown Crabapple in 2015, partnering with company With Love Paperie to add stationary and gifts to the business' offerings in 2017.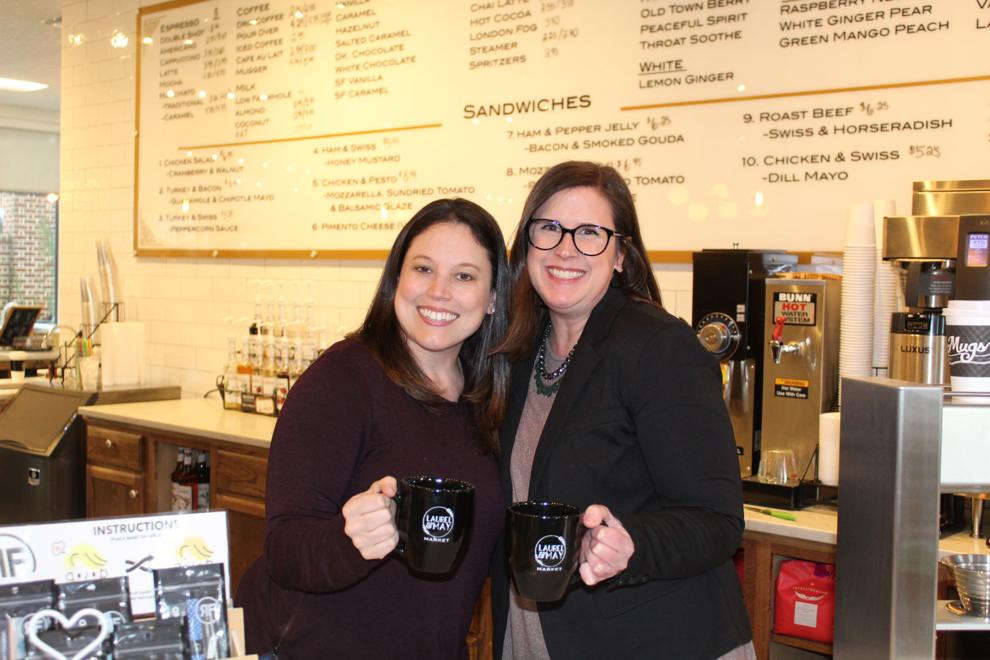 After the Alpharetta property housing Mugs on Milton was sold for re-development, Newtown and Smith combined their efforts into the current Laurel and May market concept in March, 2018. 
"The idea to have a coffee shop has turned into something so much bigger than Gretchen and I ever thought it would be," Newton said. "There have been challenges and there are definitely times we fell short, but this journey has been amazing, and it would never have lasted this long or been so sweet without all of the customers, friends and family we have made along the way."
Newton said the transition from a coffee shop to providing gifts, gourmet food items, in-house made sweets and sandwiches, beer and wine and more was organic to meet the customer needs. And it was a loyal following that made the venture a success, she said. 
"We have amazingly wonderful and loyal customers, which is one of our favorite things about our business," Newton said. "We have so many that have been with us since the beginning showing their support, and we continually have new faces joining us at the shop. It has been amazing to share in our customers milestones, new marriages, kids, jobs and so much more." 
Newton's message to the faithful was the hope that the customers would remember the great times they had at the business, and that she and Smith have enjoyed their time with its customers. 
There are no plans for Newton and Smith to begin another venture or relocate, but she said the pair are family and will be sticking together. 
"So, who knows what might be in our future?" Newtown said. 
In the meantime, both owners will take a much-needed break and spend more time with their families, she said. 
Laurel & May will operate until March 14.