MILTON, Ga. — The Crabapple Market expansion has transformed the look of downtown Crabapple over the past year, and in the coming months, some of the doors will open.
The development intends to revamp why and how people visit, enjoy and live in city's sprawling community hub.
The expansion builds off the existing Crabapple Market to feature a host of new buildings that include retail, restaurant and residential spaces, some set to open their doors this fall.
"Developers Orkin & Associates wanted to make this a marquee location in Milton," company spokeswoman Erin Freeman said. "We wanted to make it possible to live, work and play since we are in the heart of Milton. We wanted to give the community more to do, more to enjoy and be more active in the community."
Several businesses are set to open this fall with more slated to make their debut in the area by the end of the year. Freeman said the development expects to reach capacity by spring 2022.
"We are definitely filling up quickly," she said. "We have a lot of interest from a variety of businesses and restaurants, and we are excited about what is opening soon."
Some tenants have already signed on.
Savi Provisions, an upscale delicatessen serving organic food, pre-made meals, wine, cheese, beer and other foods with locations in Buckhead, Midtown and other Atlanta areas, is expanding its footprint outside the Perimeter with a new location in Crabapple Market.  
Twisted Cycle, what Freeman described as a "unique" exercise facility offering spin classes and other programs, has also signed on to join the development. Six Bridges Brewing, based in Johns Creek, will offer a hybrid brewery in conjunction with Roswell-based Spiced Right BBQ. Freeman said the buildings will share a large outdoor area with a "European feel" of tables close to the street.
Alpharetta's The Nest Café will open its second location in downtown Crabapple in the Market.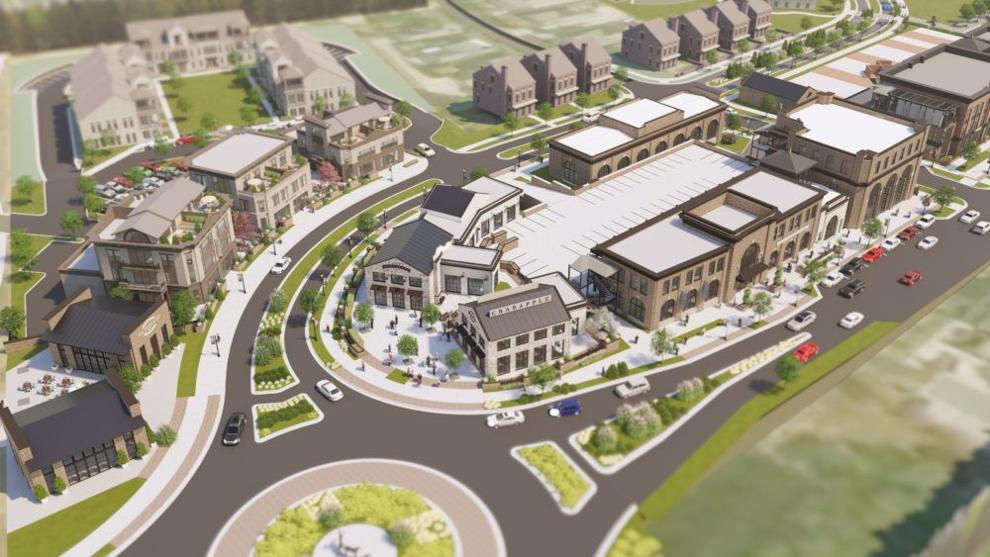 Freeman said the Crabapple Market expansion will also feature an artisan market that will be unique in the Atlanta Metro area, similar to what can be seen in Asheville, North Carolina. Above that space, six, 3-story townhomes will be available with elevator access and rooftop patios.
Orkin & Associates will also offer a rentable, 4,000-square-foot rooftop event facility with a kitchen and bar. Kitchen and interior design studios are also set to open.
The initial work on construction a performance stage on the Green, a large open space between Crabapple Market and City Hall, is also underway with a kickoff event for the development's expansion featuring live music set for this fall as businesses come online.
The new businesses will be housed in the Market's uniquely styled buildings that run along Crabapple Road and Heritage Walk.
"There was a little bit of tradition already here, but we are doing something more unique, certainly not something you typically see in North Atlanta," Freeman said. "We took concepts from New Orleans, Europe, Seaside, Florida and other areas to make something that definitely sets itself apart."
With the opening of the expansion looming, Freeman said the reinvigorated Crabapple Market will be a boon for the community and further downtown Crabapple's appeal as a destination, for residents and outsiders.
"The primary goal behind Crabapple Market was to give the community a place to support local businesses, enjoy activities close to home and foster a great environment to grow families with unique concepts," she said. "Some of the things we are bringing with [the expansion] will allow people to stay in the community and spend their dollars here."