CITY OF JOHNS CREEK
PUBLIC INPUT MEETING
December 7, 2022
6pm
The City of Johns Creek Public Works Department will hold a Public Input Session regarding the following project: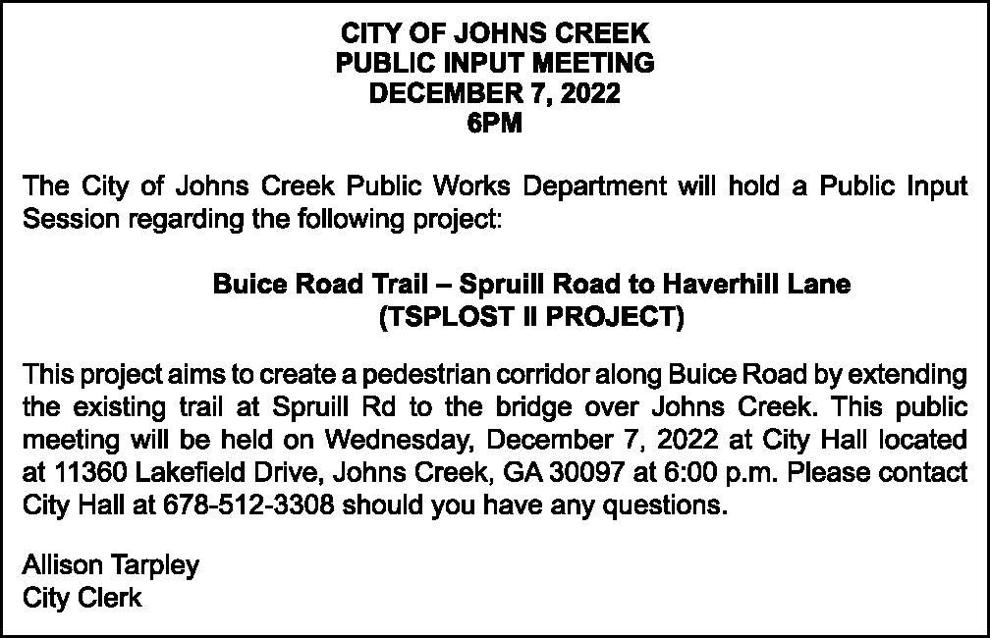 Buice Road Trail – Spruill Road to Haverhill Lane
(TSPLOST II PROJECT)
This project aims to create a pedestrian corridor along Buice Road by extending the existing trail at Spruill Rd to the bridge over Johns Creek. This public meeting will be held on Wednesday, December 7, 2022 at City Hall located at 11360 Lakefield Drive, Johns Creek, GA 30097 at 6:00 p.m. Please contact City Hall at 678-512-3308 should you have any questions.
Allison Tarpley, City Clerk