NOTICE OF PUBLIC HEARING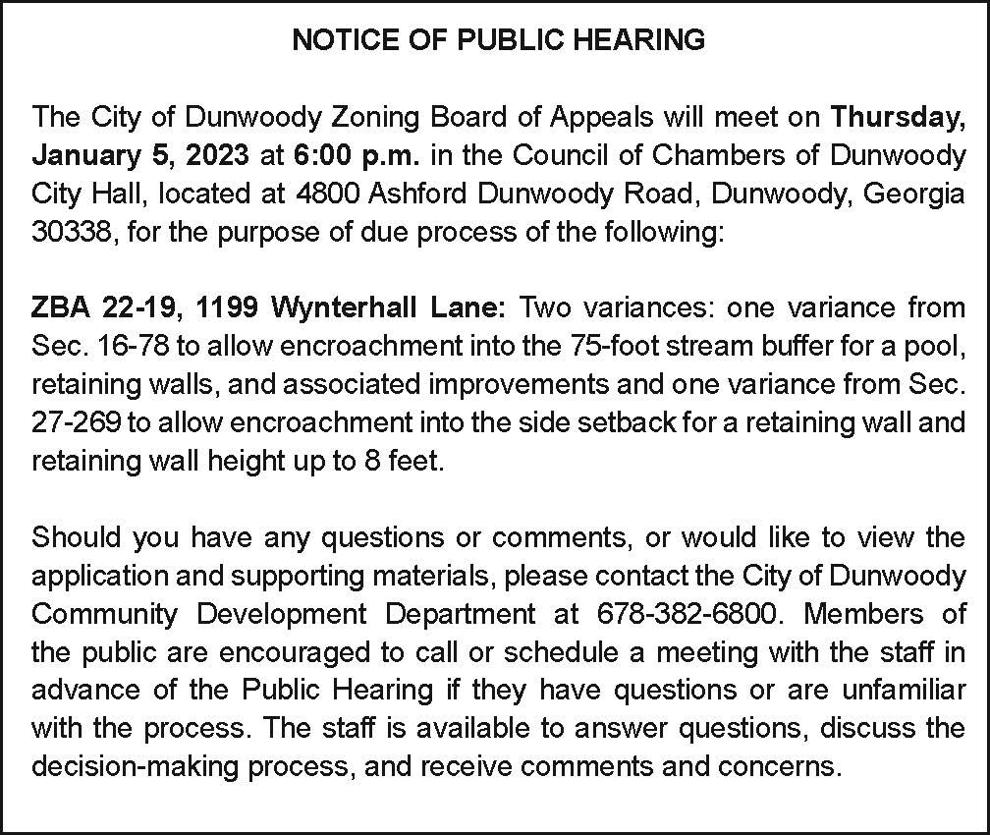 The City of Dunwoody Zoning Board of Appeals will meet on Thursday, January 5, 2023 at 6:00 p.m. in the Council of Chambers of Dunwoody City Hall, located at 4800 Ashford Dunwoody Road, Dunwoody, Georgia 30338, for the purpose of due process of the following:
ZBA 22-19, 1199 Wynterhall Lane: Two variances: one variance from Sec. 16-78 to allow encroachment into the 75-foot stream buffer for a pool, retaining walls, and associated improvements and one variance from Sec. 27-269 to allow encroachment into the side setback for a retaining wall and retaining wall height up to 8 feet.
Should you have any questions or comments, or would like to view the application and supporting materials, please contact the City of Dunwoody Community Development Department at 678-382-6800. Members of the public are encouraged to call or schedule a meeting with the staff in advance of the Public Hearing if they have questions or are unfamiliar with the process. The staff is available to answer questions, discuss the decision-making process, and receive comments and concerns.