With a slew of 55-plus residential developments cropping up within a few miles of my home, there's been a lot more Prii (Toyota's official pluralization of Prius) on the roads. That should come as no surprise given some recent demographic stats say the median age of Prius driver is a staggering 65- to 67-years old.
So, what draws the senior citizen crowds to this car that, love it or hate it, is a revelation in the automotive industry that introduced hybrid technology to the masses?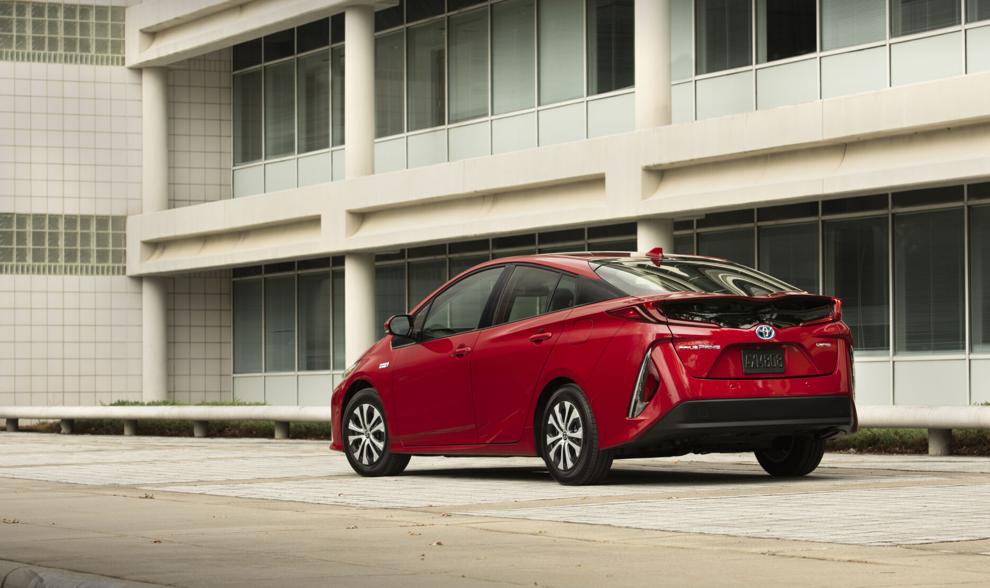 I don't like to generalize (I love to), but the Prius ticks a lot of the right boxes for those who eat their last meal of the day at 4:30 in the afternoon.
For starters, money.
Plenty of subcompacts ring in at a much lower price than the Prius Prime, but after decades of shopping, Mr. or Mrs. grandparent put a premium on overall value. And the Toyota offers plenty in that regard.
The Prime is the only plug-in Prius and offers up to 25 miles of range of electric-only driving. When you no longer have a daily commute, that's more than enough range to pop down to the shops or hit up the early bird special without having to pay a penny in fuel costs.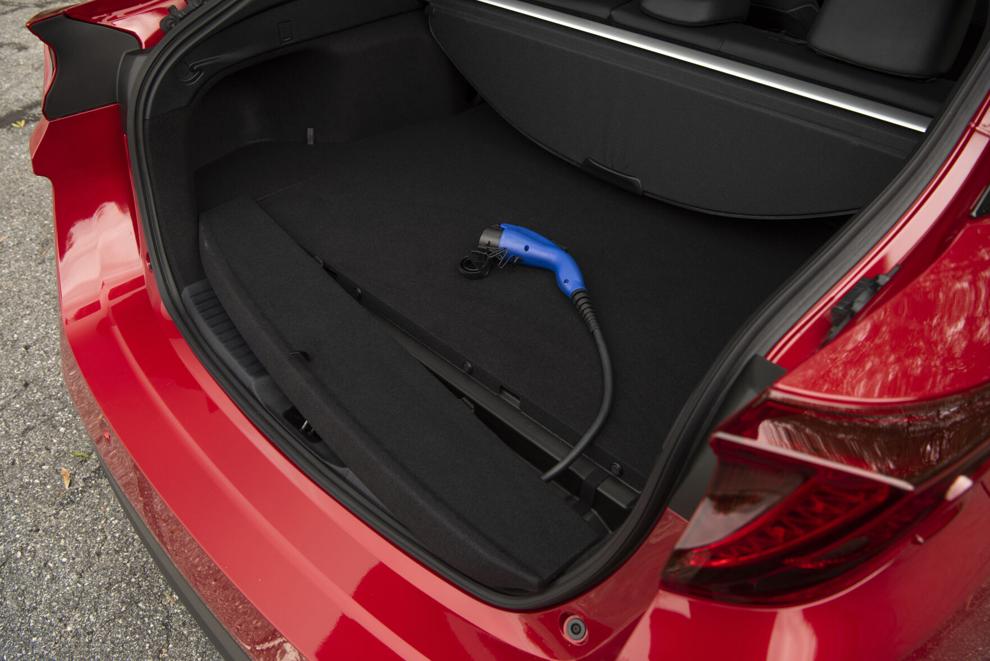 And when Mr. Retiree does have to top off the tank, the Prime is still good for about 54 combined mpg in hybrid mode, providing quite a bang for his buck.
With a starting prince under $30,000, the Prime also offers a long list of standard equipment and tech.
For 2021, the Prime receives an upgrade to its standard safety features and driver's aids with Toyota's Safety Sense 2.0 suite that includes radar cruise control, a pre-collision system with pedestrian and bicycle detection, lane departure alert with steering assist and other features.
Standard models also get a 7-inch touchscreen, heated and folding outside mirrors, heated front seats, push-button start and extensive connectivity with several USB ports. At just under $32,000, XLE models add leatherette seats, navigation, that newfangled wireless charging and a tablet-like 11.6-inch touchscreen perfect for those with ailing eyes.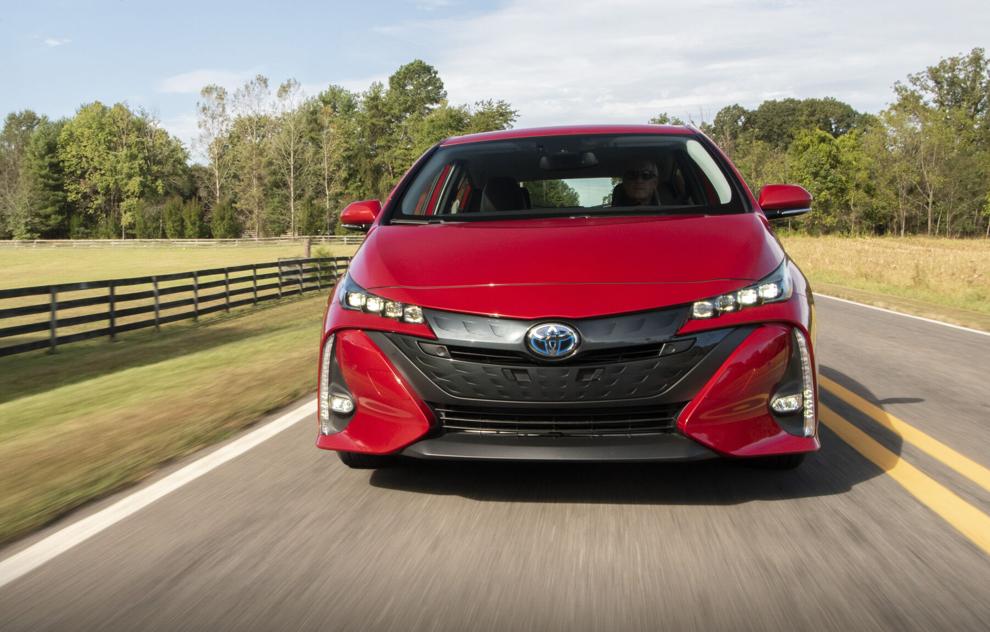 Additional safety features and a head-up display highlight the upgrades to top-tier Limited models.
The Prime's cabin is similar to what a Boomer's idea of the car of the future might have been when he or she were still riding around in American land yachts without a seat belt. That is to say, totally unconventional.
Gauges are displayed digitally on a long, narrow screen in the center of the dash. The gear lever protrudes horizontally from the center stack, which is dominated by the massive touchscreen (above base trim) and flanked by two vertical air vents.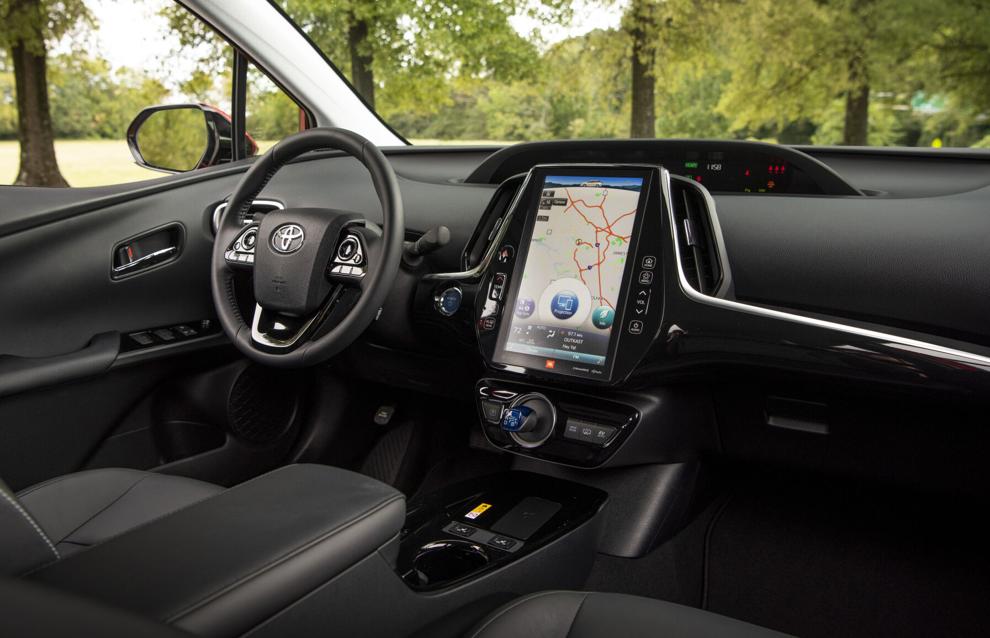 And from the outside, the Prius looks like a space shift that would have been featured on the cover of some paperback sci-fi book from the 60's.
The Prime's retro-futuristic looks provide plenty of passenger space for the grandparents in the front, and the rear seats easily accommodate a child's seat for the grandkids when they come to visit.
However, the Prime's larger battery back cuts deeply into the rear cargo area. Even a small grocery store haul will fill the space. But Mrs. Geriatric doesn't need too much cargo space, after all, not having to haul a family around anymore. She'll likely take issue with the poor rear visibility through the Prim's porthole-like hatch, though.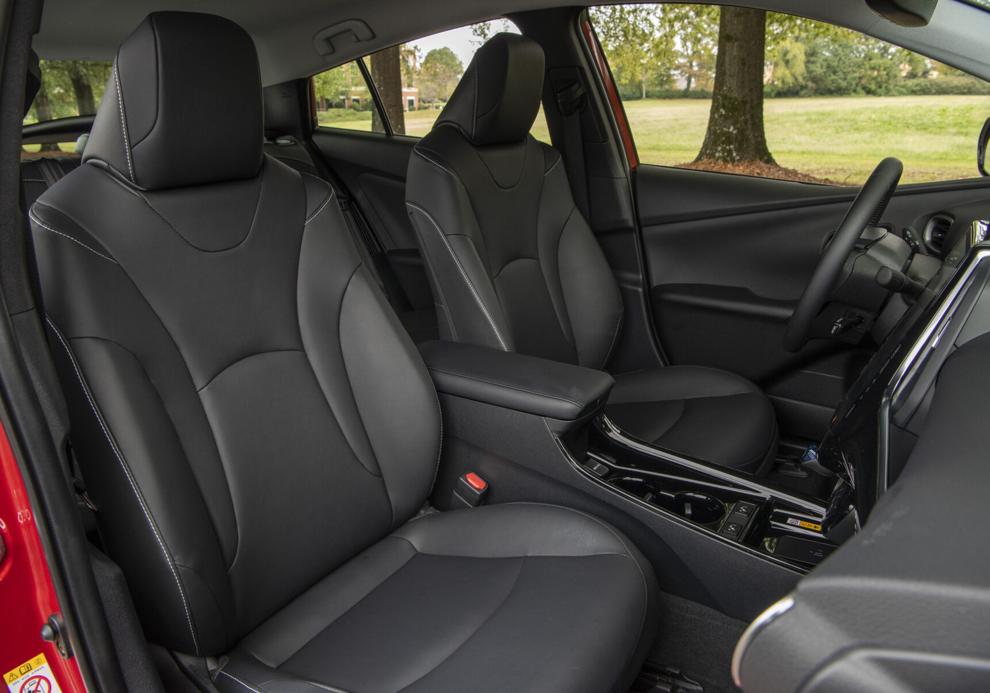 Mr. Casted-a-vote-for-Kennedy will likely still be fine with the Prime's driving characteristics, as well. He's beyond the age of attacking corners or needing a snarling V8 under the hood. For that, the Prime serves up a supple ride and outside noises are well-muted. The Prime's 1.8-liter four-cylinder offers just two-digits of horsepower, 95, but again, there's no need for serious thrashing capability when you rarely leave the 55-plus development.
These aspects of the Prius Prime are all fine and dandy for seniors seeking basic but well-equipped, efficient transportation.
But for those of us who are still chasing kids and promotions, the Prime falls short in many areas.
It's limited cargo space renders it almost useless for those even with small families. It's large touchscreen, while certainly an eye-catcher, can be a bit difficult to work out and too many standard inputs must be made through the system.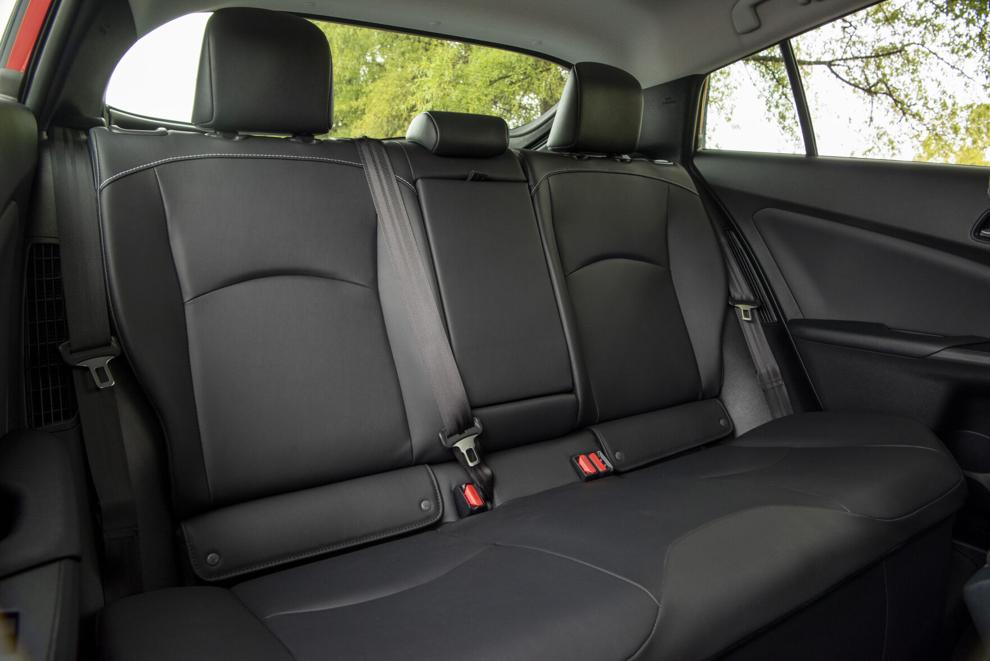 And then there's the experience behind the wheel.  
Even those who aren't enthusiasts will be let down by the Prime's extremely dull driving characteristics. It's about as fun as watching an episode of Jag.
The Prius, and the plug-in Prime, obviously has its fair share of buyers, evidenced by their extended presence of late around the new senior living developments near my home. But it is still for those who are willing to put efficiency and features over everyday practicality and excitement.